Santa Clara County will explore the idea of putting a $750 million affordable housing bond on the fall ballot.
Heartened by a poll showing some support for the idea, county supervisors this week ordered a report on how to spend the money if voters passed such a measure. They expect to revisit the plan in June at their final meeting before summer recess and ahead of the August deadline to place it on the Nov. 8 ballot.
A survey of 805 likely voters conducted by EMC Research ranked housing as a top concern, followed by education, public safety and transportation.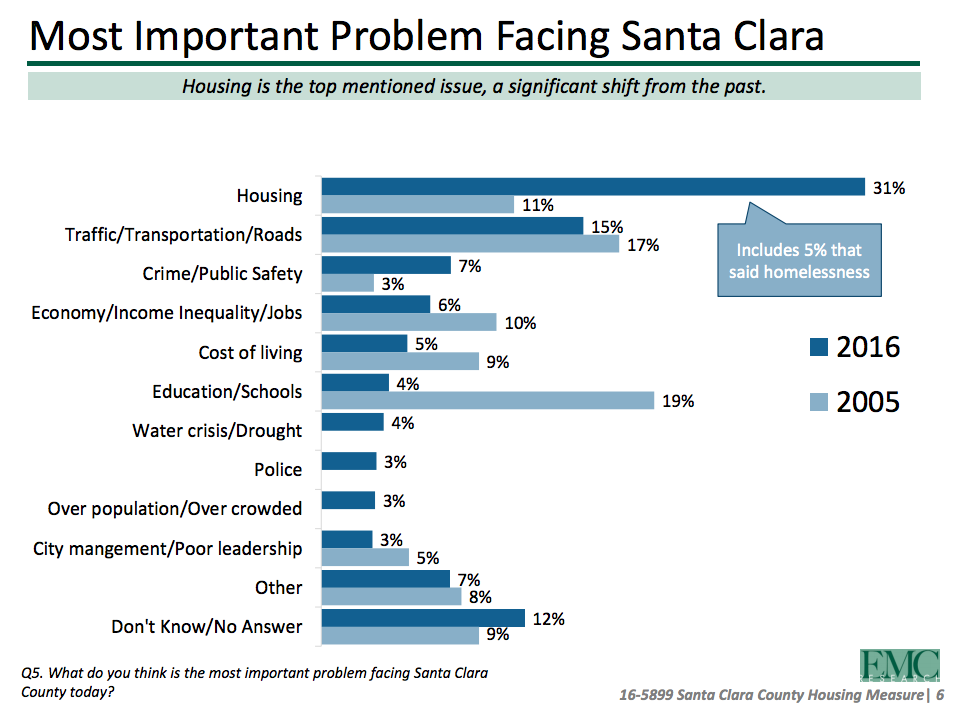 Pollsters found that an affordable housing bond measure may rally the two-thirds approval it needs to pass. But results also show that the measure would lose if homeowners had to pay $14 for every $100,000 in assessed value. According to county Assessor Larry Stone, the bond measure would cost the average homeowner $84 a year.
"Now we need to get down to the details so that our voters have a clear picture of what we are asking them to support," Board President Dave Cortese said.
Funds from the general obligation bond—financed through a property tax hike—would pay not for services but "brick-and-mortar" housing. If approved, county officials said, the money would help extremely low-income residents, seniors, foster youth and disabled people find homes.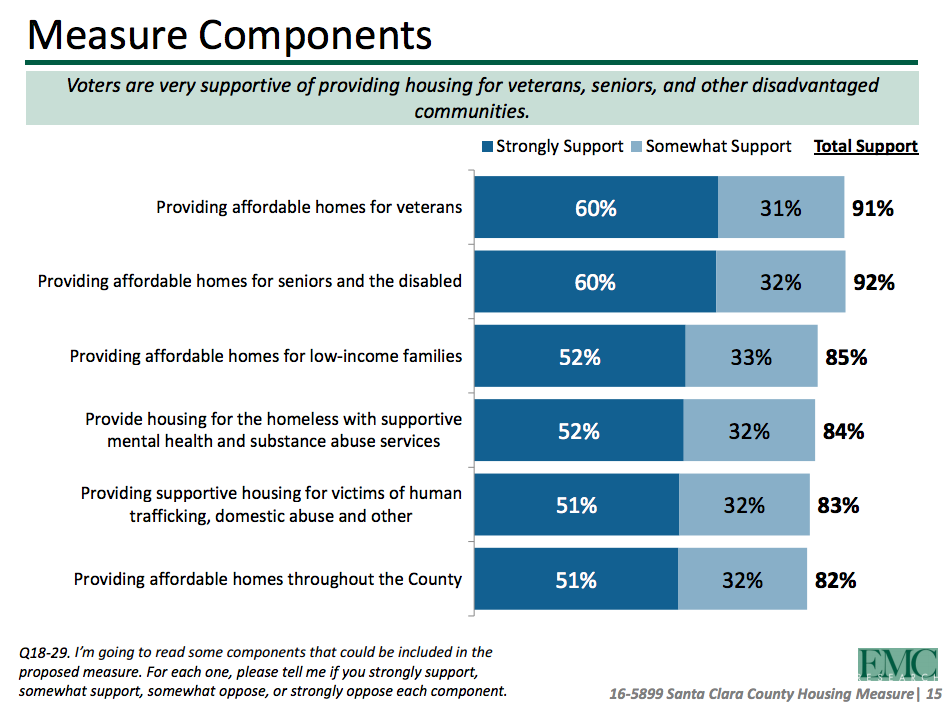 San Jose Mayor Sam Liccardo has worked closely with the county on the housing bond plan and said he would support the measure.
"We are facing an affordable housing crisis in our community, with thousands of families struggling to keep up with rising housing costs," Liccardo said in a prepared statement.
Supervisors originally considered backing a sales tax for affordable housing, but it would compete with San Jose's quarter-cent hike and the Valley Transportation Authority's half-cent increase.
Click here for a video of the Board of Supervisors meeting. To see the survey results in their entirety, click here.