A developer's petition to rezone an industrial property for housing has elicited full-throated opposition from San Jose officials, who point out that the city can't afford to lose any more commercial land—not when there are fewer jobs than working residents.
The 2829 Monterey Road proposal on Tuesday's City Council agenda asks to convert the 7.5-acre site of a former asphalt plant to build homes for 300 more residents. The Silicon Valley Business Journal called the application a critical test for the new council.
"The outcome of the general plan amendment process is being watched especially closely this year because of five new members on the city council, which has the power to make exceptions to the general plan in a once-a-year process," the Biz Journal reported last month. "It's unclear whether the body will retain its skepticism toward residential conversions; the requests come as pressure mounts to increase the housing supply in Silicon Valley thanks to skyrocketing housing costs."
The Arizona-based Wolff Company has billed the Monterey Road plan as a chance to bring more affordable housing to a competitive market. Wolff Co. added that money saved by buying industrial land and converting it to residential would lower the purchase price without public subsidies.
But the city's Planning Commission voted unanimously against it, noting that the city would have no authority to guarantee the homes are affordable and that the entire proposal goes against the city's plans to build up employment centers.
Compared to other cities in Silicon Valley, San Jose is considered "jobs poor." For every 100 employed residents, there are only 87 jobs. Palo Alto, by contrast, counts 289 jobs for every 100 working residents; Santa Clara, 181 per 100. New jobs build up the tax base, which gives cities more to spend on public services like police, libraries and streets.
Mayor Sam Liccardo says he'll vote against the plan.
"The proposal challenges our goals of preserving heavy industrial lands and protecting the capacity for job generation of the most important kind: middle income jobs for residents lacking a college education," he wrote in a memo last month.
San Jose already built close to 6,000 new homes last year—more than any other Bay Area city, Liccardo said.
"Meanwhile, we continue to maintain the lowest job-to-employed residents of any major U.S. city," he continued. "This proposal only further erodes the city's already perilous long-term fiscal position."
Councilman Tam Nguyen, who represents District 7, where the development was proposed, agreed that homes aren't the right fit for the property. But preserving the land as industrial should be coupled with strong economic development policies, he said.
To postpone the matter would only make it harder to deny because developers would argue that they've invested too much money for their plans to get dismissed, Mayor Liccardo and council members Rose Herrera and Chappie Jones said.
"Second," they added, "it seems worthwhile to identify the significant economic benefit to the applicant."
If the council allowed the industrial-to-housing conversion, developers would make a killing but residents would lose out in the long run. Wolff Company bought the Monterey Road property in 2014 for $5.1 million, or $14 a square foot. Re-designating the land use would up that to somewhere around $50 a square foot. If it remains industrial land, however, it could accommodate more than 300 manufacturing jobs or more than 20 warehouse distribution jobs.
"This is a pivotal moment for San Jose," Herrera, Liccardo and Jones argue. "The loss of prime heavy industrial lands has a profoundly negative impact on the city's long-term fiscal health, magnifying our uniquely poor jobs-housing imbalance. We will not correct the course of history with a single decision, but we can set a clear precedent that this council will not bend to whims of the politically powerful at the expense of our future. Our residents expect a courageous decision, and our children deserve it."
More from the San Jose City Council agenda for May 5, 2015: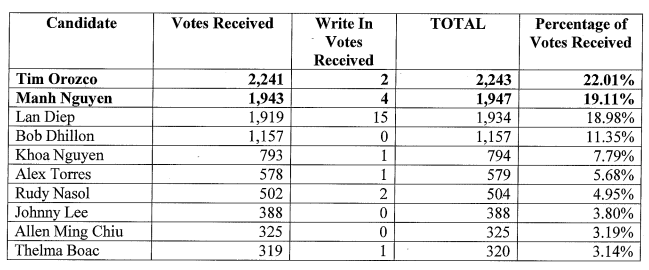 The city's graffiti clean-up crew says tagging freeway signs is becoming more common, as are larger tags and graffiti that's re-painted within days after the city cleans it up. In an annual report of the program, the city says it's saved $600,000 by implementing recommendations by City Auditor Sharon Erickson.
WHAT: City Council meets
WHEN: 1:30pm Tuesday
WHERE: City Hall, 200 E. Santa Clara St., San Jose
INFO: 408.535.1260