San Jose Inside published its annual Year in Review list last week. Now we give you several predictions—some more likely than others—of stories to come in 2015.
Mayor Sam, San Jose Police to Hug It Out?
Sam Liccardo's pledge to heal the wounds of a brutal election cycle didn't get past T-minus six seconds, as the San Jose mayor-elect managed to reignite a feud with the city's police union weeks before he even takes office.
The city's public safety unions said Liccardo's push to oust City Manager Ed Shikada "squashed" all hopes to return to the bargaining table with a clean slate. Now police and fire unions are threatening to hold out from bargaining a new deal with Mayor Sam and the city until summertime, which would effectively crush the plans Liccardo laid out in a 144-page book that now props a leg on the Police Officers Association's coffee table.
The new mayor has voiced appreciation for San Jose's police and the work they do—he spent the first day of the New Year on a ridealong—but he'll have to double-down on the PDA to make headway with new POA President Paul Kelly, who doesn't appear to be ready to completely turn the page from his predecessor, recently retired Sgt. Jim Unland.
It's a shame because these two would be so good together if they only gave love a chance. Or something like that.
Tam Nguyen Will Steal Your Heart
Nobody—and we mean absolutely nobody—will provide more entertainment on the San Jose City Council this year than wildcard newcomer Tam Nguyen, an attorney with a penchant for wearing his "heart" (which translates to Tam in Vietnamese, he'll be happy to remind you) on his stylish sport coats.
Simitian Pulls back the Curtain on Surveillance
San Jose police ditched its MRAP (a.k.a. Mine-Resistant Ambush Prepared vehicle, or tank) in the wake of heavy-handed policing in Ferguson, Mo., and then followed up by admitting it had acquired a drone without public input.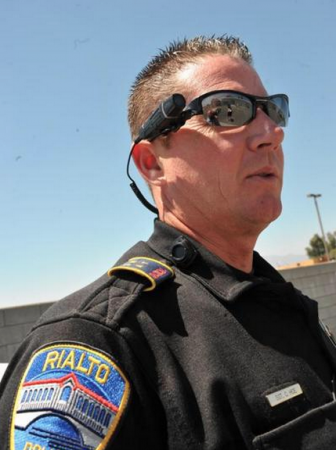 That led county Supervisor Joe Simitian to join forces with the ACLU and raise the cry for transparency in local law enforcement surveillance. No one even knows how local law enforcement has been monitoring cell phone calls with a shady device called Stingray.
Simitian has fought for more public input on privacy issues since his time in the state Senate and Assembly, and the hope is his interest will force local agencies to not only provide more details ahead of purchasing such equipment, but also pull back the curtain on how we're currently being watched. Meanwhile, San Jose police are expected to eventually roll out new body-worn cameras—also supported by Simitian for the county Sheriff's Office—thanks to the efforts of Independent Police Auditor LaDoris Cordell.
Driverless Road Rage
Google unveiled its fully functional prototype of a driverless car over the holidays—an adorable little thing described as a cross between a koala and "a Smart car wearing a fez."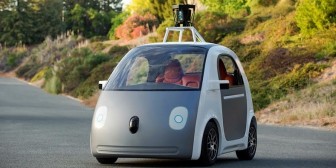 Next up is figuring out how to accommodate these self-drivers on our roadways. The state, which approved testing of self-driving cars in 2012, tasked the DMV to come up with rules for manufacturers before they start selling autonomous cars to consumers. While regulators figure out the logistics of a near future with driverless cars—who's responsible for traffic tickets? And insurance? Computer glitches?—local governments will have to think of how to apply those rules.
San Jose has a leg up on other municipalities. A one-square-mile "North San Jose Transportation Innovation Zone" already incentivizes testing on new transit ideas. San Jose, which brands itself as the capital of Silicon Valley, could prove itself worthy of that title by becoming the first big city to embrace the new technology.
Return of the (Big) Mack
George Shirakawa Jr. hasn't been heard from much in the last year, but the ex-county supervisor who went to jail for setting up a secret campaign slush fund will be back in court this spring for political mail fraud. The trial may just show the dirt trail leads all the way back to Sacramento.