San Jose will embark on an ambitious campaign to house 6,000 homeless people in the coming half-decade. The blueprint, a five-year plan to end homelessness in Santa Clara County laid out by public-private consortium Destination: Home, is up for consideration at Tuesday's City Council meeting.
More than 200 government, business and nonprofit leaders spent six months coming up with the plan, which aims to to tackle homelessness in three steps: By developing disruptive strategies, securing enough funding and developing an individualized approach for each person.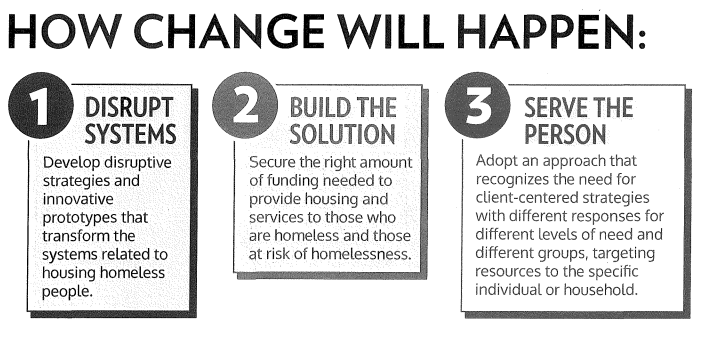 Among the nation's 48 major metro areas, this county has the seventh highest number of homeless people on a given night, according to the U.S. Department of Housing and Urban Development. It has the third largest number of chronically homeless, the fourth largest number of homeless, the fourth largest number of unaccompanied homeless youth and the fifth largest number of homeless veterans.
This plan will focus on housing children and families, veterans and the chronically homeless. Each person will need case management, considering that 64 percent of the region's homeless report a challenge—primarily mental illness, addiction or a physical or mental disability.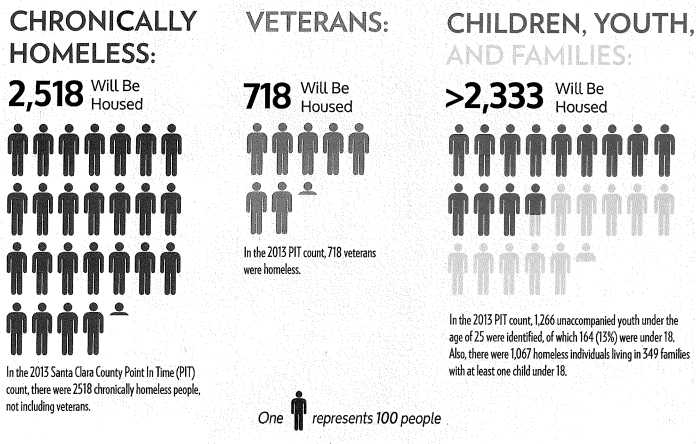 Destination: Home has already secured a number of endorsements for this plan from various cities and public agencies in Silicon Valley. One of the goals for the coming year is to identify unused public land to convert to housing for the homeless.
Read the entire report here.
In 2013, the year of the last-report homeless count, the county was home to more than 7,600 unsheltered residents. Just last week, volunteers conducted another count for federal housing officials, but the results won't be available until May.
More from the San Jose City Council agenda for February 3, 2015:
WHAT: City Council meets
WHEN: 1:30pm Tuesday
WHERE: City Hall, 200 E. Santa Clara St., San Jose
INFO: City Clerk, 408.535.1260
Editor's note: This article has been updated to reflect that the Destination: Home report is a five-year plan to end homelessness.