Tag: Immigration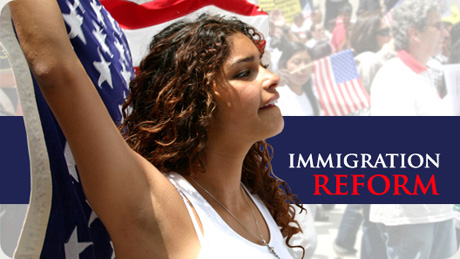 With upcoming drafts for immigration reform coming from a bipartisan group in Congress and President Obama, the county Board of Supervisors plans to discuss the issue at its next meeting.
Santa Clara County, inextricably defined by its immigrant population, has long been touted as one of the best places for foreign-born to become successful, engaged members of society. So, as the country tackles comprehensive immigration reform for the first time in decades, the county has a lot to add to the national conversation. The county Board of Supervisors will discuss this topic and others at Tuesday's meeting.
Jun 16, 2010, by The Fly Politics
Comments (10)
Fly finds it ironic that many of the local leaders who supported last week's City Council vote to denounce Arizona's harsh new illegal-immigration law themselves do business in the Copper State—whether they are aware of it or not.
It turns out that Madison Nguyen, who sponsored the resolution, hosts her re-election website http://www.madisonnguyen.com with the Phoenix-based iPower Inc.
Should San Jose have its own Navy to protect and defend Alviso? Ask that question to most people and they would respond, "Of course not," and add, "Are you crazy?"
Most people would agree that the City of San Jose doesn't need a Navy, but what about having our own State Department? We could be like Berkeley, and issue policy declarations for the rest of the world to follow and obey.
The San Jose City Council's unilateral call to boycott the State of Arizona over the immigration issue is a bit like one principality declaring economic war over another. Give me a break.
Page 1 of 1 pages
Mission Statement: This site is designed to encourage political debate, discussion and change in our city, started by people who value San Jose and are interested in her future and in this valley's place in the state and nation.
Disclaimer: All views expressed on this site are solely the opinion of the individual writer.
Comment Policy: Please read our comment policy before posting.
© 2013 San Jose Inside. All rights reserved. Contact us