Culture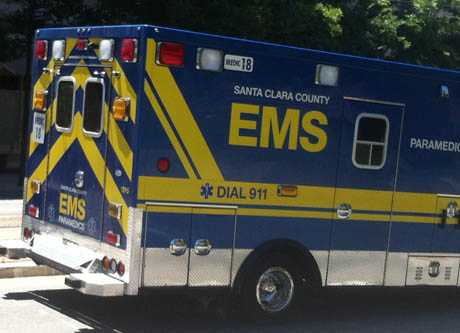 Rural/Metro went bankrupt in August but the ambulance company is expected to continue providing emergency transport services for county residents.
Despite going bankrupt in August, it looks like Rural Metro will continue providing ambulance services for Santa Clara County residents—at least through 2016. Other items on Tuesday's Board of Supervisors agenda include a request for $8 million from the department that oversees the child abuse hotline and a discussion on the Santa Jose Sate hate crime allegations.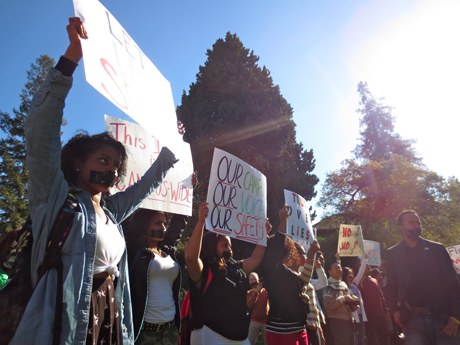 Hundreds of students rallied last month at the SJSU campus during an NAACP press conference about alleged hate crimes.
In the wake of high-profile hate crime allegations on campus, San Jose State University has enlisted a retired judge to conduct an independent review of what happened. LaDoris Cordell, San Jose's independent police auditor, will oversee the investigation, which will look at how the university failed to prevent four white students from racially terrorizing a black roommate.


The Levitt Pavilion in Arlington, Texas is one possible example of what could go up in St. James Park in San Jose.
The Levitt Pavilion received support from the San Jose City Council this week, after Sam Liccardo gathered enough interest from neighbors and urbanists to get approval for an "Exploratory Committee." Will it be "the answer" or "part of the answer" to what ails St. James Park? We shall see.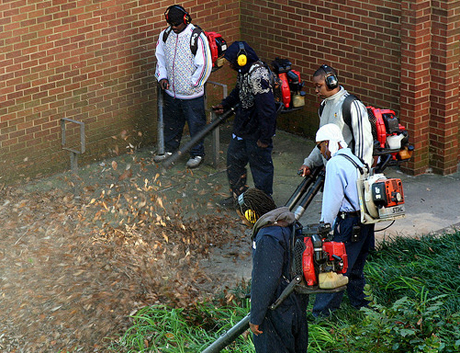 Would San Jose breathe a little easier if it regulates gas-powered leaf blowers? Maybe. Is it an enforceable policy? Probably not. (Photo by hectorir, via Flickr)
Councilman Ash Kalra wants to deliver San Jose from the evils of gas-powered leaf blowers. Also on the Rules and Open Government Committee agenda for Wednesday is a plea from senior citizens for the city to protect older affordable homes, like mobile home parks.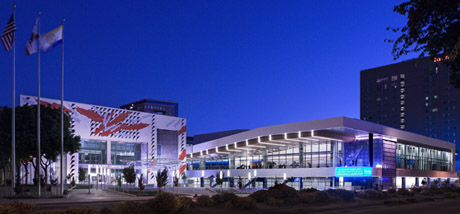 A new report says that Team San Jose, which operates the McEnery Convention Center, vastly exceeded revenue goals for the last fiscal year.
Team San Jose, the city's tourism and facilities management agency, vastly exceeded gross revenue goals last year. In 2012-13, the decade-old nonprofit generated $23.8 million—more than twice the projected target, according to an annual audit up for review at Tuesday's City Council meeting. Also on the agenda are plans to bring a music stage to St. James Park, a citywide financial audit and a discussion about changing building height requirements around the San Jose airport.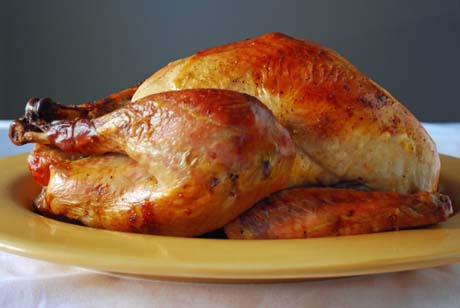 This is a turkey. (photo by sliceofchic, via Flickr)
Happy Thanksgiving to all of our San Jose Inside readers. We will return after the holiday weekend.—Editor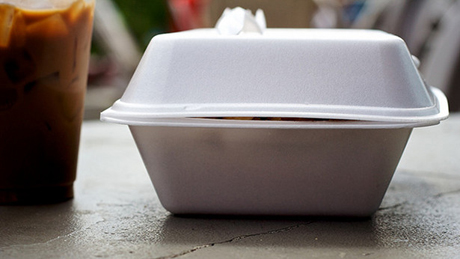 The San Jose City Council banned expanded polystyrene (EPS) products from being used by local restaurants in August. The ban's rollout begins in January.
A lobbyist-funded ballot initiative will attempt to overturn San Jose's ban on expanded polystyrene (EPS) to-go containers at local restaurants. Sponsored by the California Restaurant Association, a petition that gathered 38,952 signatures was turned in to the City Clerk's office Nov. 18. But before the county Registrar of Voters verifies if the necessary amount of signatures were gathered, critics have already lodged complaints with City Clerk Toni Taber that the petition misled signers.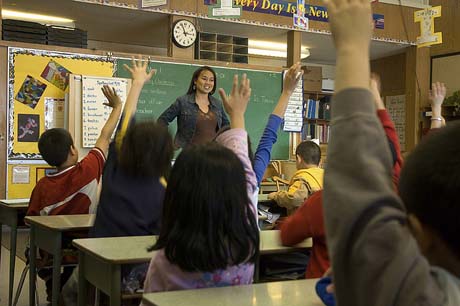 County Board of Education trustee Joseph Di Salvo says it's the time of the season to give thanks to teachers and local education leaders for their hard work. (Photo by audiolucistore, via Flickr)
As I have written on a multiple occasions, public education is the most critical civil rights issue of our day. And since it's that time of the season, I wish to give thanks to those who are making a measurable difference in education results, today and into the future.

Sam Liccardo thinks schools should extend class schedules to full eight-hour days. (Photo by umjanedoan, via Flickr)
Sam Liccardo says kids are never too young to get on that 9-to-5 grind. The downtown San Jose councilmember and 2014 mayoral candidate created a petition last week to pad San Jose school days an hour or few longer to match adult work schedules.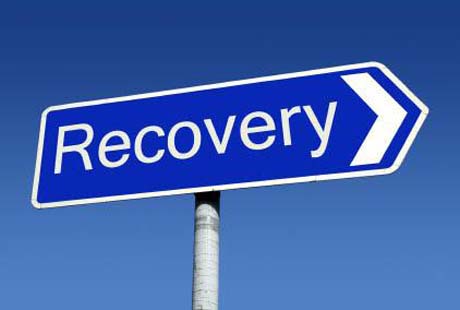 Assembly Bill 109 requires the state to release thousands of non-violent, non-sexual offenders. The county is making plans to assist parolees who suffer from drug addiction.
Santa Clara County needs more drug rehab housing for convicts slated for release under the state's 2011 prison reform measure. On Tuesday, the county Board of Supervisors will consider allocating $526,000 to the Department of Drug and Alcohol Services to pay for up to 130 more treatment beds by the end of next month. Other items on the Board agenda include skydiving permits, vaccinations, a new fire chief for South County and a $225,000 grant to the Hispanic Chamber of Commerce Silicon Valley.
Mission Statement: This site is designed to encourage political debate, discussion and change in our city, started by people who value San Jose and are interested in her future and in this valley's place in the state and nation.
Disclaimer: All views expressed on this site are solely the opinion of the individual writer.
Comment Policy: Please read our comment policy before posting.
© 2013 San Jose Inside. All rights reserved. Contact us