Tag: Zoe Lofgren

Mike Honda, vice chair of the Democratic National Committee, knows how to rally the base, but will that be enough?
Mike Honda—Silicon Valley's globe-trotting, karaoke-singing, hard-partying congressman—has had a charmed career. Now, a well-funded challenger, Ro Khanna, asks whether being likeable is enough, or whether the public expects a lawmaker to work hard, write laws and fight to keep valley industries competitive.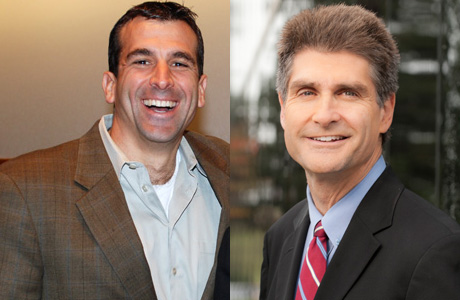 San Jose Councilman Sam Liccardo, left, has been getting plenty of support in his bid for mayor from friend and Silicon Valley Leadership Group CEO Carl Guardino.
Roughly 1,300 people attended the Silicon Valley Leadership Group's (SVLG) Annual Lunch last week at the Santa Clara Convention Center—but not everyone left satisfied. Carl Guardino's boosterism of one San Jose mayoral candidate has created concern that the leadership group CEO is blurring the line between personal preference and organizational support.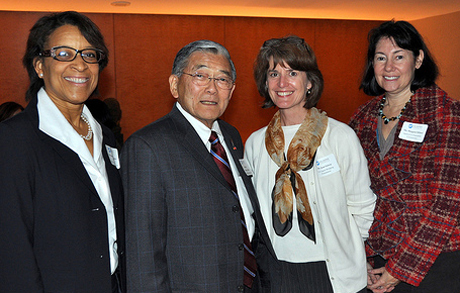 Norm Mineta, second from left, has helped numerous elected officials along the way.
Norm Mineta will turn 82 on Nov. 12. His accomplishments from mayor of San Jose to U.S. cabinet secretary under two administrations are legendary. San Jose's airport is named after him. But Mineta's most important role has been that of a mentor for two generations of leaders.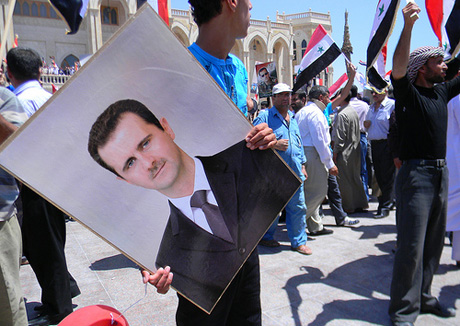 Syria's Presidetn Bashar Al-Assad, seen in the portrait being held by a supporter in 2010, has been accused of using sarin gas against his own people, sparking a debate on U.S. intervention. (Photo by Beshroffline, via Flickr)
Our local congressional delegation should vote against President Obama's proposed strike in Syria. The administration's policy does not provide a solution to the stated problem. It will hurt our image around the world, strengthen our enemies and it is antithetical to our purpose: weakening the Assad government. Most importantly, military action will result in many innocent lives lost.

Madison Nguyen, San Jose's vice mayor, will focus on running in the city's 2014 mayoral election rather than joining the race for a vacant county supervisor seat.
Madison Nguyen has ended her soul-search over a run for George Shirakawa Jr.'s vacant county supervisor seat, deciding she'll focus on the 2014 mayoral race in San Jose—despite some of her colleagues prodding her to get into the special election. That leaves a field that will likely soon include Cindy Chavez.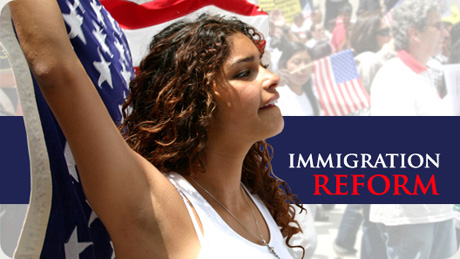 With upcoming drafts for immigration reform coming from a bipartisan group in Congress and President Obama, the county Board of Supervisors plans to discuss the issue at its next meeting.
Santa Clara County, inextricably defined by its immigrant population, has long been touted as one of the best places for foreign-born to become successful, engaged members of society. So, as the country tackles comprehensive immigration reform for the first time in decades, the county has a lot to add to the national conversation. The county Board of Supervisors will discuss this topic and others at Tuesday's meeting.
Mission Statement: This site is designed to encourage political debate, discussion and change in our city, started by people who value San Jose and are interested in her future and in this valley's place in the state and nation.
Disclaimer: All views expressed on this site are solely the opinion of the individual writer.
Comment Policy: Please read our comment policy before posting.
© 2013 San Jose Inside. All rights reserved. Contact us