Tag: RDA

The fate of the Willow Glen trestle has been a hot topic amongst neighborhood activists. (Photo courtesy of http://wgbackfence.net)
Since their advent in the mid-80s, enterprise zones have sparked economic development. But, in some cases, these geographic areas that provide companies a litany of tax breaks have also granted corporations a chance to game the system. Two competing bills in the state legislature could either eliminate these zones or modify their scope. On Wednesday, San Jose's Rules and Open Government Committee will consider taking a stance on the bills, as well as discuss the future of the Willow Glen trestle.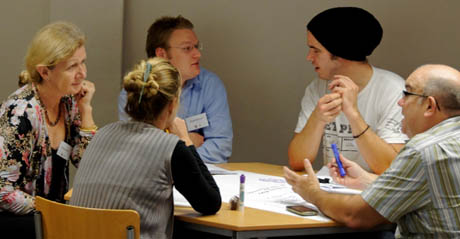 Participatory budgeting is a process gaining traction internationally and here in the Bay Area, as supporters argue that it gives residents a greater feeling of control over their communities. (Photo by tony4carr, via Flickr)
A form of fiscal democracy called "participatory budgeting" that started in Brazil and is slowly gaining traction in the U.S. may soon take hold in San Jose. Councilman Sam Liccardo submitted a proposal to the city Wednesday that asks to set aside $1.05 million from the Essential Services Reserve to fund a pilot program, which would give each of the 10 council districts $100,000 for residents to decide how to spend.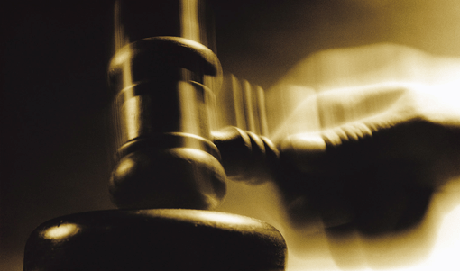 San Jose is entitled to $7 million in funds Santa Clara County withheld from the city's Successor Agency to the Redevelopment Agency.
Santa Clara County owes the city of San Jose nearly $7 million that was wrongfully diverted to county employee retirement accounts, according to a ruling handed down Friday by a Sacramento Superior Court judge. The ruling found that beleaguered county finance officials ignored "a half century of construction and application of California law governing allocation of tax increment financing."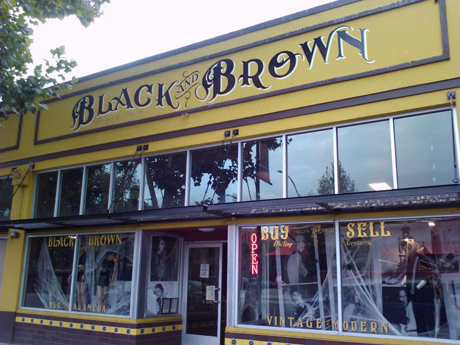 Black and Brown clothing store is one of several businesses that in recent years have helped rehabilitate The Alameda in downtown San Jose. The City Council will now consider helping facilitate that process.
Contractors' bids overshot the city budget to revamp The Alameda last year, so the City Council will consider a second set of proposals when it meets Tuesday. Even this time, the lowest bid comes in 15 percent over the $3.487 million budget. The city will have to take $936,000 from the Department of Transportation to cover the difference if the council agrees to the plan. Other items on Tuesday's agenda include the sale of several surplus city properties, as well as public safety and clean tech grants.

This graphic shows an overview of Santa Clara County's Civic Center area.
Santa Clara County has collected some valuable parcels of land near downtown San Jose in recent years. San Jose relinquished its old City Hall site in 2011 instead of paying cash for some outstanding debt. The county's also about to acquire the old Private George L. Richey U.S. Army Reserve to turn into a first-responder training site, adjacent to the existing County Government Center at San Pedro and Hedding streets. Other items also on the county Board of Supervisor's agenda include harmful prescription drugs in our water supply and funding for programs run by the District Attorney's Office.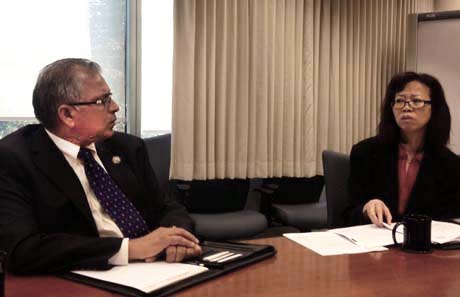 Santa Clara County's top finance officials, CFO Vinod Sharma (left) and Controller-Treasurer Irene Lui, have changed their stories repeatedly when explaining how George Shirakawa Jr.'s misuse of taxpayer funds went undetected for four years.
Based on numerous interviews and an extensive review of documents, Metro/San Jose Inside has learned that Vinod Sharma, county CFO and director of finance, and his second-in-command, Controller-Treasurer Irene Lui, repeatedly made false statements regarding how George Shirakawa Jr. avoided detection of his misuse of county funds. Sharma and Lui decided on their own to direct resources away from reviewing charge card expenses to focus on larger-scale audits in hopes of pleasing their superiors. And by blaming their subordinates and making confusing—if not cunningly calculated—statements at public hearings, Sharma and Lui seem to be more politically astute than some of the elected and appointed officials who listen to their explanations. The following is an excerpt from the full report, which can be found at Metroactive.com. —Editor
Mission Statement: This site is designed to encourage political debate, discussion and change in our city, started by people who value San Jose and are interested in her future and in this valley's place in the state and nation.
Disclaimer: All views expressed on this site are solely the opinion of the individual writer.
Comment Policy: Please read our comment policy before posting.
© 2013 San Jose Inside. All rights reserved. Contact us