Tag: Mike Wasserman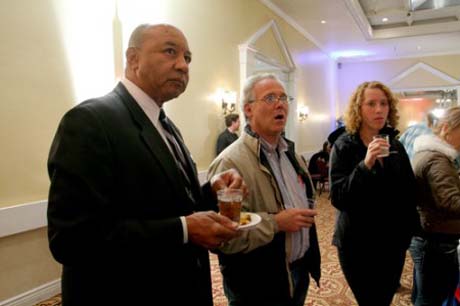 Forrest Williams stunned political observers when he decided to join the crowded San Jose mayor's race. (FIle photo)
More than a baker's dozen have declared plans to run for mayor of San Jose next year, but no announcement was more startling than former councilman Forrest Williams'. Out of the spotlight since his failed 2010 county supervisor bid against Mike Wasserman, his announcement last month came out of left-left field considering his past supporters at the South Bay Labor Council are all-in for former vice mayor and present county supe Dave Cortese. Fly isn't the only one scratching its head over Williams' kind-of, sort-of run. He said SBLC officials have called to "ask what's my plan," which is code for "WTF, Forrest?" There are some theories that 2010 figures into his new effort. A look at disclosure forms shows that Williams and his wife, Dorothy, had to forgive $116,950 they loaned his supervisor campaign. Williams insisted that he forgave only about $50-60K, though, and isn't running to help pay off old debts.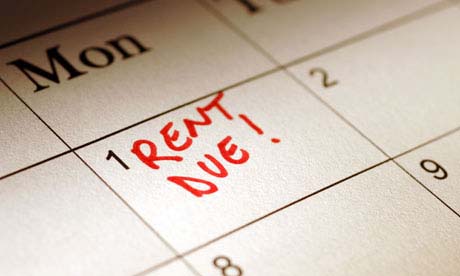 The federal sequester from earlier this year would have made it much more difficult for people in the county who receive Section 8 rental vouchers to pay their rent, had the county not acted this week to help subsidize the program.
Families that faced eviction and homelessness were bought a little time Tuesday, when the Santa Clara County Board of Supervisors voted to pull $1 million from reserves to cover a shortfall in the Section 8 housing subsidy program caused by the federal sequester.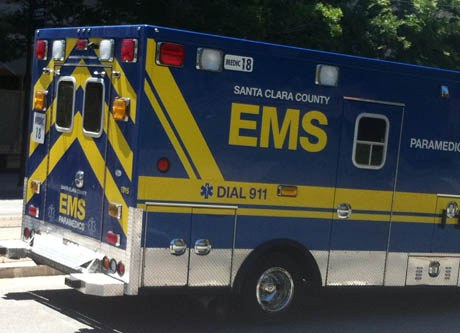 Rural Metro has failed to come through on some of the promises made when it signed a contract with Santa Clara County. Now the company could be facing bankruptcy.
The company that provides Santa Clara County's ambulance services is in need of rescue. In December 2010, the Board of Supervisors contracted with Rural Metro, which missed an important bond payment last week, leading industry insiders and county officials to worry that the Scottsdale, Ariz.-based company may be headed towards bankruptcy. So what do the elected officials who supported the Rural Metro contract have to say about the current mess? Nothing.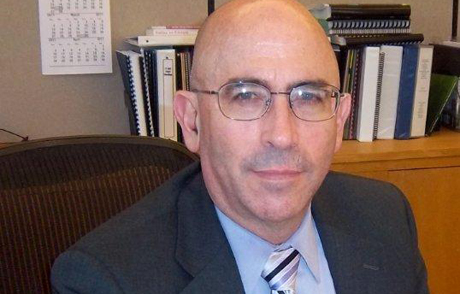 County Executive Jeff Smith says he has a long-term plan for reforming the county and making it run more efficient, but it's unclear if he'll remain on the job to see it through.
Meeting just bi-weekly, and not at all in the month of July, the life of a Santa Clara County supervisor can be a punt-pass-and-kick competition when it comes to making tough calls. It's no surprise then that supervisors decided to defer any decision on the fate of County Executive Jeff Smith, whose contract expired at the end of June.

A flyer with pictures of elected officials who in 2012 supported Measure A, the 1/8th cent county sales tax increase that will collect $500 million over 10 years.
Push polls are a common occurrence in campaign season. They are designed to leave voters with a more positive or negative reaction to topics and/or individuals after answering questions. Political consultant Rich Robinson recently wrote a column on San Jose Inside about his distate for the leading questions, which are often asked without proper context, he argued. Based on email records obtained through a court order last week, it can be said that Kathleen King, executive director of the Santa Clara Family Health Foundation, does not share this opinion about push polls.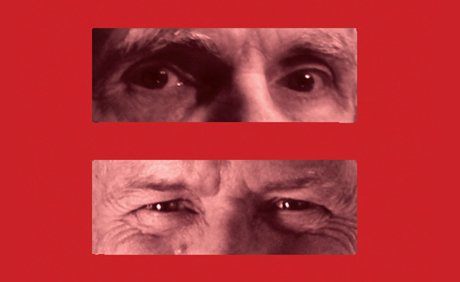 County Board of Supervisors President Ken Yeager declined to meet with his former council colleague, San Jose Mayor Chuck Reed, due to the latter's opposition to same-sex marriage.
Ever since Chuck Reed was elected mayor of San Jose in 2006, he has held quarterly meetings with the president of the Santa Clara County Board of Supervisors. The goal of these meetings is to allow city and county officials to discuss legal disputes without lawyers present. But that all changed last week, when current Board president Ken Yeager snubbed Reed's request for a meeting.
Mission Statement: This site is designed to encourage political debate, discussion and change in our city, started by people who value San Jose and are interested in her future and in this valley's place in the state and nation.
Disclaimer: All views expressed on this site are solely the opinion of the individual writer.
Comment Policy: Please read our comment policy before posting.
© 2013 San Jose Inside. All rights reserved. Contact us