Tag: Kim Rocha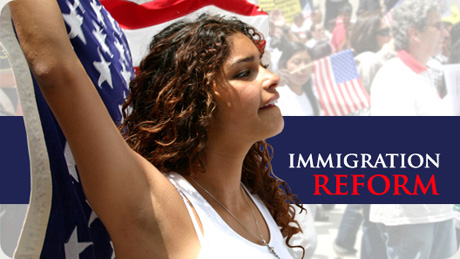 With upcoming drafts for immigration reform coming from a bipartisan group in Congress and President Obama, the county Board of Supervisors plans to discuss the issue at its next meeting.
Santa Clara County, inextricably defined by its immigrant population, has long been touted as one of the best places for foreign-born to become successful, engaged members of society. So, as the country tackles comprehensive immigration reform for the first time in decades, the county has a lot to add to the national conversation. The county Board of Supervisors will discuss this topic and others at Tuesday's meeting.
Page 1 of 1 pages
Mission Statement: This site is designed to encourage political debate, discussion and change in our city, started by people who value San Jose and are interested in her future and in this valley's place in the state and nation.
Disclaimer: All views expressed on this site are solely the opinion of the individual writer.
Comment Policy: Please read our comment policy before posting.
© 2013 San Jose Inside. All rights reserved. Contact us