Tag: Joe Simitian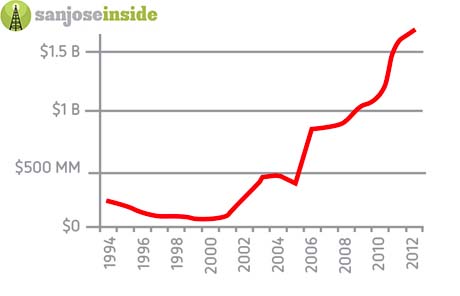 This graph shows the dramatic increase in recent years to Santa Clara County's unfunded liability for retiree health care benefits.
Independent actuarial firm Harvey Rose sent a disturbing report to county Supervisor Joe Simitian this month, detailing how Santa Clara County now finds itself with a $1.68 billion unfunded liability to cover its retirees' health care benefits.

County CFO Vinod Sharma, left, and Controller-Treasurer Irene Lui face close scrutiny after they reportedly ignored audits while former county Supervisor George Shirakawa misused public funds.
County Executive Jeff Smith admitted Friday that significant "culture problems" exist within the county and an internal investigation has been launched into finance officials who may have covered up their role in facilitating crimes committed by former county Supervisor George Shirakawa Jr. Meanwhile, Supervisor Dave Cortese told San Jose Inside that the Board is keeping close tabs on Smith's "response and accountability."

Democratic Central Committee member Carol Garvey speaks to supervisors before the Mar. 5 vote to call a special election in June.
I don't regularly watch Board of Supes meetings. But I watched on Tuesday because I don't often see a board trying to figure out how to replace a colleague who is being charged with five felonies. (Sorry, George Shirakawa, it has nothing to do with you being a Raiders fan. That would have been cause enough for a sixth felony.) The board decided to hold a special election on June 4 because they didn't want to look like 4 white guys telling East San Jose who should represent them. Brilliant political move. I noticed something interesting in the process.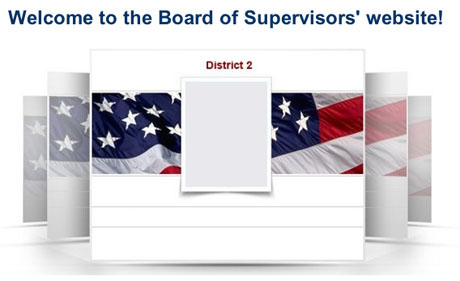 The race to succeed George Shirakawa Jr as the District 2 county supervisor has officially started.
The county's four remaining supervisors voted Tuesday to hold a million dollar special election on June 4 to fill the seat of soon-to-be-jailbird George Shirakawa Jr. If only there was an app for that. Considering the job pays six figures, provides a CalPERS pension, comes with all kinds of perks—assuming you don't exceed a $3,000-a-year local meal allowance with your P-Card (really?!)—and could last 12 years if all three terms are completed, there should be no shortage of entrants.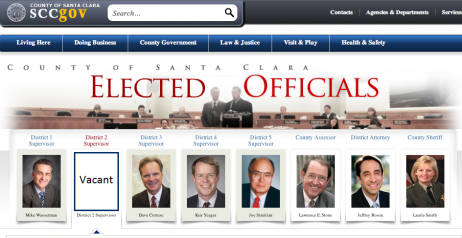 With blinding efficiency, the county's website was updated.

UPDATE: The Board of Supervisors voted unanimously (4-0) to call for a special election on June 4. A second reading of the matter will take place at next week's BOS meeting.
County supervisors seem poised to call a special election Tuesday rather than appoint someone to fill the seat of George Shirakawa, who resigned from his supervisor post Friday just hours after being charged with five felonies and seven misdemeanors relating to his misuse of campaign and public funds.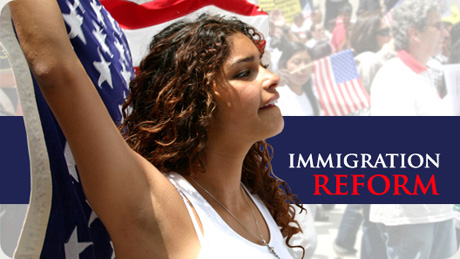 With upcoming drafts for immigration reform coming from a bipartisan group in Congress and President Obama, the county Board of Supervisors plans to discuss the issue at its next meeting.
Santa Clara County, inextricably defined by its immigrant population, has long been touted as one of the best places for foreign-born to become successful, engaged members of society. So, as the country tackles comprehensive immigration reform for the first time in decades, the county has a lot to add to the national conversation. The county Board of Supervisors will discuss this topic and others at Tuesday's meeting.
Mission Statement: This site is designed to encourage political debate, discussion and change in our city, started by people who value San Jose and are interested in her future and in this valley's place in the state and nation.
Disclaimer: All views expressed on this site are solely the opinion of the individual writer.
Comment Policy: Please read our comment policy before posting.
© 2013 San Jose Inside. All rights reserved. Contact us