Tag: Joe Simitian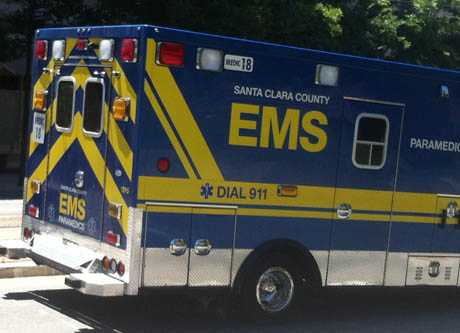 Rural/Metro went bankrupt in August but the ambulance company is expected to continue providing emergency transport services for county residents.
Despite going bankrupt in August, it looks like Rural Metro will continue providing ambulance services for Santa Clara County residents—at least through 2016. Other items on Tuesday's Board of Supervisors agenda include a request for $8 million from the department that oversees the child abuse hotline and a discussion on the Santa Jose Sate hate crime allegations.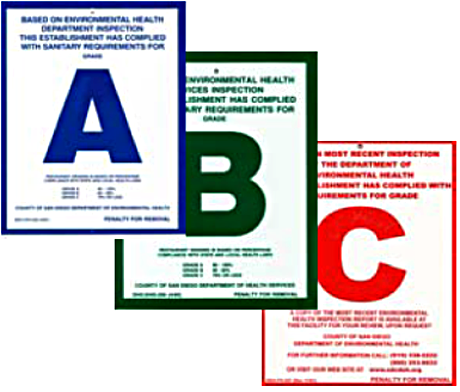 Santa Clara County will implement a new grading system for local restaurants after receiving community feedback.
A new policy is expected to require Santa Clara County restaurants to post grades from their latest health inspection report on the front window of the establishment. No more hiding that cockroach problem.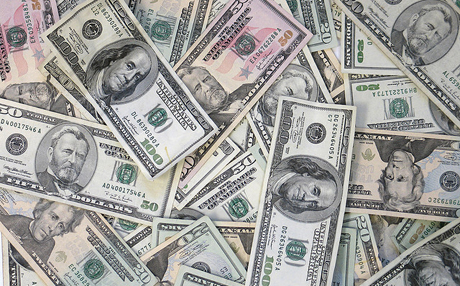 The county has set a Dec. 13 deadline for idea son how to spend $9.7 million in anticipated Measure A revenue.
After spending most of this year's anticipated Measure A revenue to pull out of a deficit and boost some service levels, Santa Clara County officials are looking for ways to spend a remaining $9.7 million of the 1/8 cent sales tax. Other items on Tuesday's agenda include the county picking up the full cost of the Healthy Kids program—rather than getting a little help from San Jose, a plan by Supervisor Ken Yeager to save a Santa Clara library and Supervisor Joe Simitian looking to grade local restaurants.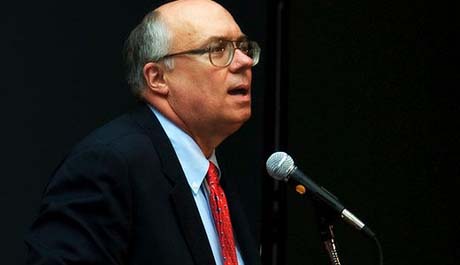 County Supervisor Joe Simitian has been dubious about new reform efforts, saying policies such as open calendars can be overbearing and/or unenforceable. (Photo by TeachAIDS, via Wikimedia Commons)
Santa Clara County is going forward with a new ordinance to govern lobbyists. By definition, everyone who has an issue or interest is a lobbyist. But this new ordinance would apply only to those who are paid to redress county government.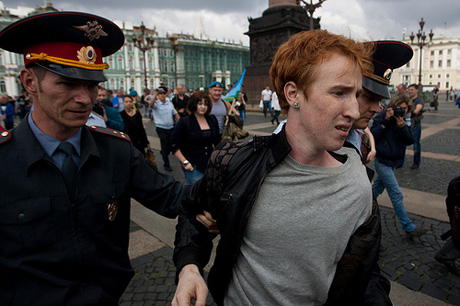 Russia's new laws against the LGBT community have sparked international protests. The country will host next year's Olympic games. (Photo by valya v, via Flickr)
Russia inspired pandemic outrage this summer when it introduced a spate of homophobic laws, including one that outlaws "gay propaganda," which could get citizens and tourists jailed for something as innocuous as wearing a rainbow T-shirt. Santa Clara County Board of Supervisors President Ken Yeager wants his colleagues to take a stand against the draconian legislation, especially since the country plans to host the 2014 Olympics and Paralympics.


Supervisor Joe Simitian remains coy about his political future.
Joe Simitian wants to run for Congress. It's the worst kept secret in local politics. What seat the former state legislator and current county supervisor will run for is anybody's guess. But Mighty Joe will be ready. In the first six months of the year, Simitian raised almost $50,000 through his officeholder account, a good chunk of which came in the last month of the filing period. Fly called Simitian to discuss, and the supervisor was more than happy to oblige.
Mission Statement: This site is designed to encourage political debate, discussion and change in our city, started by people who value San Jose and are interested in her future and in this valley's place in the state and nation.
Disclaimer: All views expressed on this site are solely the opinion of the individual writer.
Comment Policy: Please read our comment policy before posting.
© 2013 San Jose Inside. All rights reserved. Contact us