Tag: Dave Cortese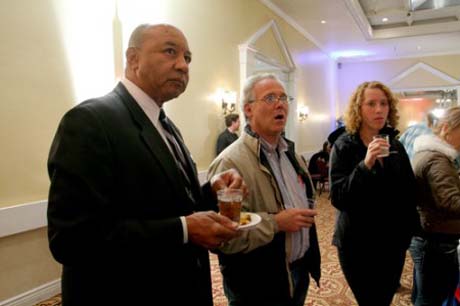 Forrest Williams stunned political observers when he decided to join the crowded San Jose mayor's race. (FIle photo)
More than a baker's dozen have declared plans to run for mayor of San Jose next year, but no announcement was more startling than former councilman Forrest Williams'. Out of the spotlight since his failed 2010 county supervisor bid against Mike Wasserman, his announcement last month came out of left-left field considering his past supporters at the South Bay Labor Council are all-in for former vice mayor and present county supe Dave Cortese. Fly isn't the only one scratching its head over Williams' kind-of, sort-of run. He said SBLC officials have called to "ask what's my plan," which is code for "WTF, Forrest?" There are some theories that 2010 figures into his new effort. A look at disclosure forms shows that Williams and his wife, Dorothy, had to forgive $116,950 they loaned his supervisor campaign. Williams insisted that he forgave only about $50-60K, though, and isn't running to help pay off old debts.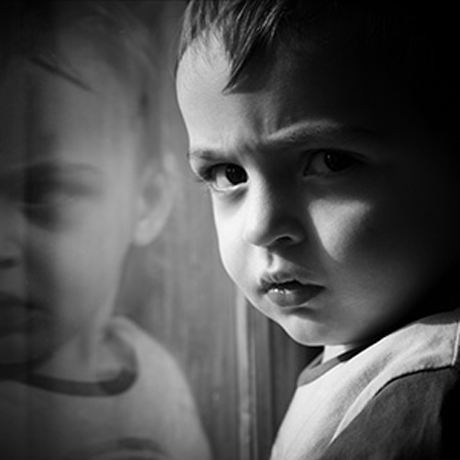 The county continues to drop or not return calls made to its child abuse hotline. The Department of Family and Children's Services has blamed budget cuts, but a recent audit said that is no excuse.
Despite calling it "a humanitarian issue," Santa Clara County Supervisor Dave Cortese said he doesn't want to assign blame to the the county's Department of Family and Children's Services, which has failed to answer thousands of calls to the local child abuse hotline—the public's first point of contact with welfare services.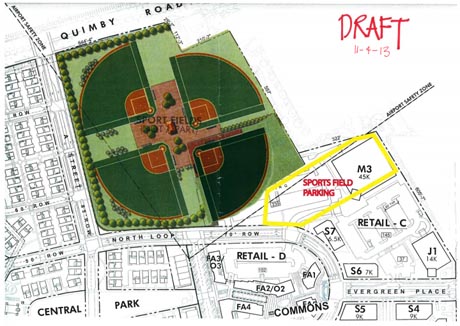 Plans to build a four-field softball complex at a site by Eastridge Mall were delayed so the city could explore other options.
Two minutes shy of deadline to place it on the Nov. 19 City Council agenda, Councilmember Pierluigi Oliverio logged a request for the city to revisit the discussion about where to place a softball complex paid for by the remaining balance of a $228 million pool of bond funds. That and more at Wednesday's Rules and Open Government Committee.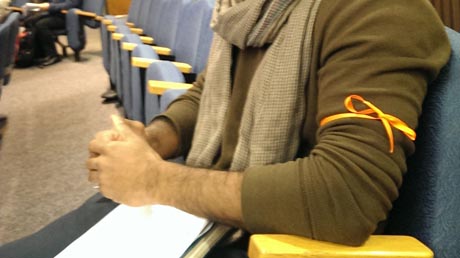 Speakers supporting no change to the existing detainer policy in Santa Clara County wore orange ribbons to Tuesday's Board of Supervisors meeting.
Just when a debate over Santa Clara County's civil detainer policy was getting stale, straight-laced Supervisor Joe Simitian delivered a bombshell by admitting he was arrested as a kid. The former state senator declined to share any more details except to say that he was locked up for "47-and-a-half hours" in Juvenile Hall on suspicion of some crime, cleared and then released. A details man, Simitian may be the only person to ever make the distinction between being in jail for 47-and-a-half hours and 48. "I'm going to ask you about that later," joked fellow Supervisor Cindy Chavez. Maybe it was an attempt to relate, but Simitian's youthful brush with the law hardly compares to the plight of undocumented immigrants who face deportation if charged with a crime.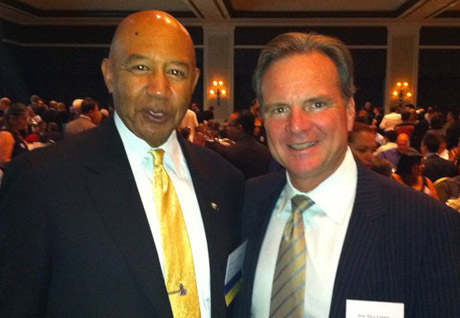 Former San Jose councilmembers Forrest Williams, left, and Dave Cortese will both be running in the San Jose mayor's race next year.
Former San Jose Councilmember Forrest Williams plans to run for mayor of San Jose, leaving a little less elbow room in an already crowded field. In a bid to succeed Mayor Chuck Reed, Williams will face off against Santa Clara County Supervisor David Cortese, Vice Mayor Madison Nguyen and councilmembers Pete Constant, Sam Liccardo and Pierluigi Oliverio, amongst others.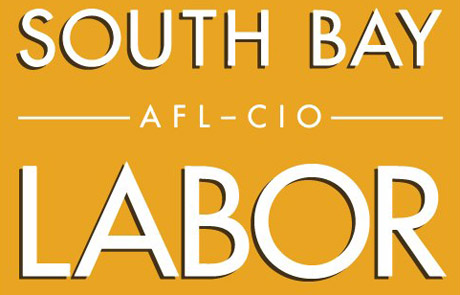 The South Bay Labor Council should have its endorsement process for next year's race for mayor of San Jose wrapped up soon.
Dave Cortese's announcement this week that he is running for mayor of San Jose, more or less, sets the field for next year's race. Campaign fundraising can't officially start until December, but endorsements are right around the corner. In fact, the South Bay Labor Council has taken an unusually quick approach to finishing its endorsement process for mayor. Today, questionnaires for the SBLC's Committee on Political Education (COPE) were due today. San Jose Inside has attained a copy of that questionnaire.
Mission Statement: This site is designed to encourage political debate, discussion and change in our city, started by people who value San Jose and are interested in her future and in this valley's place in the state and nation.
Disclaimer: All views expressed on this site are solely the opinion of the individual writer.
Comment Policy: Please read our comment policy before posting.
© 2013 San Jose Inside. All rights reserved. Contact us