Sparky Harlan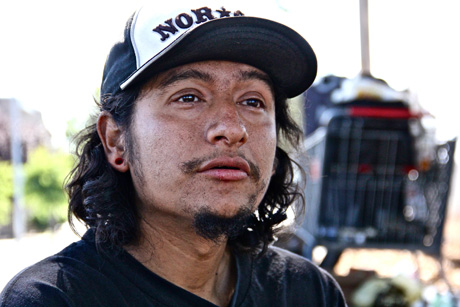 Omar, a young man interviewed this summer by San Jose Inside, was one of 1,200 homeless youth under the age of 25 in Santa Clara County. (Photo by Chip Scheuer)
A point-in-time count on the number of homeless individuals and families in San Jose and Santa Clara County was completed earlier this year. Santa Clara County had 1,200 homeless youth under age 25—either in homeless shelters or on the street. This was more than the number counted for San Francisco during the same time. It is hard to believe that we have more homeless youth and young adults than San Francisco, but the numbers don't lie.
Operation Cross Country, a three-day nationwide enforcement campaign by the FBI focusing on underage victims of sex trafficking, recently concluded with the rescue of 105 sexually exploited children and the arrests of 150 pimps and other individuals. In the Bay Area, 12 children were rescued from pimps. While the issue is not new for runaway programs, aggressive pimps going after these young people is now more common. Vulnerable youth, especially those on the run, are often preyed upon by pimps. Studies show that runaways are often identified and targeted by pimps within 48 hours of hitting the streets. Runaway programs need to learn how keep young people safe and must work with local law enforcement when victims seek help from runaway shelters.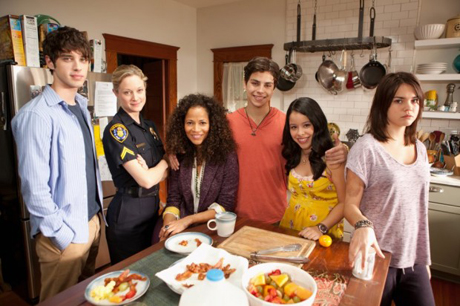 A show debuting this summer on ABC, The Fosters, details the lives of a lesbian couple raising a household that includes foster children.
I had high hopes for the new ABC Family cable show The Fosters when I saw the first promo. Produced by Jennifer Lopez, the new summer series highlights a new "non-traditional" family with foster children, and I was anxious to see how a foster family and the child welfare system would be portrayed on TV. But, after watching a few episodes, and speaking with a couple of foster kids about it, I have mixed feelings.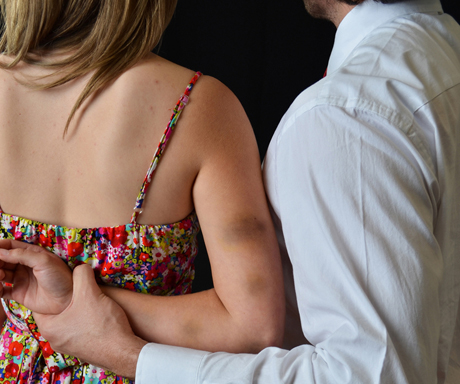 A recent study of violence amongst teens who date shows a growing tend of abuse done online and through social media. (Photo by Zorah Olivia, via Flickr)
There have been a lot of reports in the media recently about teens and children being bullied at school and through social media. Dating violence among teens has been studied for years, but the relationship to online harassment is a new issue.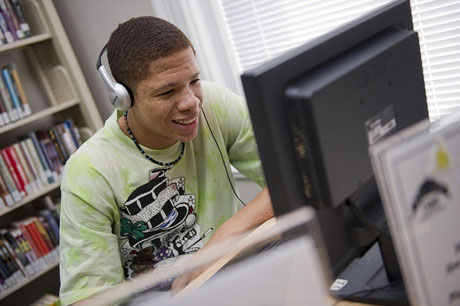 Teen behavior online is in steady flux, according to a report by the Pew Research Center. (Photo by Gates Foundation, via Flickr)
According to the May 2013 Pew Research Center report, "Teens, Social Media, and Privacy," teens are changing their habits when it comes to choosing social media and how much information they make public. Parents be advised.
Mar 08, 2013, by Sparky Harlan
Comments (9)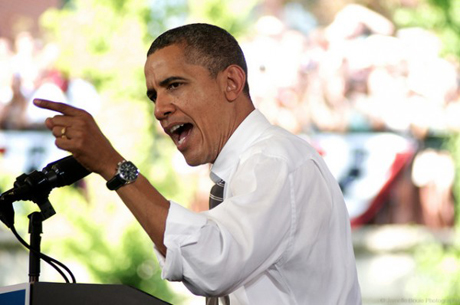 President Obama warned the public for months about the potential effects of a sequester, which might become more obvious in the coming weeks and months. (Photo by Jamelle Bouie, via Flickr)
After months of reading about the horrors of sequestration, most folks didn't even blink when President Obama signed the document ordering the cuts beginning March 1, 2013. Call it "sequestration fatigue," but the hype leading up to the date was akin to the expectation of all computers crashing on Y2K. While I have heard some pundits call the 2.3 percent reduction in Federal government spending "budget dust," the cuts target certain departments and programs and leaves others alone.
The Juvenile Justice Commission released a distressing report last week on the newly opened county receiving center for neglected and abused children. Sparky Harlan says the inspection was done just days after the center opened, and while they're were some extenuating circumstances on relocating the children, most if not all of the issues have since been corrected.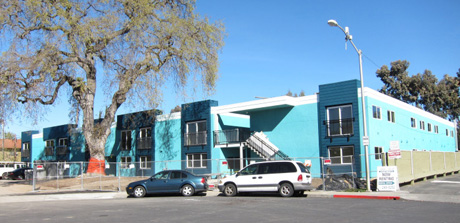 Funding for Peacock Commons has caused a dispute between Bill Wilson Center, which helps homeless foster youth and runaways, and the Redevelopment Agency Successor Oversight Board.
Last week, I attended the meeting of the Redevelopment Agency Successor Oversight Board for the City of Santa Clara. I urged the group to reject the California Finance Department's move to "clawback" $1.25 million from Bill Wilson Center's Peacock Commons housing project.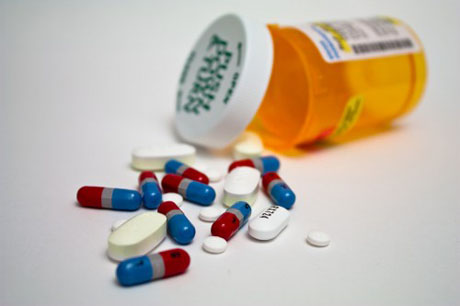 A new law in California will offer legal protection to certain people who assist in reporting drug overdoses. (Image by ep_jhu, via Flickr)
I was reminded of my first job out of college, dealing with people who had bad experiences with drugs, when I read about the new California "Good Samaritan Overdose Protection Law," which went into effect on Jan. 1, 2013. This law very well could save lives.
The Federal Department of Housing and Urban Development (HUD) announced on Dec. 18 a new initiative for addressing homeless young adults ages 18-24, usually referred to as "transition-age youth." According to the NY Times, the Obama administration is focusing on this new and growing homeless population. While the recession hit all age groups, young adults were particularly hard hit with unemployment.
Disclaimer: All views expressed on this site are solely the opinion of the individual writer.
Comment Policy: Please read our comment policy before posting.
© 2013 Virtual Valley Inc.