Sparky Harlan
Mar 08, 2013, by Sparky Harlan
Comments (9)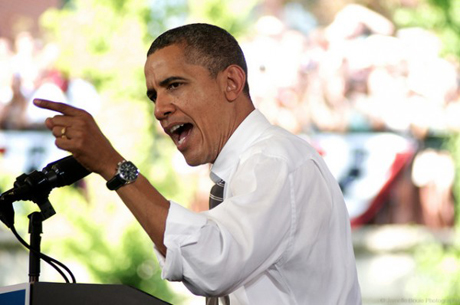 President Obama warned the public for months about the potential effects of a sequester, which might become more obvious in the coming weeks and months. (Photo by Jamelle Bouie, via Flickr)
After months of reading about the horrors of sequestration, most folks didn't even blink when President Obama signed the document ordering the cuts beginning March 1, 2013. Call it "sequestration fatigue," but the hype leading up to the date was akin to the expectation of all computers crashing on Y2K. While I have heard some pundits call the 2.3 percent reduction in Federal government spending "budget dust," the cuts target certain departments and programs and leaves others alone.
The Juvenile Justice Commission released a distressing report last week on the newly opened county receiving center for neglected and abused children. Sparky Harlan says the inspection was done just days after the center opened, and while they're were some extenuating circumstances on relocating the children, most if not all of the issues have since been corrected.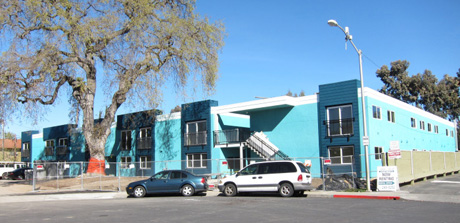 Funding for Peacock Commons has caused a dispute between Bill Wilson Center, which helps homeless foster youth and runaways, and the Redevelopment Agency Successor Oversight Board.
Last week, I attended the meeting of the Redevelopment Agency Successor Oversight Board for the City of Santa Clara. I urged the group to reject the California Finance Department's move to "clawback" $1.25 million from Bill Wilson Center's Peacock Commons housing project.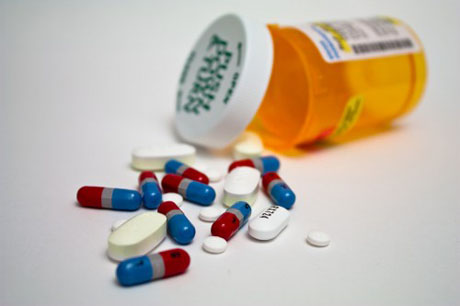 A new law in California will offer legal protection to certain people who assist in reporting drug overdoses. (Image by ep_jhu, via Flickr)
I was reminded of my first job out of college, dealing with people who had bad experiences with drugs, when I read about the new California "Good Samaritan Overdose Protection Law," which went into effect on Jan. 1, 2013. This law very well could save lives.
The Federal Department of Housing and Urban Development (HUD) announced on Dec. 18 a new initiative for addressing homeless young adults ages 18-24, usually referred to as "transition-age youth." According to the NY Times, the Obama administration is focusing on this new and growing homeless population. While the recession hit all age groups, young adults were particularly hard hit with unemployment.
Nonprofit agencies are expected to serve the public good, be mission-driven and operate like a business. We nonprofits need to be compassionate, yet focused on obtaining successful outcomes. To end homelessness, the direction is clear: Move the homeless into housing quickly and provide ongoing support services. However, emergency services are still needed for homeless individuals—a meal when someone is hungry, warm clothes and a bed during cold winter months.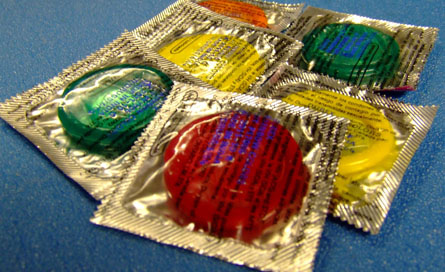 In addition to lawyers challenging human trafficking law Prop. 35, a legal fight is underway in Southern California over porn actors being forced to wear condoms. (Photo by Shawn Latta, via Flickr)
Looks like Proposition 35 is already under fire after winning with a resounding 81 percent of the vote on election night. Prop. 35 increases penalties for human traffickers and requires those convicted of even a misdemeanor to report their Internet provider and user name to law enforcement. A judge blocked this part of the proposition after the ACLU and Electronic Frontier Foundation (EFF) filed a complaint.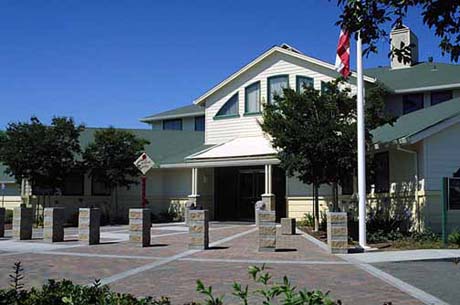 The Santa Clara County Children's Shelter is in the process of being sold to Harker School.
With the recent sale of the Santa Clara County Children's Shelter, we have come to the end of an era of using large institutions to serve abused and neglected children.
The last week of September was busy for Gov. Jerry Brown, as he signed and vetoed bill after bill. A bill that many justice advocates were watching was SB 9, called the Fair Sentencing for Youth Act and authored by San Francisco Senator Leland Yee. The bill carved out a narrow opportunity for certain adults who were convicted as juveniles—serving life sentences without the possibility of parole—to appeal for resentencing. The Governor signed the bill September 30.
Last month, I wrote that I was supporting . But now, after speaking with others working in the field of preventing human trafficking, I have changed my mind. The polls on Proposition 35 show almost 90 percent of the people will vote for it. Who wouldn't vote for a ballot measure that increases fines and penalties for human traffickers? Proposition 35 seeks to alter current state laws regarding human trafficking by expanding the definition and increasing the punishment for those convicted of human trafficking crimes. On the face that sounds like a great way to increase the penalties for terrible crimes against youth and adults forced into prostitution or slavery. However, the devil is in the details.
Disclaimer: All views expressed on this site are solely the opinion of the individual writer.
Comment Policy: Please read our comment policy before posting.
© 2013 Virtual Valley Inc.