Rich Robinson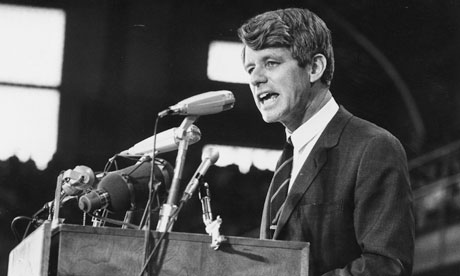 Robert Kennedy had it right when talking about the responsibilities we have as a society to our fellow man.
Income inequality is one of the biggest problems in Silicon Valley. We have at least 48 billionaires in the Bay Area alone. Yet, we also have thousands of people who struggle to survive working low wage jobs. Even the recent increase in the minimum wage in San Jose is not enough to live in an area where housing prices have soared, transportation costs continue to increase and most people have a negative net worth. But as individuals, we can make a difference.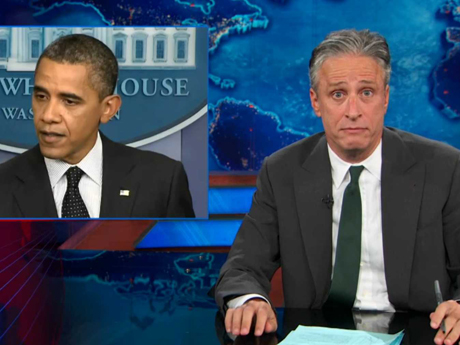 The Daily Show with Jon Stewart has become a massive success not just because of its humorous reality checks of the far right, but also for taking Democrats to task. (Image via Comedy Central)
The Markkula Center for Applied Ethics at Santa Clara University held a program on campaign ethics Friday. The central question posed: Do campaigns have ethical standards? It is not a question that can be fully answered in a sound bite. So let's start with the three core issues: lies, inconsistency and money.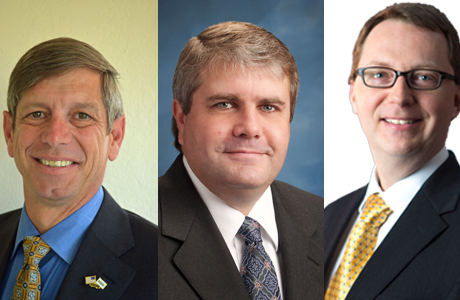 Glenn Hendricks (from left), Jim Griffith and Gustav Larsson all won seats Tuesday on the Sunnyvale City Council.
Rich Robinson writes that Tuesday's election results provided a firm rebuke to the politics of insanity that has recently become standard in Sunnyvale.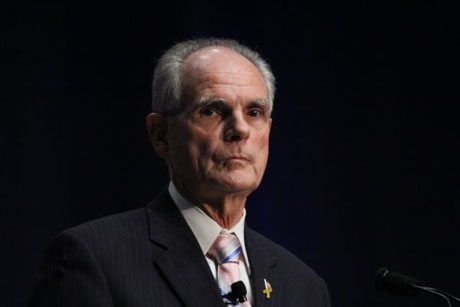 San Jose Mayor Chuck Reed is moving forward with other California mayors on a statewide pension reform ballot measure.
Mayor Chuck Reed is a good lawyer. That's why his pension reform proposal for the city of San Jose made no sense. And that's also why he's moving forward with a statewide petition to change the state Constitution. It is the biggest admission we have to date that Reed understands the legal flaws to San Jose's pension reform initiative, which voters passed last year.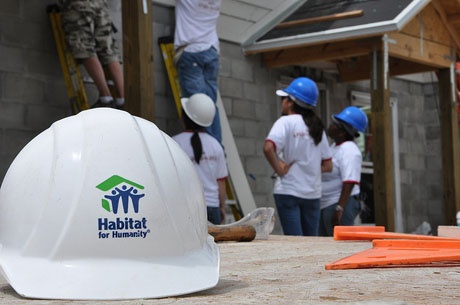 Ex-President Jimmy Carter and local politicos came together for a Habitat for Humanity gathering Tuesday. (Photo by zarrsadus, via flickr)
There is a reason Mike Fox Sr. and his wife Mary Ellen are revered in this valley—their generosity seemingly has no bounds. Their latest endeavor, which featured former President Jimmy Carter and his wife Rosalynn, raised money for Habitat for Humanity, a project started by Carter after his presidency.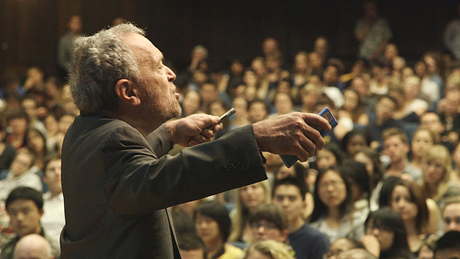 Robert Reich delivers a presentation about the U.S. economy in his new documentary, "Inequality for All." (Photo courtesy of "Inequality for All," via Wikipedia)
Robert Reich's powerful new film, "Inequality for All," breaks down the disparity of wealth that is so pronounced in this country. It solves the riddle of why San Jose is really two cities, and it explains the great political divide we face locally and as a nation.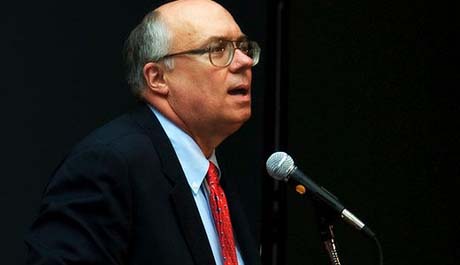 County Supervisor Joe Simitian has been dubious about new reform efforts, saying policies such as open calendars can be overbearing and/or unenforceable. (Photo by TeachAIDS, via Wikimedia Commons)
Santa Clara County is going forward with a new ordinance to govern lobbyists. By definition, everyone who has an issue or interest is a lobbyist. But this new ordinance would apply only to those who are paid to redress county government.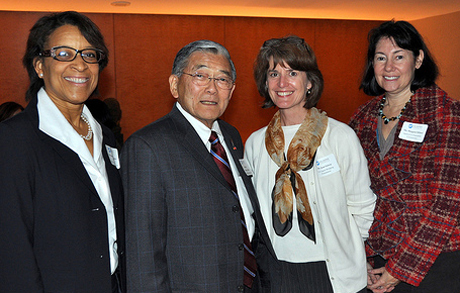 Norm Mineta, second from left, has helped numerous elected officials along the way.
Norm Mineta will turn 82 on Nov. 12. His accomplishments from mayor of San Jose to U.S. cabinet secretary under two administrations are legendary. San Jose's airport is named after him. But Mineta's most important role has been that of a mentor for two generations of leaders.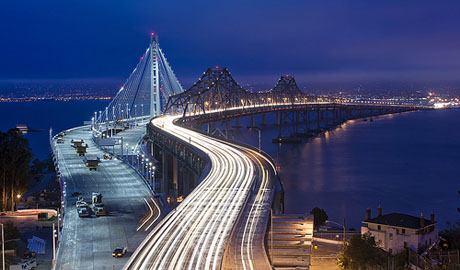 Part of the Bay Bridge will bear the name of longtime San Francisco politician Willie L. Brown Jr. (Photo by David Yu, via Flickr)
There is no question that Willie Brown deserves the honor of having a span of the Bay Bridge named after him, given his lifetime of service to the city and county of San Francisco. Considering the political heavyweights who share that last name, there isn't an infrastructure project since 1958 that does not have a Brown imprimatur.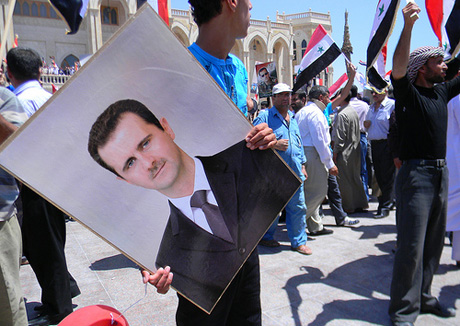 Syria's Presidetn Bashar Al-Assad, seen in the portrait being held by a supporter in 2010, has been accused of using sarin gas against his own people, sparking a debate on U.S. intervention. (Photo by Beshroffline, via Flickr)
Our local congressional delegation should vote against President Obama's proposed strike in Syria. The administration's policy does not provide a solution to the stated problem. It will hurt our image around the world, strengthen our enemies and it is antithetical to our purpose: weakening the Assad government. Most importantly, military action will result in many innocent lives lost.
Disclaimer: All views expressed on this site are solely the opinion of the individual writer.
Comment Policy: Please read our comment policy before posting.
© 2013 Virtual Valley Inc.