Pierluigi Oliverio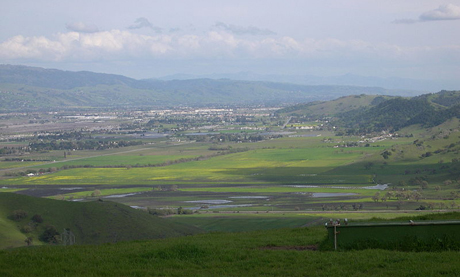 Local developers want to sell the city of San Jose property in Coyote Valley (pictured) in exchange for changing land-use requirements for other areas.
A recent discussion within our community has focused on building even more single-family homes in areas that are reserved for jobs or fall outside of the urban service area. The proposal would allow those who convert industrial land to pay a fee per housing unit created. Those dollars would then be used to purchase open space in Coyote Valley. Although this idea may be worthy of discussion in theory, my concern is that such land use decisions would ultimately hurt San Jose's economy.
The San Jose Environmental Innovation Center (EIC) has been in the news a lot recently, due to the fact that it is $1.6 million over budget and six months behind schedule. This project was always risky, as it utilized complicated tax credits that expose the general fund—the guarantor of the project—to future risk. So, being in the position to avoid future financial risk, why would I support yet another project such as the EIC, which could imperil our general fund? When this issue came to the council, I voted "no" several times, where was I often the only "no" vote. When there is a single dissenting vote, this automatically means that any substitute motion would die for a lack of a second. This is true in all cases.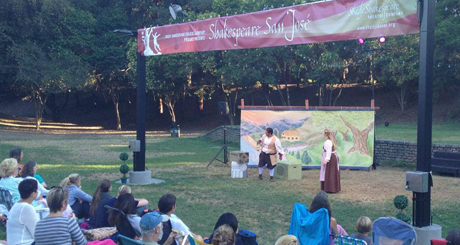 Shady Shakespeare THeatre Company perform a free production of "Twelfth Night" at the Bramhall Park amphitheater in Willow Glen. (Photo courtesy of Willow Glen Charm)
Two years ago, I approached the talented group Shady Shakespeare Theatre Company and asked staff to walk through Willow Glen's Bramhall Park with me to see if they would consider performing at the venue. At first glance, it was viewed as less desirable, due to the fact that the grass was dead in the summer, and the amphitheater had electrical connections that no longer functioned and sub-optimal lighting. Despite these less than ideal circumstances, we agreed to keep in touch.

Any new city workers should accept a second-tier pension plan, says Councilmember Pierluigi Oliverio.
The city of San Jose should put a hold on hiring firefighters until the firefighter union accepts a lower cost, second-tier pension plan for new employees. This would achieve cost savings and keep the city on a fiscally responsible path. Doing so would allow us to dedicate more funds to hiring police officers.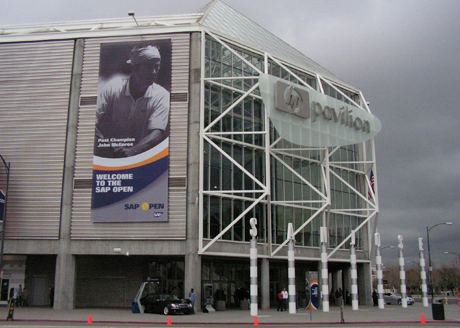 Each of San Jose's councilmembers receive grant money from the naming rights deal for HP Pavilion, which going forward will be called SAP Center.
Each fiscal year, San Jose's councilmembers are allocated $20,000 in "HP grants" that can be utilized to provide grants to cultural, educational or recreational groups. These funds are allocated solely at the discretion of the elected official. My allocations, listed in this column, represent my personal priorities and values not only as an elected official, but also as a proud citizen of San Jose.

San Jose's downtown arena will receive a new name, going from a sponsorship deal with HP to SAP.
The transfer of the naming rights from HP to SAP is a positive move. The naming rights deal has an annual value of $3.35 million. Even better, SAP is a software company known the world over.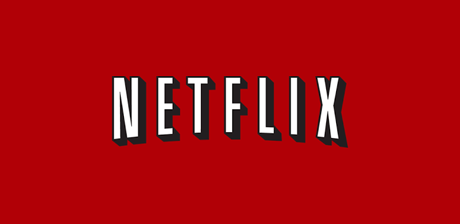 San Jose Councilman Pierluigi Oliverio pens an open letter to Netflix, which is considering its options on where to expand operations, perhaps outside of Los Gatos. Oliverio makes his case for why the DVD and online movie streaming company should consider its neighbor, San Jose.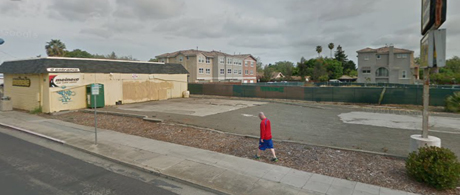 This is a portion of a parcel on West San Carlos Street that will be converted into an affordable housing complex with some retail space.
Last month, I wrote about West San Carlos Street as one of the major boulevards in San Jose. West San Carlos is the strategic link between our city's downtown and the Santana Row/Valley Fair area. A major parcel on West San Carlos is the site of the former Fiesta Lanes bowling alley and retail/auto center. The City Council voted this month to remove the final hurdle in the transformation of this strategic parcel by funding the construction of a housing complex that would be exempt from property tax. The vote was 10-1 in favor of approval, with my vote as the only one against this proposal.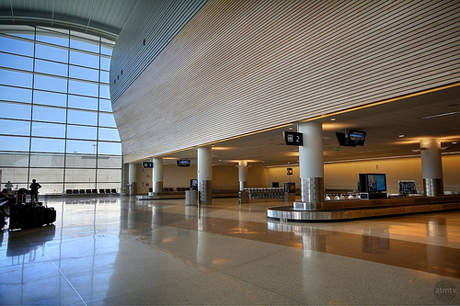 San Jose's airport has undergone a $1.7 billion makeover, but now those bond payments are coming due. (Photo by atmtx, via Flickr)
The economic viability of San Jose' airport (SJC) is in a precarious position. Bond payments are now due for the $1.7 billion dollar airport expansion, and, ultimately, the payment could fall to the general fund if airport revenue cannot cover what is owed. In order to avoid a bailout by tapping into the general fund, it is important to run the airport in the black. There are two ways to do this: either increase revenue or reduce expenses.
Today represents the unfortunate five-year anniversary of a very painful situation for the city of San Jose. As reported previously in the San Jose Mercury News, 2008 was the year city officials terminated, or at least tried to terminate, a firefighter on charges of sexual harassment against female co-workers.
About the Author
Pierluigi Oliverio represents District 6 on the San Jose City Council. His "City Hall Diary" appears on Mondays. He can be contacted at:
pierluigi.oliverio@sanjoseca.gov
Disclaimer: All views expressed on this site are solely the opinion of the individual writer.
Comment Policy: Please read our comment policy before posting.
© 2013 Virtual Valley Inc.