Peter Allen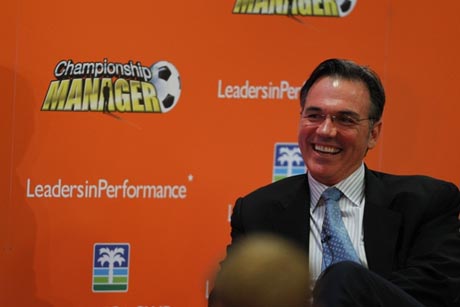 Billy Beane, general manager of the Oakland A's, has faced tight budgets when trying to assembly a top-notch team. Ed Shikada will have similar challenges as San Jose's city manager, Peter Allen writes. (Photo by Muboshgu, via Wikipedia)
Every winter, Oakland A's general manager Billy Beane has one hand perpetually tied behind his back, as he tries to rebuild his rosters for the following season. Frugal ownership, a decrepit stadium, and multiple run-ins with raw sewage make the A's one of the least desirable Major League Baseball landing spots for top free agents. So, Beane, the man profiled in Michael Lewis' bestseller Moneyball, does his best to cobble together lineups with bargain basement prospects and aging journeymen. And because he's exceptionally good at his job—and a little lucky—he manages to field competitive teams year after year. The city of San Jose faces similar obstacles in recruiting and retaining the best and brightest minds to run the day-to-day operations of America's 10th largest metropolis.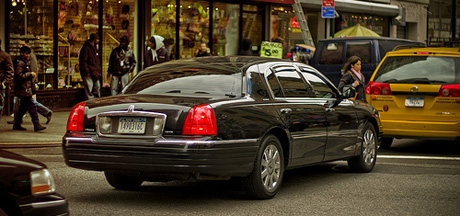 In a recent example of "rentseekers" trying to eliminate competition, established taxi companies are targeting innovative companies like Uber. (Photo by Luke Roberts, via Flickr)
I watched a piece on CNN the other day that really tied the room together, in terms of the battle over America's energy future. Recently in this space, I've ranted about rentseekers—established industries backed by favorable regulations that stifle innovation and thrive by maintaining the status quo. This story rides a thru-line from social innovators, like Uber and Airbnb, to the heart of the solar energy revolution, and it exposes a dilemma at the core of our economy: The free market doesn't really exist.

Steve Blank recently penned an article in the Wall Street Journal that pays out a plan for solar energy proponents to take on the investor-owned utilities that stifle innovation. (Photo courtesy of The DEMO Conference, via Flickr)
With an A-Team of lobbyists and legislators on the offensive against net metering and the startup solar industry, it would seem to be a case of David vs. Goliath. The good news for those of us on the side of sustainability is that David, or Steve Blank, has a game plan for how solar companies can fight back, claim their share of the market, and secure our energy future.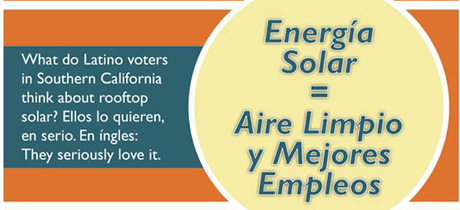 A new report has found that a majority of Latinos support politicians who are dedicated to solar and green energy projects.
A new survey recently commissioned by the William C. Velasquez Institute (WCVI) and supported by Californians Against Utilities Stopping Solar Energy (CAUSE) reveals some striking trends in key voting demographics in California and nationwide.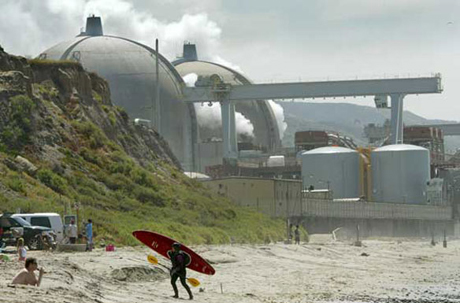 The San Onofre Nuclear Generating Station (SONGS) will finally close after a lengthy and expensive effort to keep the power plant operational.
Last Friday, Edison International—one of the largest investor-owned utilities in the country—announced that it would permanently retire the troubled San Onofre Nuclear Generating Station (SONGS). The decision ended 18 months of uncertainty for Southern California Edison (SCE) and San Diego Gas & Electric (SDG&E) customers, after a January 2012 leak caused the plant to be shut down. The shutdown and now retirement of the plant has made our state's energy future uncertain.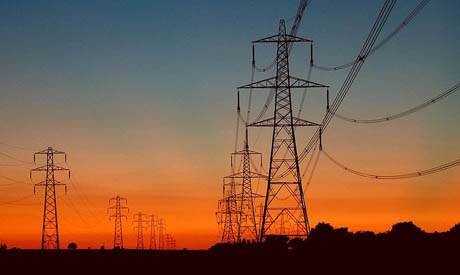 Investor owned utilities often receive criticism for putting profits above public safety and sustainability.
In my last column I noted that prominent Southern California physicians and solar energy companies have teamed up to fight Assemblyman Steve Bradford and powerful utility interests seeking to kill net metering—and cripple the solar market. This is a major step for the renewable energy movement, as an upstart industry challenges entrenched interests by saying what many have been afraid to say in the past: Investor owned utilities are bad for your health.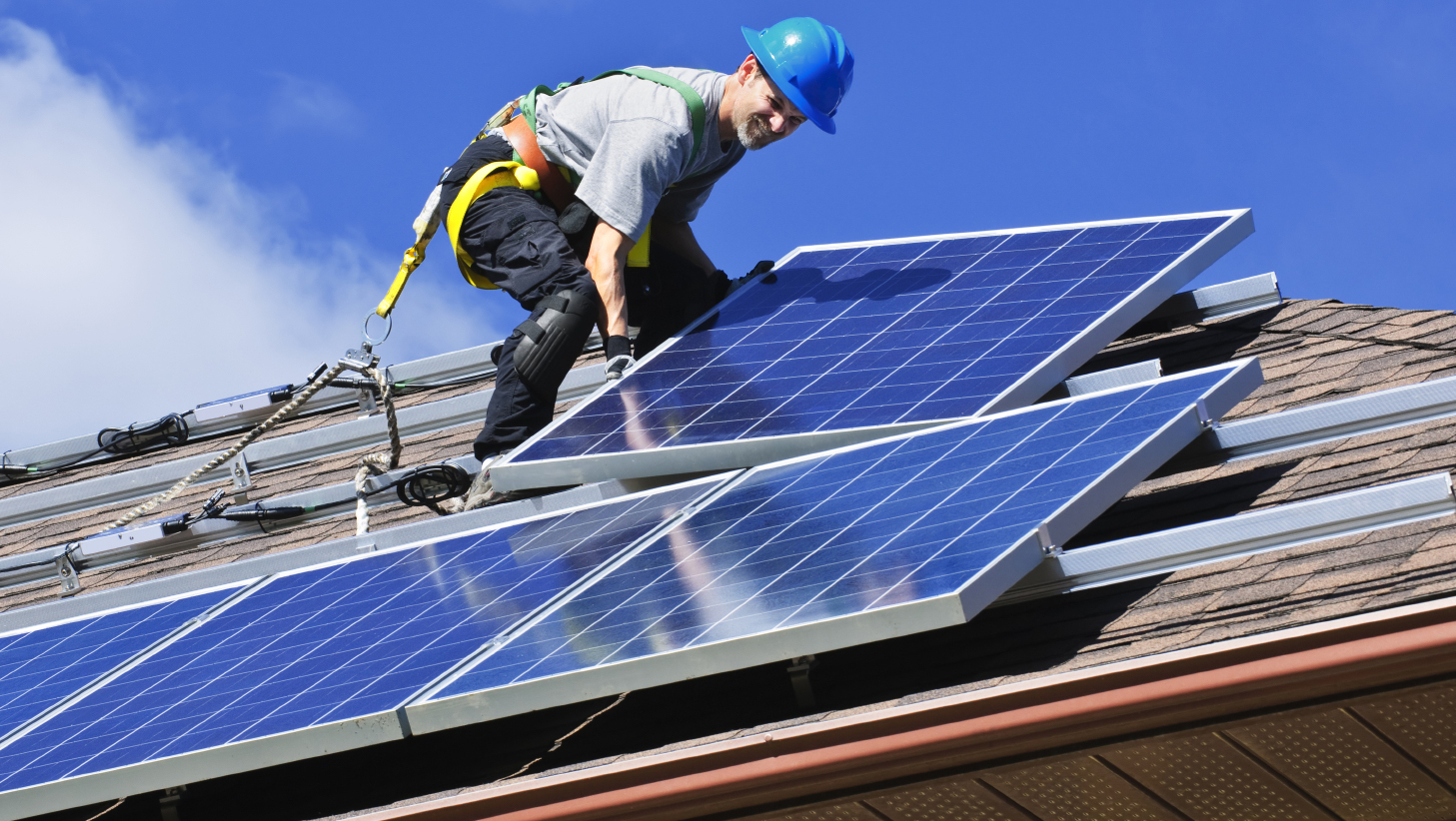 California utility companies are fighting the increase of solar installations rather than jumping on board.
Unlike a lot of activists, I'm not what you'd call a single-issue voter. Education, health care, immigration, land use, transportation—I'm passionate about all of them. But if there's one overarching issue for me, it's our environment and how we as a civilization deal with the now undeniable impacts of climate change. Whether or not you believe human industry is responsible for melting polar ice caps, rising sea levels, superstorms, draught, and famine, you have to admit that the future looks bleak for our species if we don't do something to stop the regression.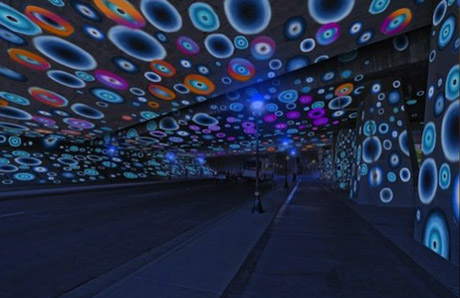 The Illuminating Downtown Project was one of many reasons San Jose was recently named one of America's Top Artplaces for 2013.
I often hear it said that San Jose lacks culture. I'd like to say that the speaker is invariably not from around these parts. But more often than not, I hear it from San Joseans. It's reached the point where I'm not surprised anymore. In fact, I have a speech polished and ready to go for these very occasions. When you're wearing an Arts Commissioner badge, it never hurts to be prepared. Thankfully, some news arrived at last week's monthly commission meeting that will add some heft to my argument.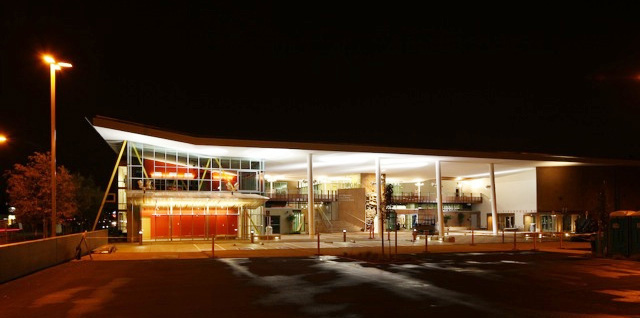 The Bascom Library will hold its ribbon cutting ceremony Saturday, despite completing construction a few years ago. (Photo by San José LIbrary, via Flickr)
Tomorrow is a big day for District 6. After 13 years of waiting—the past three of which were spent staring down a fully-functional yet sadly dormant shell—we finally get to see the Bascom Library and Community Center open all of its doors to the public. For residents of Blackford, Buena Vista, Burbank, Del Monte, Shasta/Hanchett Park, Sherman Oaks, and Winchester, the 2pm ribbon cutting at 1000 South Bascom Ave. will be the culmination of a protracted struggle with City Hall, and the district's own councilmember.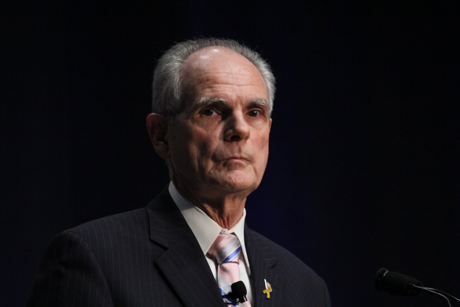 Chuck Reed has called himself a Democrat during his political career, but some of his recent policy stances align him with the far right.
Mayor Reed should come out of the closet. No, not that closet. I'm talking about the closet inhabited by local politicos who call themselves Democrats, because it suits their electoral ambitions despite plainly conservative fiscal—and social—values.
Disclaimer: All views expressed on this site are solely the opinion of the individual writer.
Comment Policy: Please read our comment policy before posting.
© 2013 Virtual Valley Inc.