Josh Koehn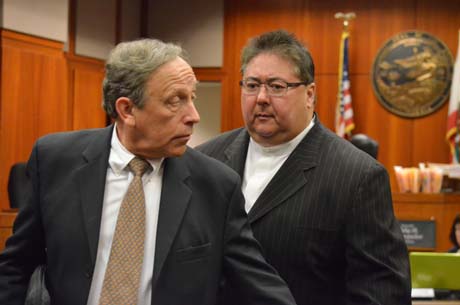 George Shirakawa Jr., right, will continue to have attorney John Williams represent him in a case he has already pleaded guilty, while a public defender will now represent the former county supervisor in his case. (File photo)
George Shirakawa Jr. can no longer afford his legal bills, according to his top-dollar lawyer. As a result, county taxpayers will now start picking up the tab. In court Wednesday, attorney John Williams told Judge Risë Jones Pichon that the disgraced former county supervisor needs a public defender to represent him on a felony charge of false personation. That case, as well as a sentencing hearing for Shirakawa's admitted misuse of campaign funds and perjury, will be heard next week.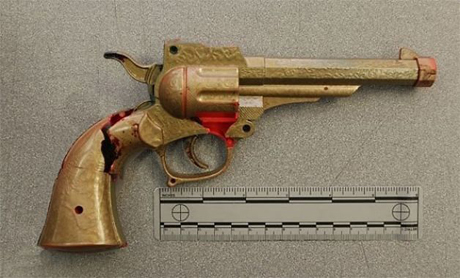 Police mistakenly thought this fake gun was real before unloading 20 bullets into the body of a drunk Halloween partier in 2011.
The going rate for San Jose police to shoot a man under unusual circumstances is $275,000 per bullet, according to a lawsuit settlement between the city and a Halloween drunk. Of course, taking a bullet might not be worth it. Javier Gonzales-Guerrero took 20.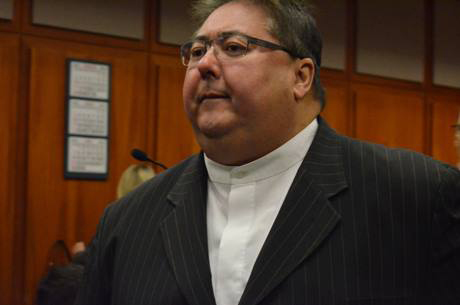 George Shirakawa will have new charges against him heard in court Wednesday. (File photo)
A judge ruled Friday that charges against George Shirakawa Jr. for his alleged involvement in a 2010 political mail fraud scandal should not be thrown out as part of a plea deal the disgraced former county supervisor agreed to earlier this year. The ruling was a victory for prosecutors, whose efforts to put Shirakawa behind bars had stalled in recent months. "We think justice was done," said prosecutor Karyn Sinunu-Towery. "It was fair."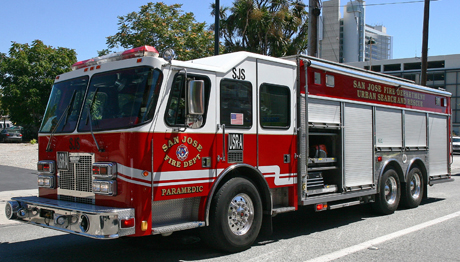 The San Jose Fire Department has taken an either/or approach to fire safety requirements for high-rise buildings.
For the last several months, a fight with multi-million dollar implications has quietly been waged over fire safety requirements in San Jose's tallest buildings. The clash—featuring a tangled array of alliances between elected officials, developers, lobbyists, a monopolistic breathing device manufacturer, a union spurned and an ambivalent fire department—will come to a head Thursday afternoon, when the Public Safety, Finance & Strategic Support Committee meets to discuss the city's tri-annual review of its fire and building codes.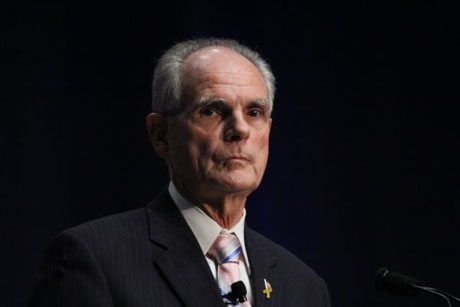 San Jose Mayor Chuck Reed says he expects the city to name a permanent police chief by the end of the year.
In his weekly call-in show Monday with KLIV 1590 executive director George Sampson, San Jose Mayor Chuck Reed pulled back the curtain a bit on the city's efforts to find a permanent police chief. The question is whether or not City Manager Debra Figone—the person charged with suggesting who to hire—was ready for that curtain call. Reed told Sampson he expects the city to officially name a permanent police chief by the end of this year. But, according to the city manager's office, the search to name a long-term police chief has not been active in roughly eight months.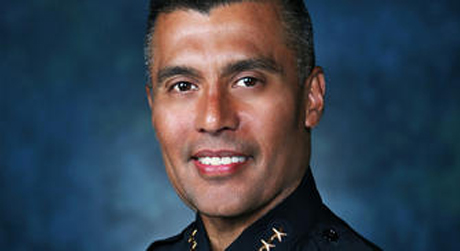 Larry Esquivel, San Jose's acting police chief, has waded into a war of words between City Hall and the police union.
Breaking up is hard to do. Breaking up a fight between the San Jose police union and City Hall could be damn near impossible. In what appeared to be an effort to mend fences and remind people who's the boss, Acting Police Chief Larry Esquivel recently sent an email this week to his command staff—roughly 50 deputy police chiefs, lieutenants and captains—scolding them for signing on to a letter critical of the city recent actions involving labor negotiations.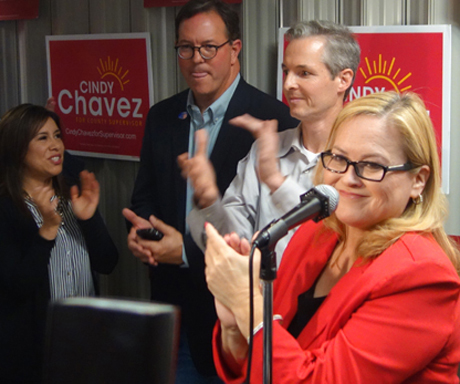 County Supervisor Cindy Chavez leads a round of applause after her victory on election night. (Photo by San Jose Inside)
The South Bay Labor Council spent almost a quarter-million dollars supporting Cindy Chavez' successful run for a county supervisor seat, according to forms filed last month with the Registrar of Voters. The details of the labor organization's staggering campaign fundraising and spending have not been made public until now. Taking into respect money spent by the Chavez campaign and other groups supporting her, it appears more than $750,000 was spent getting her into office. While few candidates can pull together a coalition of support like Chavez, the coordination between her campaign and outside groups raises some serious questions for the Fair Political Practices Commission.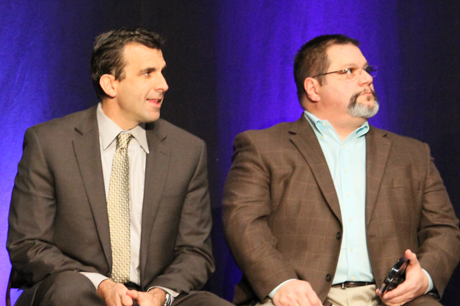 San Jose councilmembers Sam Liccardo, left, and Pete Constant will both run for mayor of San Jose in next year's election.
Pete Constant became the second San Jose councilmember to file forms that he intends to run for mayor of San Jose in 2014, joining Vice Mayor Madison Nguyen, who announced her intentions in December of last year. Downtown Councilman Sam Liccardo is also expected to file forms today.

William McDonald leaves the San Jose Fire Department this week to take over the fire and ambulance services in Las Vegas. (Graphic by Kara Brown)
A funny thing happened after Willie McDonald announced in a June 10 email to San Jose Fire Department staff that he was staying on as fire chief. He decided to send another email, only in this message, dated June 13, McDonald thanked everyone for their hard work and abruptly informed them he was leaving for Las Vegas, where he would oversee Clark County's fire and ambulance services. So, why would a fire chief leave for a job expected to pay him less and demand more? And what would make him change his mind?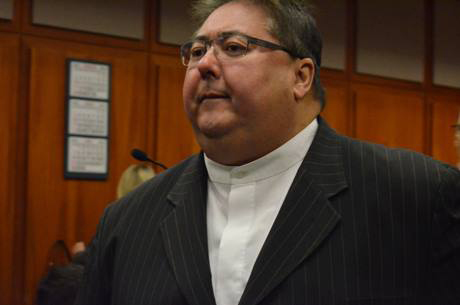 Disgraced former county Supervisor George Shirakawa Jr. received assistance from developer John Vidovich to pay his legal bills.
George Shirakawa Jr. once counted on Santa Clara County taxpayers and campaign contributors to be his benefactors, as he spent public money and campaign funds on luxury rental cars, gambling junkets, vacations and lavish dinners for staff and political allies. Now, it seems, high-profile developer John Vidovich has assumed the role of financier.
Disclaimer: All views expressed on this site are solely the opinion of the individual writer.
Comment Policy: Please read our comment policy before posting.
© 2013 Virtual Valley Inc.