Josh Koehn


Bill Maher put his money where his mouth is last week in San Jose when he announced a $1 million personal donation to President Obama's Super PAC to help defeat Republicans in November's election. (Photo by Steve Jennings)
As conservatives and religious groups battle President Obama on his healthcare plan, and Rush Limbaugh continues to call a Georgetown law student a "slut" and "prostitute" because of her advocacy for access to birth control, local leaders are speaking out against what they see as a conservative, religious-based attack on women's health.
In an attempt to box in Mayor Chuck Reed on his worst-case scenario of the city's pension crisis, a complaint was filed with the SEC on Monday on behalf of three unions. The complaint claims Reed didn't disclose pertinent information on the pension crisis in forms filed with the SEC and misled investors who helped the city issue $435 million in bonds last year.

Bill Chew says he will run for the District 6 City Council seat against incumbent Pierluigi Oliverio and fellow challenger Steve Kline. (Photo by mrjoro via Flickr)
Today is President's Day, which means no one is working at City Hall. And because the national holiday falls on a Monday, as usual, this means the City Council won't be meeting until next week. After taking a quick look at the committee agendas, it doesn't seem like much of anything important will happen this week. But there was one item about a newcomer to the District 6 City Council race that garnered some attention.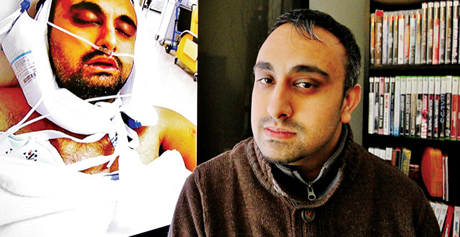 Atul Lall, severely beaten days before last Thanksgiving, says police missed key evidence in their investigation and that police blamed the mayor for the department's slow response time. (Photo by Chip Scheuer)
In his outstretched palm, Atul Lall holds a molar, a wisdom tooth and four fragments of teeth that broke free when a tequila bottle encountered his jaw. Three days before last Thanksgiving, the 32-year-old San Jose native was driving away from the Lucky's grocery store on South White Road in east San Jose. As he pulled his car out of the lot, Lall says that three men, without apparent reason, ripped him from the driver's seat and beat him while dousing him with liquor. They called him a terrorist. Almost three months since the incident, the second-to-last of San Jose's 32 hate crimes reported last year has sparked two separate police investigations. The first continues to search for the three men suspected of beating Lall. The other, sources confirmed, is being conducted by Internal Affairs, the police department's watchdog, which is looking into claims that investigators bungled the case and blamed the city's budget problems for their inability to find the culprits.
If recommendations from the Rules and Open Government Committee are accepted, the City Council will repeal its medical marijuana ordinance at Tuesday's meeting. If not, the council will prepare the matter to go before voters on June 5. Other matters include an audit of Team San Jose and a list of the city's top priorities for the fiscal year.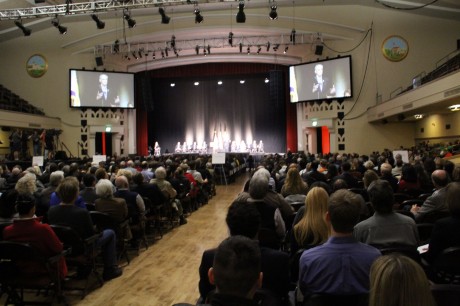 Sounding an optimistic note that 2012 would be a year of "hope, optimism and recovery," San Jose Mayor Chuck Reed delivered his State of the City address at the San Jose Civic Auditorium Thursday night. Hours after being pummeled in the media over an actuary's claim of inflated pension projections, Reed sounded confident and statesmanlike, saying that he wanted " to thank the leaders of our employee unions who have remained engaged and stayed at the table for many hours, days and months of difficult discussions."
The $250 million question: Did Mayor Chuck Reed and other city officials knowingly lie about the worst-case scenario for San Jose's pension crisis? An ethics complaint that included almost 800 city employee signatures was turned into the Elections Commission Thursday. The complaint, filed on the heels of an NBC Bay Area report, states that Reed, Director of Retirement Services Russell Crosby and former city actuary Michale Moehle knowingly used false information to bolster the mayor's push to declare a fiscal emergency, which may have also had an adverse effect on pension reform negotiations. In an interview Thursday, Mayor Reed defended the worst-case scenario projection.
The list many public employees dread every year—annual salaries—posted to the city's website. No one came close to matching last year's top earner, retired police chief Rob Davis, but there were some interesting numbers pertaining to high-profile executives and their subordinates.
The City Council's agenda has few items to discuss Tuesday, but there is an item pertaining to an annual Greek flag raising ceremony, which could always spiral out of control. Other issues on the agenda include a labor negotiations update, an application for strategic growth grants and the likely approval of streamlining the process to sell the city's surplus real estate properties.
Don't expect to see San Jose's Chuck Reed join the growing list of mayors who have pledged their support to the Freedom to Marry campaign. In an interview with San Jose Inside last week, the mayor said he supports civil unions and domestic partnerships, but he draws the line at marriage. San Jose is the largest city in the country not to have its mayor supporting Freedom to Marry.
Disclaimer: All views expressed on this site are solely the opinion of the individual writer.
Comment Policy: Please read our comment policy before posting.
© 2013 Virtual Valley Inc.