Campos Craigslist Ad Goes Personal
on Sunday, January 29, 2012
"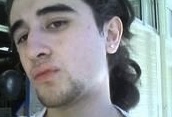 Anthony Macias


State Assemblymember Nora Campos (D–San Jose) probably doesn't need to worry all that much about Anthony Macias, a 21-year-old college student at Chico State who wants to run against her. In a recent Craigslist post, he excoriates the former San Jose City councilwoman for supporting bills that would allow "girls as young as 12 to be swept away to a clinic" for STD vaccinations and "requires that public schools teach homosexuality to children as early as kindergarten." Both of these allegations aren't true, but Macias claims Campos is just "too extreme for San Jose!" What Macias didn't say in his post is that he's a Log Cabin Republican who is an academic senator for his school's Gay-Straight Alliance. In his many online profiles, some more provocative than others, Macias takes a variety of conservative stances in posts that were banned on Yahoo forums—at times calling himself "No Homo *RON PAUL 2012*"—and even vents frustration by asking, "Why does the Jew-run media ignore Ron Paul?" When Fly asked Macias for his views on religion in the media, he stopped responding to emails. We'll let you know if we run into Dean Singleton or the Hearsts at a Bar Mitzvah, okay Tony?
Click Here to Read the Craigslist Ad Attacking Nora Campos.
Don't forget to tip! Send emails to .(JavaScript must be enabled to view this email address).
Post a Comment
Mission Statement: This site is designed to encourage political debate, discussion and change in our city, started by people who value San Jose and are interested in her future and in this valley's place in the state and nation.
Disclaimer: All views expressed on this site are solely the opinion of the individual writer.
Comment Policy: Please read our comment policy before posting.
© 2013 San Jose Inside. All rights reserved. Contact us