City's Pot Club Program Almost Finalized
on Wednesday, September 14, 2011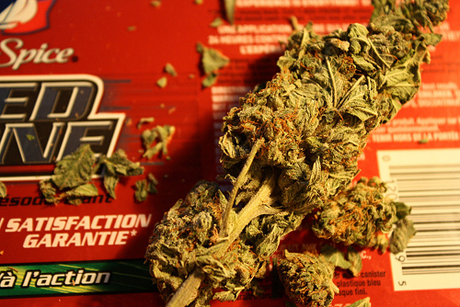 The city's first-ever medical marijuana regulatory program looks like it will be going into effect by the end of next month.
San Jose's City Council established guidelines Tuesday for the city's medical marijuana regulatory program.
As expected, the council stuck to many of its earlier ideas—a cap of 10 collectives, on-site cultivation of cannabis only and strict zoning regulations—and will move toward finalizing its decision at a Sept. 27 session. The city's medical marijuana program would reportedly go into effect a month later.
The only substantial requirement added Tuesday to the city's regulatory program was an amendment put forward by Councilmember Sam Liccardo that collectives include a physician or nurse as an official.
The manner in which the city will award permits, which some collective operators threatened Tuesday will lead to a ballot referendum or lawsuits, is still undecided as city staff looks at in-person or online registration options.
Estimates on how many collectives are in San Jose have varied, but most city officials say there are more than 100 and less than 150. Assuming the city's regulatory program goes into effect in November, the city will then begin steps to ensure collectives not included in the cap are no longer operational.
Post a Comment
Mission Statement: This site is designed to encourage political debate, discussion and change in our city, started by people who value San Jose and are interested in her future and in this valley's place in the state and nation.
Disclaimer: All views expressed on this site are solely the opinion of the individual writer.
Comment Policy: Please read our comment policy before posting.
© 2013 San Jose Inside. All rights reserved. Contact us