Dan Pulcrano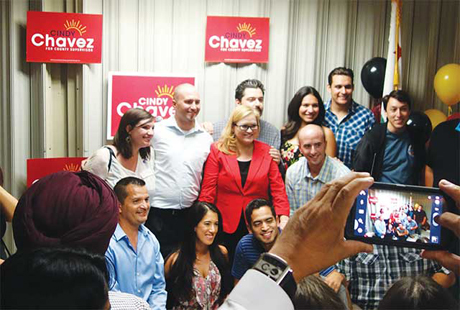 Cindy Chavez, center, poses for photos with supporters and volunteers after first poll results showed her in the lead for the county supervisorÕs election Tuesday.
In what may turn out to be one of the most expensive races ever for a local county office, Cindy Chavez has captured the District 2 Supervisor seat held by her disgraced former ally, George Shirakawa, Jr. The victory places the largest county government in the global home of leading edge technology—from Teslas to Google Glass—firmly in the hands of an old-fashioned political machine; a classic one that delivers votes, wins elections, rewards its followers and dispenses benefits. Over the next two years, the board will vote on billions of dollars in employee compensation contracts—the county spends $3 billion a year on salaries, benefits and pensions—for the members of the unions who returned the former San Jose city official to public office.
Jul 30, 2013, by Dan Pulcrano
Comments (3)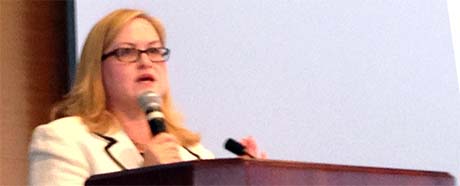 Cindy Chavez is running for George Shirakawa Jr.'s vacated District 2 Supervisor's seat in today's election.

Judge Arthur Weisbrodt asked about corruption, dishonesty and backroom deals in a candidate's debate two weeks ago. Oddly, he posed the question to Teresa Alvarado for not "taking on Cindy Chavez aggressively," rather than ask Chavez directly. Debates with timed answers are too superficial to probe questions about complex financial relationships. So with one newspaper with its head in the sand, the other unable to get answers and an election opponent who avoided confrontation, the public has remained in the dark. Here are just a few of the questions that should have been asked.


The owners of the Baltimore Terrapins, pictured here, sued Major League Baseball for violating the Clayton Antitrust Act and won, but the Supreme Court overturned the ruling, saying baseball games were "purely state affairs."
It's nothing short of bizarre that our national pastime, which ostensibly embodies the all-American values of competition and fair play, remains the only business exempt from U.S. monopoly laws. That a single recreational activity deserves such special treatment—absent any economic reason except greed or convenience—should offend our sense of decency. Who gave a Kremlin in Milwaukee the power to decide whether San Jose could build a stadium with its own money for a baseball team?
Apr 10, 2013, by Dan Pulcrano
Comments (26)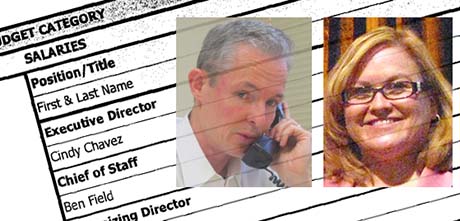 The county gave hundreds of thousands of dollars to Working Partnerships USA, including more than $200,000 to expand anti-smoking ordinances and encourage union workers to take walks, eat vegetables and drink fruit juice. Much of the money went to pay salaries of union-allied political activists like Cindy Chavez and Ben Field, who were buying campaign volunteers pizza, pupusas and Subway sandwiches.
Mar 13, 2013, by Dan Pulcrano
Comments (33)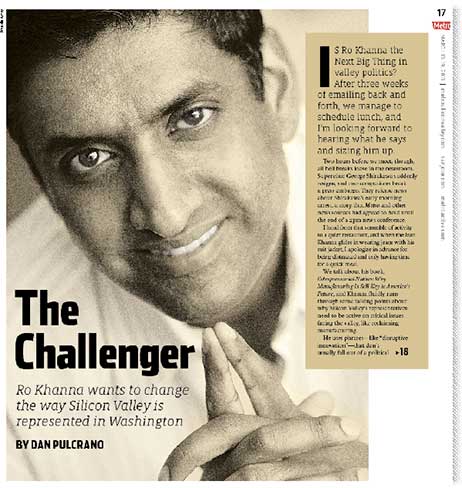 Ro Khanna is profiled in this week's issue of Metro Silicon Valley.
Is Ro Khanna the Next Big Thing in valley politics? The 36-year-old Yale-educated Wilson Sonsini lawyer now sits on one of the Bay Area's largest political war chests. Khanna won't say definitively whether he'll run for Mike Honda's congressional seat — only that he's "considering where I can best serve and make an impact." He doesn't discourage speculation either and keeps a busy schedule meeting with people who could help him with a run. Khanna admits his interest in Honda's seat is "not a secret,"
Mar 09, 2013, by Dan Pulcrano
Comments (1)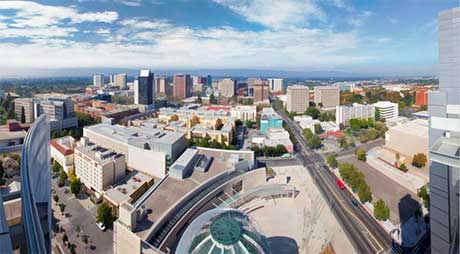 San Jose skyline by Peter S. Carter

This amazing composite skyline photograph of San Jose was created by Peter S. Carter, who died Wednesday night at the age of 70. A memorial service will be held for him at Santa Clara University's Mission Church on April 6 at 11am. Peter was a founding investor of the media group that operates San Jose Inside. Carter's work lives on in the header that comes up every time a sanjoseinside.com URL is displayed—more than 1 million times over the past 14 months.
Mar 07, 2013, by Dan Pulcrano
Comments (7)

Peter S. Carter (February 20, 1943-March 7, 2013)
Influential local photographer and advertising executive Peter S. Carter died last night after a fall on the stairs of his Victorian home. A gifted strategist, he advised valley political and business leaders and operated a successful advertising agency for many years, reinventing himself as a photographer of social events as the industry changed.
Mar 06, 2013, by Dan Pulcrano
Comments (11)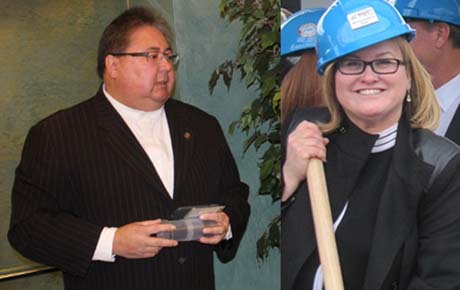 George Shirakawa, left, and his #1 backer, Cindy Chavez.

A political actor cannot go on a two-decade graft spree without an army of enablers. What we have here is a sophisticated political machine that pumps money through multiple sectors to support its own—and a coalition of economically interconnected special interests. The Machine tolerates and may even prefer personal weaknesses in a public office holder if the votes are reliable. This time, one individual got caught. Who else knew of, supported or benefited from his activities?


Coyote Highlands. Source: Google Maps

As communities around California tighten guidelines for ridgeline construction, local environmentalists appear ready to roll over for a large hillside development in unincorporated San Martin, south of San Jose. Not only are the tree huggers and bird lovers unwilling to mount an effort stop the hillside carve-up, a letter this morning suggests they are ready to throw in the towel if just four home sites are dropped from the subdivision plan. The 567-acre Coyote Highlands project goes before the County Planning Commission at its 1:30 p.m. meeting today. The proposed subdivision would add 25 homes to an area that is considered historically significant and environmentally sensitive, prone to such natural hazards as earthquakes and landslides. The properties contain watersheds and wetlands, and the new homes will be able to be seen from the valley floor. There's been almost no public discussion of the Coyote Highlands plan by San Martin developer Collier Buffington.
Aug 30, 2012, by Dan Pulcrano
Comments (8)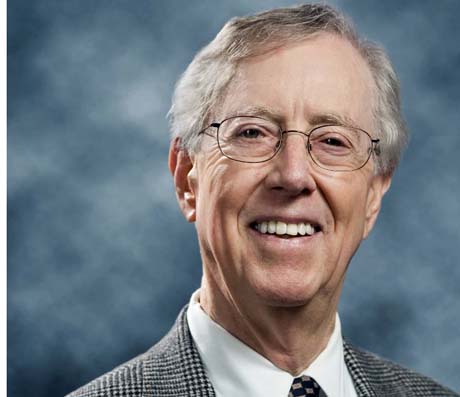 We're sad to announce that Leigh Weimers has passed away at the age of 76. Warm and easygoing, Leigh was a much beloved figure in San Jose who wrote a column for the San Jose Mercury News for 47 years. Leigh went into the hospital a month ago for congestive heart failure and was scheduled for heart surgery this week.
About the Author
Dan Pulcrano founded Metro Newspapers 25 years ago, and serves as its executive editor. He is the founder and CEO of Boulevards New Media, Inc..
Disclaimer: All views expressed on this site are solely the opinion of the individual writer.
Comment Policy: Please read our comment policy before posting.
© 2013 Virtual Valley Inc.