Silicon Valley Newsroom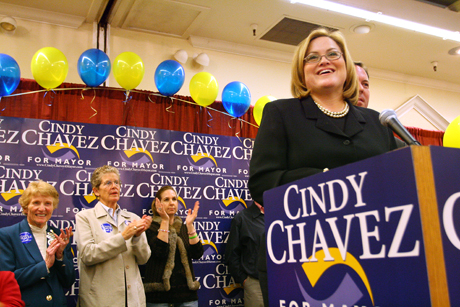 Cindy Chavez took over the nonprofit organization Working Partnerships USA full time at the end of 2012.
Working Partnerships USA, the labor-aligned nonprofit headed by former San Jose vice mayor Cindy Chavez, yesterday released its most recent Internal Revenue Service Form 990, after eight days of refusing requests to view the document. A review of the organization's filings over the years found spending increases during key elections despite IRS restrictions on political activities by charities. In total, the nonprofit has raised and spent more than $25 million since 1998.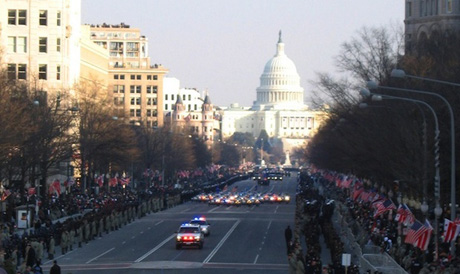 The streets of Washington D.C. are lined with thousands of people for the Inauguration Day parade. (Photo by sapphireblue, via Flickr)
Washignton D.C. came to a halt today, but not because of the usual partisan gridlock. Along with almost every government worker in the nation getting the day off for the Martin Luther King, Jr. holiday, President Barack Obama was also confirmed for his second term in the Oval Office. Enjoy the rest of the holiday and we'll return Tuesday.—Editor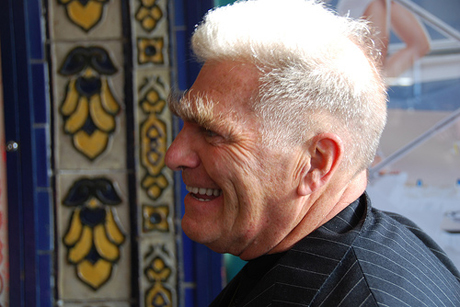 George Gund III is credited with bringing the Sharks hockey team to San Jose. He passed away with his family beside him Tuesday at the age of 75.
George Gund III, the original and long-time owner of the San Jose Sharks, passed away Tuesday morning at the age of 75. Gund, who died of cancer, passed away peacefully with his wife, Iara, son George IV, brother Gordon and his wife, Lulie, at his side.
Larry Esquivel will take over the role of San Jose's chief of police starting later this week. City Manager Debra Figone sent out a memo late Monday afternoon announcing the decision.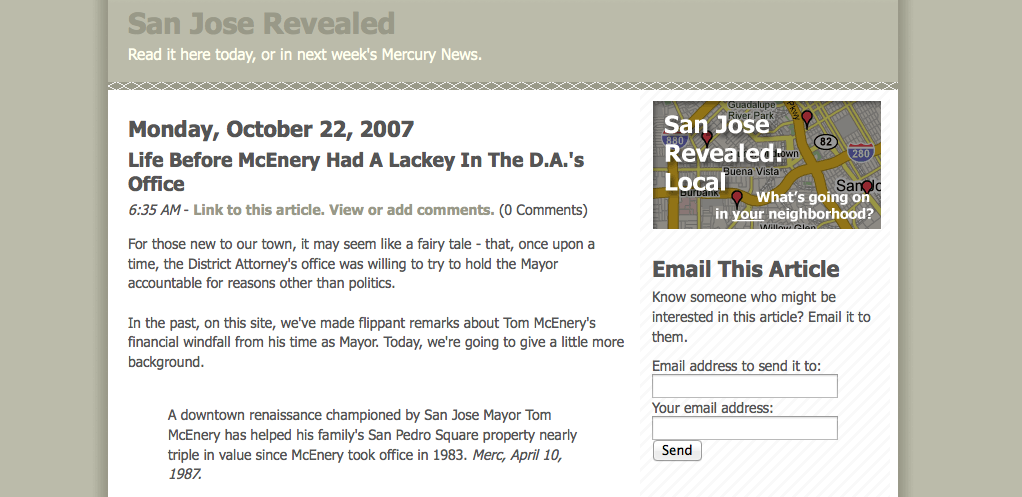 San Jose Inside today purchased the abandoned domain of the shuttered political blog San Jose Revealed. Internet users browsing to sanjoserevealed.com will now be directed to the San Jose Inside article revealing that the anonymous hit site was operated by former South Bay Labor Council political director Philip Bump.
Paul Teilh, the longest-serving judge in the history of Santa Clara County Superior Court, passed away Wednesday at his home. He was 96.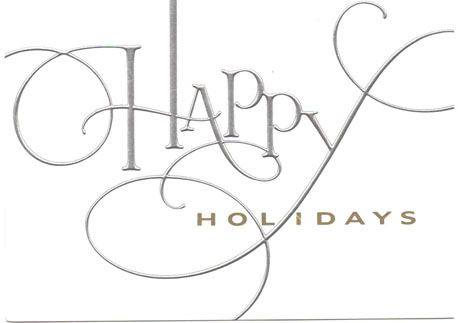 A Happy Holidays to you and yours. Check back later this week for Year in Review items and issues to keep an eye on for 2013.—Editor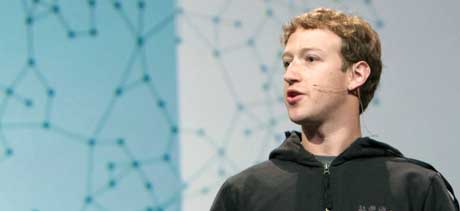 Facebook CEO Mark Zuckerberg

Mark Zuckerberg donated 18 million shares of Facebook stock on Tuesday to the Silicon Valley Community Foundation. The gift is worth half a billion dollars and is Zuckerberg's largest to date. The donation may be the largest ever by a Silicon Valley donor to a local charity. Silicon Valley billionaires are known for giving money outside of the area — or not at all.
In its last meeting of 2012, the City Council on Tuesday will discuss issues varying from lease agreements and property sales to pay increases for the independent police auditor and council/board appointments for 2013.
City Clerk Dennis Hawkins bids San Jose adieu in less than three weeks. According to a press release sent out by Mayor Chuck Reed's office, Hawkins informed the City Council on Tuesday that his final day will be Dec. 15, after which he will take a position with Santa Clara County. Hawkins will join the county as as administrative services manager for the county counsel, the release states.
Disclaimer: All views expressed on this site are solely the opinion of the individual writer.
Comment Policy: Please read our comment policy before posting.
© 2013 Virtual Valley Inc.