Silicon Valley Newsroom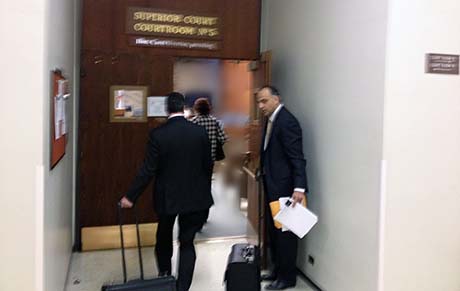 Health Foundation attorney Ash Pirayou opens the door for Metro counsel Judy Alexander and County Counsel Donald Larkin. The courtroom has been blurred to comply with Superior Court photography rules.
Metro and San Jose Inside scored a legal victory Friday with Judge Carol Overton's ruling that the County of Santa Clara must release documents on the political activities of the nonprofit Santa Clara Family Health Foundation. The documents, handed over to Metro on Friday, shed new light on how a recent ballot initiative was passed, and how the South Bay Labor Council interacts with local nonprofits to advance its agenda.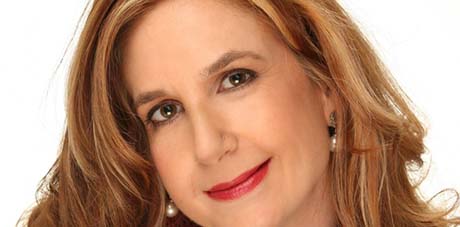 Former South Bay Labor Council head Amy B. Dean

Former South Bay Labor Council head Amy Dean has sent out a national appeal to labor supporters, asking for financial support for supervisor candidate Cindy Chavez, according to an email forwarded to San Jose Inside. Dean, who formed Working Partnerships USA and mentored Chavez before moving to Chicago, writes that "The people of Santa Clara County need Cindy to have their back," and asks recipients to "like" Chavez's Facebook page if they can't donate money.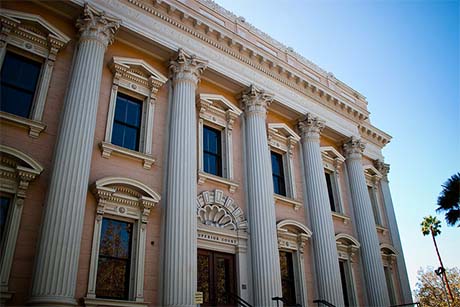 Santa Clara County Superior Court by HarshLight/Creative Commons.
UPDATE: A ruling is expected by 5pm Friday. Check back for a breakdown of Thursday's court proceedings and the judge's decision.—Editor
The Santa Clara Family Health Foundation has sued the County of Santa Clara to stop it from releasing documents about its financial transactions. The documents were requested by Metro Newspapers 30 days ago under the California Public Records Act. The foundation's request for a temporary restraining order goes to court this morning.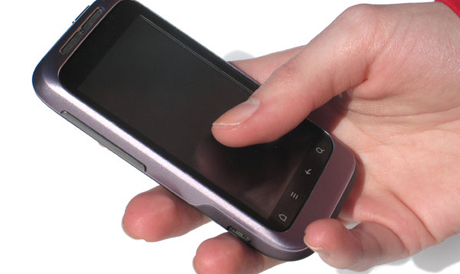 The City Council is appealing a judge's ruling that business communications made by all city of San Jose employees on their personal email and phones are subject to records requests.
Three years ago, San Jose adopted a policy that allows for the disclosure of elected officials' text messages and emails regarding city business when sent from personal devices. However, this week City Council voted unanimously in closed session to appeal a judge's ruling that would make the policy apply to all city employees.
Nonprofit law specialist David A. Levitt of the San Francisco-based Adler and Colvin law firm writes on behalf of Working Partnerships USA behalf that "no director financial interest was involved" when Cindy Chavez voted on budgets at the Santa Clara Family Health Foundation that funded contracts to her employers because "Ms. Chavez's compensation is not contingent on Working Partnerships receiving Foundation funding …Working Partnerships had sufficient resources to cover Ms. Chavez's compensation, even if it had not received any funds from the Foundation."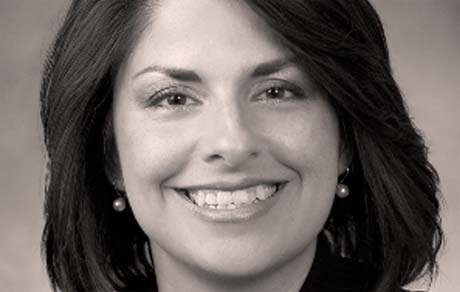 County supervisor candidate Teresa Alvarado proposes reform agenda.
District 2 county supervisor candidate Teresa Alvarado kicked off her campaign Wednesday. Alvarado is the first to announce a government reform agenda which includes a county sunshine ordinance, public posting of officials' calendars, 10-day public notice on items coming before the Board of Supervisors, evening board meetings and a fully-funded Government Integrity Unit at the District Attorney's office. There are five other candidates in the race. Three have websites up, but none have posted a platform yet.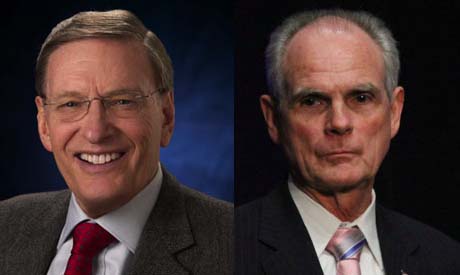 Commissioner Bud Selig and Mayor Chuck Reed
Mayor Chuck Reed has sent a blunt letter to Major League Baseball Commissioner Bud Selig asking for a conversation regarding a prospective A's move to San Jose. The letter expresses frustration with the years of delays, reveals that there is not currently direct high level communication between the city and Major League Baseball and mentions the "L" word: litigation.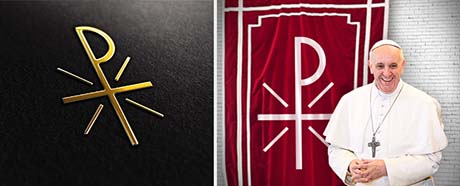 Artist's concept of a proposed new brand.
San Jose-based branding firm Liquid Agency has been tapped to update the Vatican's marketing strategy. Rome officials are looking to the Silicon Valley agency to provide a contemporary and technology-friendly identity for the Church's global outreach efforts. The papal rebranding will replace the current identity, which has been used since 1929, when Pope Pius IX signed the Lateran Treaty, creating the newly independent Vatican City. Liquid, located in downtown San Jose's SoFA district, is expected to produce a more iconic, streamlined look that will better enable the Church to hold its own against competing theologies.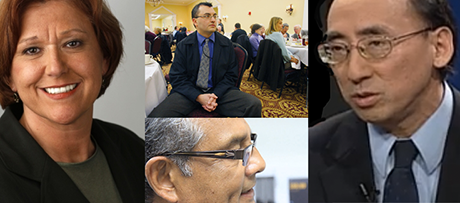 Clockwise from left: Carole Leigh Hutton, Pancho Guevara, Richard Konda, Reymundo Espinoza.
On March 24, Metro/San Jose Inside reported that Santa Clara Family Health Foundation (SCFHF) executive board member and officer Cindy Chavez participated in a board decision to provide $250,000 in funding to the Yes on A committee, on which she and Kathleen King—CEO of SCFHF—constituted a majority of the three-member committee. The committee subsequently turned over a large portion of the funds to the South Bay Labor Council Issues PAC and Democratic Central Committee's PAC. Because of Chavez's obvious conflicts of interest—she headed up the SBLC at the time—and the importance of a countywide sales tax increase, which will be paid by all residents, Metro/San Jose Inside felt this was a matter of public interest.
On Friday, nine nonprofit executives wrote a letter to express their thoughts on recent articles. They worry that investigative reporting could make nonprofits "the target of unfounded accusations and public reproach." Because we feel this is a useful debate to have, and because we want to give differing points of view the proper attention they deserve, we are running below the letter in full, in addition to its appearance in the comments section where it was submitted. —Editor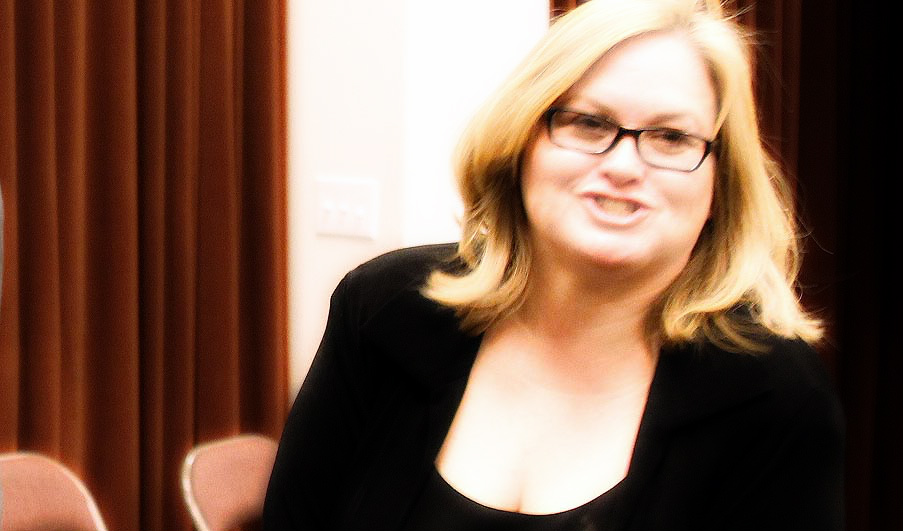 Cindy Chavez voted on budgets that had large earmarks for her employers: Working Partnerships USA and the South Bay Labor Council.
While on its executive committee, prospective county supervisor candidate Cindy Chavez helped move hundreds of thousands of dollars out of a local health nonprofit, according to copies of board minutes obtained by San Jose Inside. At a pivotal meeting last June, Chavez voted to approve a budget that included a line item in which one of her employers, Working Partnerships USA, had a financial interest—and to fund a political campaign that was largely run by her other employer, the South Bay Labor Council. The two transactions totaled $400,000, more than a quarter of the Santa Clara Family Health Foundation's budget.
Disclaimer: All views expressed on this site are solely the opinion of the individual writer.
Comment Policy: Please read our comment policy before posting.
© 2013 Virtual Valley Inc.