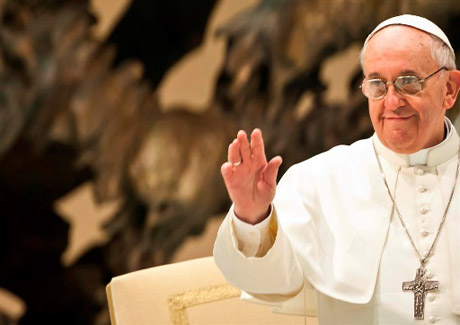 Pope Francis has taken an unusually open approach to many issues, but income inequality has been a consistent focus of his. (Photo by Christus Vincit, via Flickr)
Pope Francis urged politicians last week's in his apostolic exhortation (official papal message) to guarantee all citizens "dignified work, education and healthcare." As a spiritual man, educated in high school by Jesuits, I was struck by the Pope's pointed criticism of economic inequality.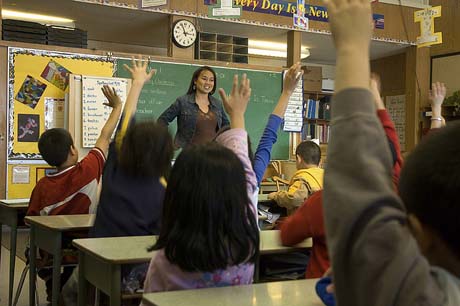 County Board of Education trustee Joseph Di Salvo says it's the time of the season to give thanks to teachers and local education leaders for their hard work. (Photo by audiolucistore, via Flickr)
As I have written on a multiple occasions, public education is the most critical civil rights issue of our day. And since it's that time of the season, I wish to give thanks to those who are making a measurable difference in education results, today and into the future.


The new testing method in California's public schools, called "Smarter Balanced," will begin in Spring 2014.
I have been so preoccupied with writing columns on the local war between charter and traditional public schools that I have unwittingly neglected another contentious public battle. The standards for testing in California's public schools are changing, and the looming fight could be as partisan and ugly as the roll out of the Affordable Care Act.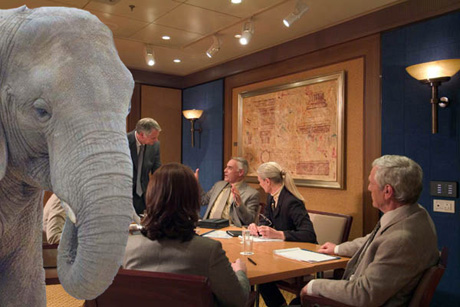 It's a touchy subject, but county Board of Education trustee Joseph Di Salvo says it's time local districts and charter schools looked at restructuring teacher contracts so only the best and the brightest are retained. (Image via http://www.sustainabilityadvantage.com)
An elephant in the room when discussing publicly-funded charters vs. traditional public schools is collective bargaining—union vs. non-union. I think it is time we face the issue head-on and begin a charter-by-charter, district-by-district conversation. One way to achieve this goal is to experiment with "thin" contracts that forego tenure and seniority-based layoffs, and provide opportunities for performance pay based on results—not just results from state tests.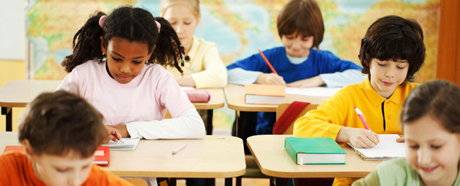 Kids can benefit when traditional public schools and charter schools work together, Board of Education trustee Joseph DiSalvo argues.
Two events I attended this week provide some optimism about traditional public and charter schools' ability to coexist. Stories of eliminating inequality in public education are playing out in real time all over the valley. We should stand proud of how the region is rising up to form powerful coalitions to lobby elected officials and public leaders.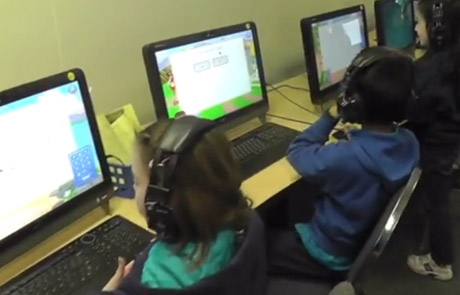 Students at Gilroy Prep, a Navigator charter school, are scoring high on the annual performance index (API).
Last week's column was meant to highlight the struggle many of us on the Board of Education are having with approving or denying a particular charter. Should we err on the side of complying with state law or give more credence to social justice issues, relative to equity and excellence for every child. Certainly the adherence to state law is a solemn part of the oath we took when sworn into elected office.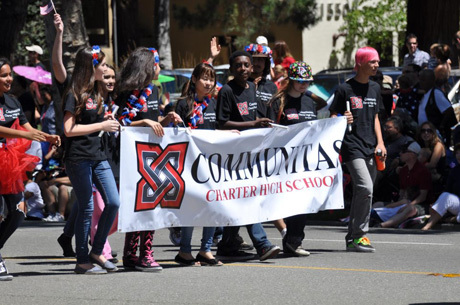 Some students who transferred from Communitas Charter High School to the Campbell Union High School District may still be able to receive credit for their work.
The Santa Clara County Office of Education hosted a special meeting Saturday for a charter school study workshop. Approximately, 50 community leaders, elected school board members and parents participated in a discussion on the role of charters and traditional public schools in meeting student academic needs. Even though all those who spoke appeared to have the right intentions, eliminating the achievement gap is a divisive issue.


Eight students who transferred from the now-defunct Communitas Charter School lost credit for coursework after transferring to Campbell Union High School District.
Competition between schools, whether charter or traditional public, should never use students as pawns. Unfortunately, eight students who attended Communitas Charter High School last year have greatly suffered by the continuing "war" between competing public entities.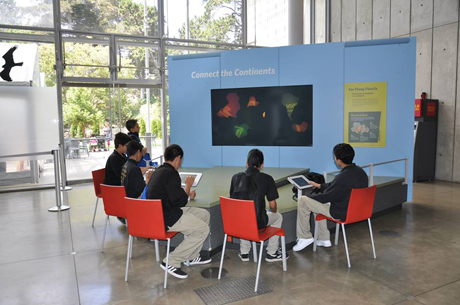 Students from Alpha: Blanca Alvarado Middle School take part in an interactive exhibit at the California Academy of Sciences. (Photo via Facebook)
On Wednesday, the county Board of Education will make a decision on the charter petition for Alpha: Blanca Alvarado Middle School 2. The vote will be difficult for me.

Cassidy Campbell, a 16-year-old high school student in Southern California, last week became the first known transgender youth to win her school's title of Homecoming Queen.
California schools lead the nation on one notable issue: protecting the civil rights of our children, especially LGBT youth. It's debatable if this is as important as student achievement, but the health and safety of LGBT youth is vital. The California legislature and Governor have led the way on this issue.
Disclaimer: All views expressed on this site are solely the opinion of the individual writer.
Comment Policy: Please read our comment policy before posting.
© 2013 Virtual Valley Inc.