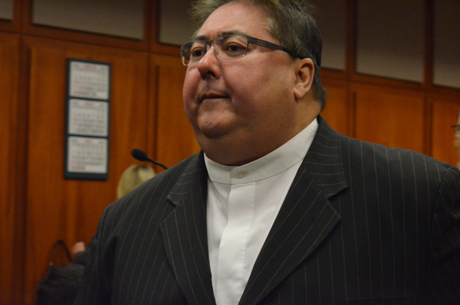 George Shirakawa Jr. pleaded guilty to misusing public funds and campaign contributions after using the money to fuel a gambling addiction.
A number of local elected officials have recently shown signs of unstable and unacceptable behavior in public life. All of these extreme actions indicate people dealing with mental-health related issues. That does not mean they are all mentally ill. Then again, the absence of a diagnosis is not the same as being "not sick."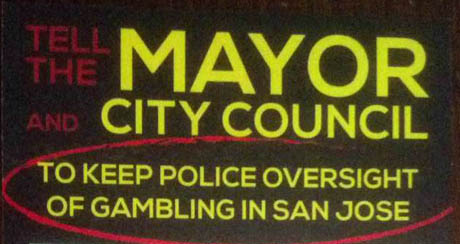 This is a cropped portion of a mailer recently sent to San Jose residents by a political action committee that has ties to a Sacramento lobbyist firm.
A Sacramento lobbying firm appears to be playing a game of snooker when it comes to misleading San Jose residents about crime and casinos. The "Consumer Alliance for a Strong Economy" has been scaring residents into believing the city wants to deregulate card club oversight through robocalls, provocative mailers and even a Mercury News op-ed.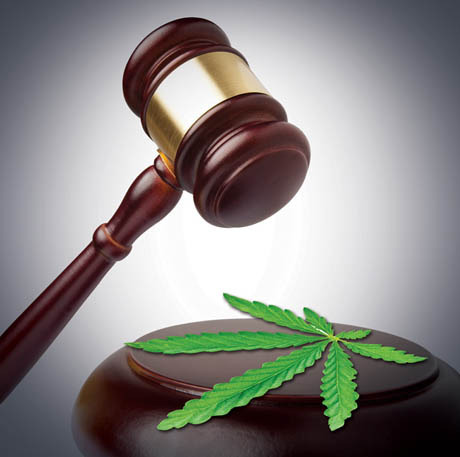 The California Supreme Court decided Monday to uphold a ruling that allows cities to ban medical marijuana collectives. (Image by Kara Brown)
Monday's state Supreme Court ruling that cities can choose to ban medical marijuana dispensaries counts as a setback—assuming setbacks can be measured by nothing lost, nothing gained. According to local medical marijuana collective operators and advocates, the court's unanimous decision did little more than uphold the status quo, after the city of Riverside's decision in 2009 to declare a moratorium and shutter 56 dispensaries. The ruling now upholds bans in about 200 other California cities, including local municipalities such as Palo Alto and Gilroy. But the same industry experts who dismiss the court's decision as inconsequential also see a silver lining.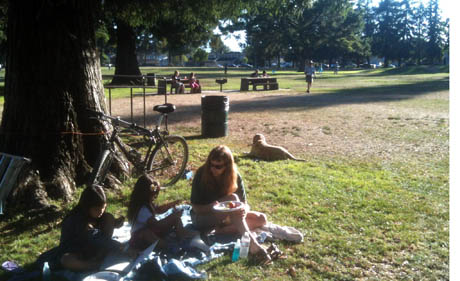 A family gathers for a picnic at Hamann Park during last year's National Night Out event.
Marijane Hamann Park is a spacious green expanse of 10.5 acres ensconced in a suburban enclave of San Jose that borders the city of Campbell. The park's amenities include a children's playground, a large green carpet of lawn, picnic tables and barbecues. But not too long ago, neighbors of Hamann Park had some tough choices to make to reclaim the park.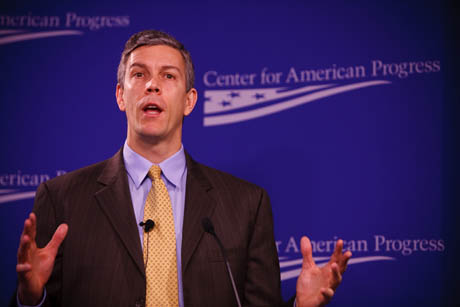 U.S. Secretary of Education Arne Duncan believes there is plenty of work to be done in fixing the teacher pipeline from universities to classrooms. (Photo by Ralph Alswang)
It is so difficult to get things done in Washington that one has to wonder why we wanted to get here in the first place, uttered a pensive U.S. Secretary of Education Arne Duncan last week. It was a tragically sad but candid comment about where we are in this fractured system of democratic government.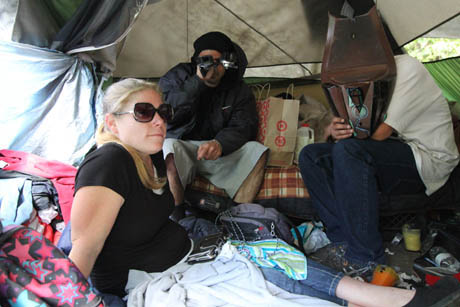 Homeless residents in San Jose sit in their tent, which was set up last summer along Guadalupe creek in downtown San Jose.
Of San Jose's 5,000 or so homeless residents, nearly 30 percent are chronically on the streets, according to city housing officials. Most of the chronically homeless suffer from mental illness, physical disability, addiction or some combination of the three. On Wednesday, the San Jose's Rules and Open Government Committee will discuss legislation that could address such problems.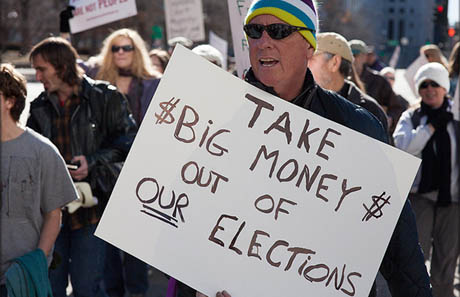 Lawmakers across the country are signing resolutions in opposition to the U.S. Supreme Court's decision in the Citizens United case. (Photo by ithnmsrtkn, via Flickr)
As lawmakers around the county urge Congress to create a constitutional amendment to overturn the controversial Citizens United decision, the City Council on Tuesday may vote in favor of supporting a resolution to overturn the landmark U.S. Supreme Court case. Other items on Tuesday's agenda include lawsuit settlements, a new contract for Microsoft software and state taxes.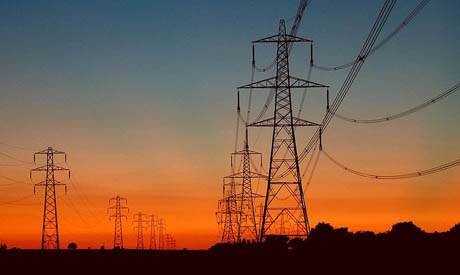 Investor owned utilities often receive criticism for putting profits above public safety and sustainability.
In my last column I noted that prominent Southern California physicians and solar energy companies have teamed up to fight Assemblyman Steve Bradford and powerful utility interests seeking to kill net metering—and cripple the solar market. This is a major step for the renewable energy movement, as an upstart industry challenges entrenched interests by saying what many have been afraid to say in the past: Investor owned utilities are bad for your health.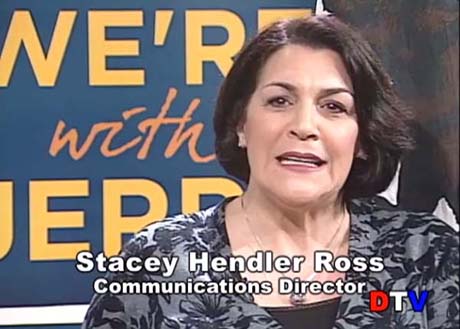 Stacey Hendler Ross attempted to have a local radio station kill an unflattering story about her former boss, Cindy Chavez.
Stacey Hendler Ross used to be KNTV's late night anchor, and later worked as a globetrotting KGO journalist, covering everything from the Columbine massacre to Princess Diana's funeral. But now her life is less exciting and she's on the other side of the First Amendment, plying her trade as the spin manager for the South Bay Labor Council. Apparently since she no longer has a captive TV audience—her March 2012 Democratic TV video got a whopping 131 views on YouTube in the past 13 months—she doesn't think others should be able to inform the public either. At least if it involves sullying the pristine reputation of former SBLC head Cindy Chavez, who's running for her good buddy George Shirakawa Jr.'s supervisor seat.
Unfunded retiree healthcare benefits threaten to take a $1.7 billion bite out of the Santa Clara County budget, a drastic uptick from the $425 million liability seen a decade ago. This and other matters will be on the Board of Supervisors agenda for a three-day budget workshop starting Tuesday next week.
Mission Statement: This site is designed to encourage political debate, discussion and change in our city, started by people who value San Jose and are interested in her future and in this valley's place in the state and nation.
Disclaimer: All views expressed on this site are solely the opinion of the individual writer.
Comment Policy: Please read our comment policy before posting.
© 2013 San Jose Inside. All rights reserved. Contact us