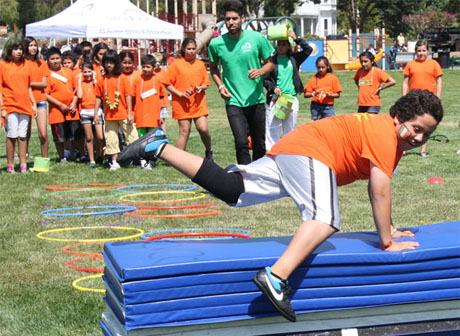 Children take part in the Junior Games, which is among several programs that provide fitness activities and education for at-risk youth through San Jose's Parks and Community Centers (Photo by Zak Mendez).
San Jose Parks Foundation's plan has always been to build a base of individual donors large enough to support a lean organization that leverages funding from other sources and directs those funds to programs and projects for our public parks and trails.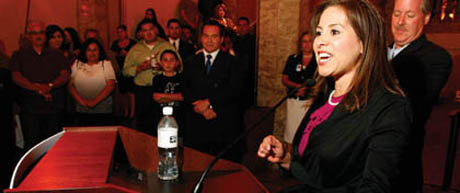 State Assemblymember Nora Campos received an email from Kathleen King, executive director of the Santa Clara Family Health Foundation, that appears to have broken state and IRS laws.
The Santa Clara Family Health Foundation was created to help raise money to pay for poor children's health insurance premiums. In recent years, however, the tax-exempt organization has also acted as a political entity, helping the South Bay Labor Council and Working Partnerships USA fund local tax measures through year-round planning and coordination. While there are some allowances for tax-exempt organizations to get involved in issue campaigns, nonprofits and public agencies cannot play a role in individual candidate campaigns. Kathleen King, executive director of the Health Foundation, has not always followed this rule.

This graphic rendering of the new San Francisco 49ers stadium in Santa Clara should be a reality next year.
Here it comes. The biggest, baddest sports spectacular in the United States of America. Super Bowl L—that is L as in roman numeral 50; and "L" as in "L"ove it—will be an unofficial national holiday. This is an extravaganza and event so special that it dwarfs all other sporting events. And to think it all started with one man's vision, a letter and a personal visit.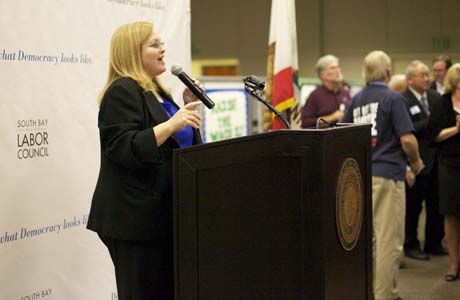 Cindy Chavez speaks to a crowd at the Labor Temple on election night last November.
County supervisor candidate and labor organizer Cindy Chavez has not always been the biggest fan of San Jose Inside and Metro's coverage of local politics. In fact, she was so perturbed by a report in March about the political activities of the Santa Clara Family Health Foundation, on which she was previously a board member, that she suggested a lawsuit.

A flyer with pictures of elected officials who in 2012 supported Measure A, the 1/8th cent county sales tax increase that will collect $500 million over 10 years.
Push polls are a common occurrence in campaign season. They are designed to leave voters with a more positive or negative reaction to topics and/or individuals after answering questions. Political consultant Rich Robinson recently wrote a column on San Jose Inside about his distate for the leading questions, which are often asked without proper context, he argued. Based on email records obtained through a court order last week, it can be said that Kathleen King, executive director of the Santa Clara Family Health Foundation, does not share this opinion about push polls.
A Menlo Park cop's fling with a prostitute prompted one local reporter to investigate confidential police arbitration cases across the Bay Area, including those in San Jose. The city's Rules and Open Government Committee seems ready to deny the reporter's second request for records, according to the agenda for Wednesday's meeting.


San Jose Unified School District was able to work out a deal with its teachers union.
Recalcitrant school boards and some teacher unions are at the core of a new education battle. A report in the Mercury News last week found that the Evergreen School District's teachers have been "working to rule"—which means only doing what's required according to contract, and nothing more—for several months. This type of posturing only hurts students. It also damages the perception of teachers, and will only encourage the continued growth of non-union charter schools. Courageous leaders on both sides have the power to prevent this type of action, or a threatened strike vote by teachers. In order to restore the trust, board members need to take action to form a settlement.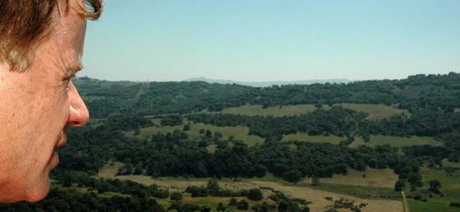 Board of Supervisors President Ken Yeager sent a letter to Mayor Chuck Reed and the San Jose City Council in February requesting for a continued partnership in supporting the Children's Health Initiative. But the letter didn't come from anyone in Yeager's office.
Kathleen King expressed concern earlier this year to Working Partnerships USA policy director Bob Brownstein that the city of San Jose would stop funding the Children's Health Initiative (CHI) after Measure A passed in the 2012 election. As executive director of the the Santa Clara Family Health Foundation, King realized this would have an adverse effect on the foundation's ability to continue operations. A plan was then set in motion to tap trusted elected officials.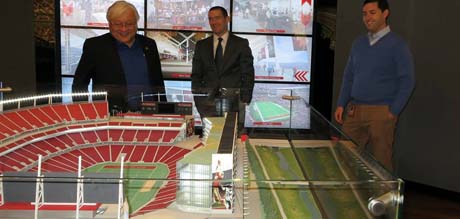 U.S. Congressman Mike Honda posted this picture with San francisco 49ers owner Jed York, far right, to his Facebook page Tuesday, after it was announced that the club will host the Super Bowl in 2016.
Local sports fans and businesses celebrated Tuesday's announcement that the San Francisco 49ers will host Super Bowl 2016 at their new stadium in Santa Clara. But not everyone has always been a supporter of the club.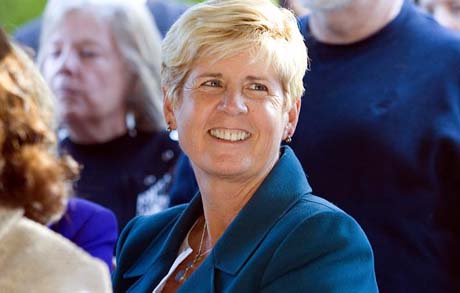 Email records show that Kathleen King, executive director of the Santa Clara Family Health Foundation, has focused her agency's efforts on coordinating political campaigns with county supervisor candidate Cindy Chavez at the expense of helping poor children.
A public agency created the Santa Clara Family Health Foundation more than a decade ago to fund the county's groundbreaking children's health care initiative, one that would guarantee that every child who needed a doctor's attention would be seen. For the past three years, however, low income kids' health insurance premiums have taken a backseat to personal ambition as Health Foundation officers ran for office, funded their $200k annual compensation packages and diverted money to pay for political consultants, mailings, public opinion polls, phone banks and ballot initiatives. All this transpired behind a shroud of secrecy that was lifted last week by Judge Carol Overton, who rejected SCFHF's hard-fought legal battle to keep its activities out of the public's view. Documents obtained as a result of last Friday's superior court ruling show clearly that the Health Foundation repeatedly broke state laws by using a public agency's funds and property to operate political campaigns in close coordination with local labor leaders.
Mission Statement: This site is designed to encourage political debate, discussion and change in our city, started by people who value San Jose and are interested in her future and in this valley's place in the state and nation.
Disclaimer: All views expressed on this site are solely the opinion of the individual writer.
Comment Policy: Please read our comment policy before posting.
© 2013 San Jose Inside. All rights reserved. Contact us