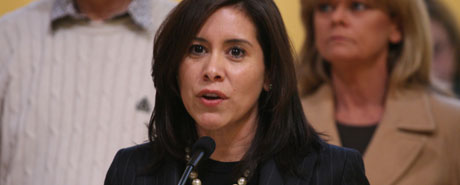 State Assemblywoman Nora Campos (D-San Jose) has crafted one of many bills in the California legislature that would allow allocate money from tax measures approved with a lower majority.
Should it be easier to impose new taxes? Or is it a recipe to tax fatigue, given the voting public's recent support for a water district parcel tax, county sales tax and Prop. 30 for school funding? This and other matters go before the Rules and Open Government Committee on Wednesday.


Teresa Alvarado, left, has a a broad coalition of supporters who have come together to defeat Cindy Chavez.
Cindy Chavez is a people-uniter. How else could one explain why so many incongruous political actors of varying stripes are singing Kumbaya as they work to defeat her in the county supervisor race to replace George Shirakawa Jr. Progressives and conservatives in Silicon Valley are teaming up to battle the Chavistas, and it's causing some friction for top opponent Teresa Alvarado as she stitches together a coalition.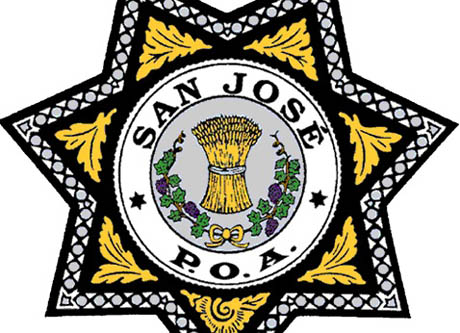 The San Jose Police Officers Association (POA) has moved forward with a new lawsuit against the city of San Jose for the latter's pension reform efforts through Measure B.
San Jose's police union filed a lawsuit challenging the city's authority to impose pension reform. The complaint was filed Monday, a little more than a week after Attorney General Kamala Harris agreed to let the Police Officers Association file for a judicial review.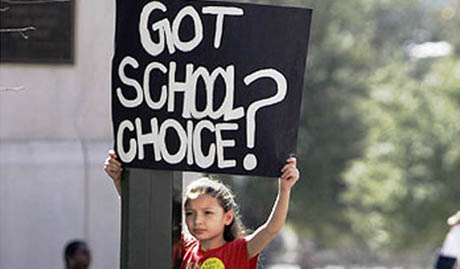 Drastic changes could be coming to California's public school education model, as more parents demand choices over the schools their children attend.
The school "choice" movement was originally embraced by the right side of the political aisle; today, for the most part, it is bipartisan. The public and California's teachers unions should carefully pay attention to what is transpiring in Alabama and other states. With one watershed election, all things and calculations can be thrown on their proverbial head.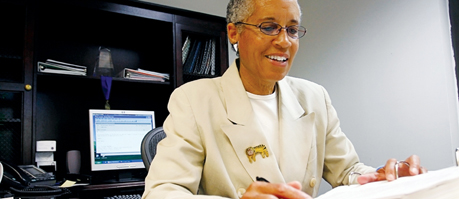 Independent Police Auditor LaDoris Cordell will present her annual report to the City Council on Tuesday.
Despite an uptick in crime and a top brass changing of the guard, fewer people logged complaints against the San Jose Police Department in 2012 compared to previous years. There was a 7-percent drop in citizen complaints last year, according to an annual report by the Independent Police Auditor's office, which is on the agenda for Tuesday's City Council meeting. Other items on the agenda include additional expenses for the Environmental Innovation Center project.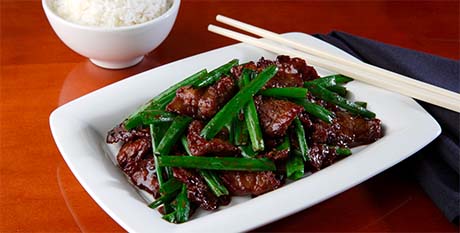 Where's the Mongolian Beef? P. F. Chang's again figures as a venue in the unfolding George Shirakawa Jr. saga. Photo courtesy P.F. Chang's China Bistro

County supervisor candidate Cindy Chavez has confirmed that she raised concerns about prosecuting George Shirakawa Jr. during a luncheon with Santa Clara County District Attorney Jeff Rosen at P.F. Chang's in January. Chavez described the encounter to the San Jose Mercury News as "very cordial, direct and honest conversation" rather an attempt to press the county's head prosecutor into leaving political ally Shirakawa in public office for another four years.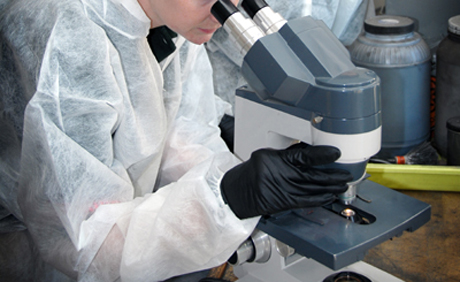 A fake lab report prepared by a San Jose police detective not only allowed an alleged rapist's case to be dismissed, but it will now also require a $150,000 settlement from the city if approved by the City Council.
A fake crime lab report that already cost the city of San Jose years of court battles and lost time will now take $150,000 to settle. San Jose will likely use cash from its liability claims reserve fund to pay off Michael Kerkeles, who in 2005 was accused of raping a mentally disabled woman with the cognitive capacity of an 8-year-old.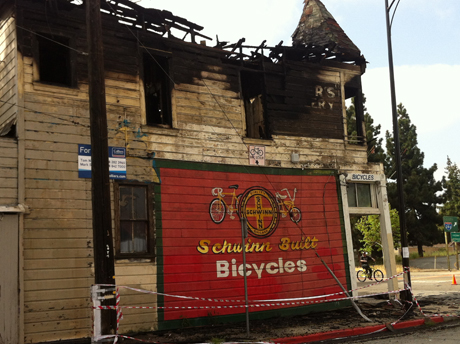 A fire gutted the historic Faber's Cyclery building in downtown San Jose on Thursday night.
Once known as the "mecca for vintage bike enthusiasts," the historic Faber's Cyclery building is no more. The 129-year-old building on South First Street was the site of a three-alarm fire Thursday night, leaving the structure with heavy damage and a slight lean to one side. One writer predicted this would happen almost five years ago to the day.
UPDATE: The city of San Jose came to an agreement on tier-2 retirement benefits with the POlice Officers Association on Thursday afternoon, avoiding Friday's arbitration hearing.
San Jose faces a $2.9 billion unfunded liability in pension and retiree healthcare costs. The figure is mind-boggling. The city still has to figure out how to afford those unfunded obligations. But that's another story for another time. On Friday morning, the public—for the first time—will have a chance to sit in on arbitration hearings that have been held previously behind closed doors, when the city negotiators sits across the table from San Jose's police union.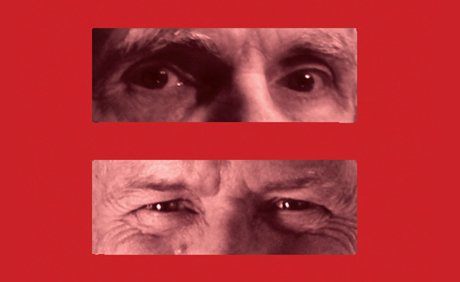 County Board of Supervisors President Ken Yeager declined to meet with his former council colleague, San Jose Mayor Chuck Reed, due to the latter's opposition to same-sex marriage.
Ever since Chuck Reed was elected mayor of San Jose in 2006, he has held quarterly meetings with the president of the Santa Clara County Board of Supervisors. The goal of these meetings is to allow city and county officials to discuss legal disputes without lawyers present. But that all changed last week, when current Board president Ken Yeager snubbed Reed's request for a meeting.
Mission Statement: This site is designed to encourage political debate, discussion and change in our city, started by people who value San Jose and are interested in her future and in this valley's place in the state and nation.
Disclaimer: All views expressed on this site are solely the opinion of the individual writer.
Comment Policy: Please read our comment policy before posting.
© 2013 San Jose Inside. All rights reserved. Contact us