Unfunded retiree healthcare benefits threaten to take a $1.7 billion bite out of the Santa Clara County budget, a drastic uptick from the $425 million liability seen a decade ago. This and other matters will be on the Board of Supervisors agenda for a three-day budget workshop starting Tuesday next week.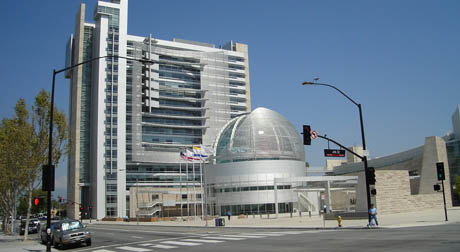 The city is expected to adopt a balanced budget plan, using recommendations from the mayor and city manager, on June 18.
City Manager Debra Figone released her 2013-14 budget proposal, which was balanced, she says, through fiscal reforms, layoffs and switching to cheaper retiree healthcare. Still, the city remains in "a fragile situation," partly because of litigation it faces over Measure B pension reforms.
May 2, 2013 by Stephen Layton Comments (3)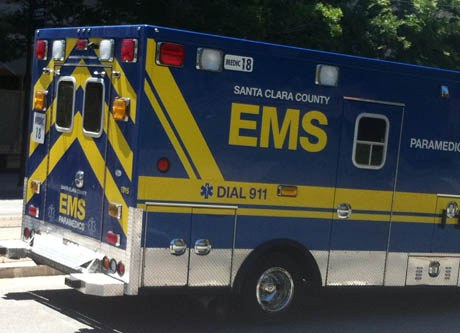 Rural Metro could lose its ambulance contract with Santa Clara County if it doesn't meet its required response times.
County ambulance provider Rural Metro missed its monthly response times for emergencies in Sunnyvale all but once during a 17-month period ending Novemebr 2012, according to internal documents. This and other system failures have placed the company's contract in jeopardy.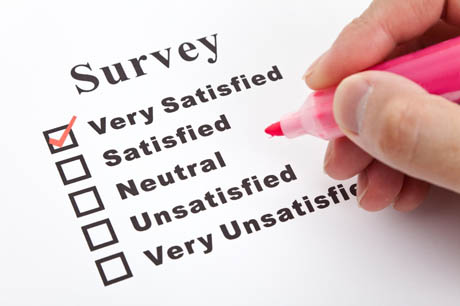 Push polls can be an effective tool in measuring the emotional response of voters to negative information.
Recently, a poll funded by county supervisor candidate Teresa Alvarado ran a series of questions testing the "negatives" of Cindy Chavez. This is typical of pollsters in all races, but the push poll often telegraphs the messaging a candidate intends to use.


As budget cuts continue to affect the upkeep local parks, volunteers can go a long way in making up the difference. (Photo courtesy of PRNS)
I have previously written about the various groups in the community that must play key roles in preserving, protecting and enhancing our parks and trails. These parties include neighborhood associations, service clubs, youth groups, church groups, schools, businesses, corporations and others. Another key component is that of citizen volunteers.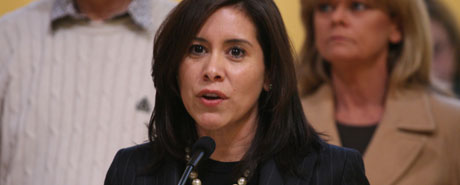 State Assemblywoman Nora Campos (D-San Jose) has crafted one of many bills in the California legislature that would allow allocate money from tax measures approved with a lower majority.
Should it be easier to impose new taxes? Or is it a recipe to tax fatigue, given the voting public's recent support for a water district parcel tax, county sales tax and Prop. 30 for school funding? This and other matters go before the Rules and Open Government Committee on Wednesday.


Teresa Alvarado, left, has a a broad coalition of supporters who have come together to defeat Cindy Chavez.
Cindy Chavez is a people-uniter. How else could one explain why so many incongruous political actors of varying stripes are singing Kumbaya as they work to defeat her in the county supervisor race to replace George Shirakawa Jr. Progressives and conservatives in Silicon Valley are teaming up to battle the Chavistas, and it's causing some friction for top opponent Teresa Alvarado as she stitches together a coalition.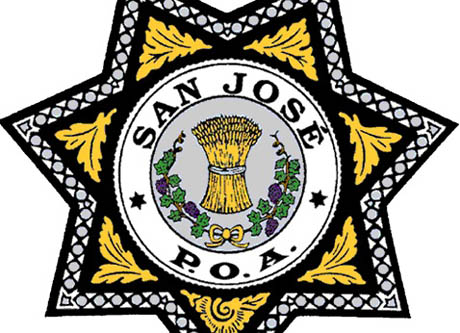 The San Jose Police Officers Association (POA) has moved forward with a new lawsuit against the city of San Jose for the latter's pension reform efforts through Measure B.
San Jose's police union filed a lawsuit challenging the city's authority to impose pension reform. The complaint was filed Monday, a little more than a week after Attorney General Kamala Harris agreed to let the Police Officers Association file for a judicial review.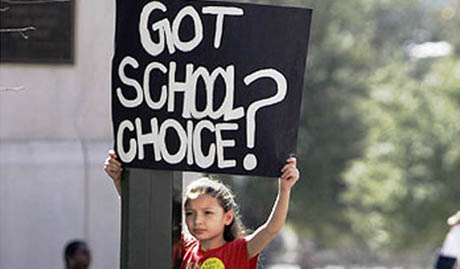 Drastic changes could be coming to California's public school education model, as more parents demand choices over the schools their children attend.
The school "choice" movement was originally embraced by the right side of the political aisle; today, for the most part, it is bipartisan. The public and California's teachers unions should carefully pay attention to what is transpiring in Alabama and other states. With one watershed election, all things and calculations can be thrown on their proverbial head.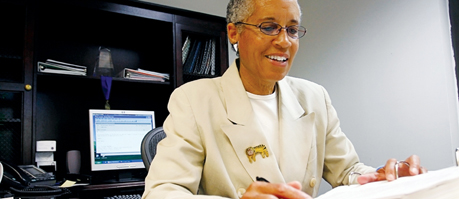 Independent Police Auditor LaDoris Cordell will present her annual report to the City Council on Tuesday.
Despite an uptick in crime and a top brass changing of the guard, fewer people logged complaints against the San Jose Police Department in 2012 compared to previous years. There was a 7-percent drop in citizen complaints last year, according to an annual report by the Independent Police Auditor's office, which is on the agenda for Tuesday's City Council meeting. Other items on the agenda include additional expenses for the Environmental Innovation Center project.
Mission Statement: This site is designed to encourage political debate, discussion and change in our city, started by people who value San Jose and are interested in her future and in this valley's place in the state and nation.
Disclaimer: All views expressed on this site are solely the opinion of the individual writer.
Comment Policy: Please read our comment policy before posting.
© 2013 San Jose Inside. All rights reserved. Contact us