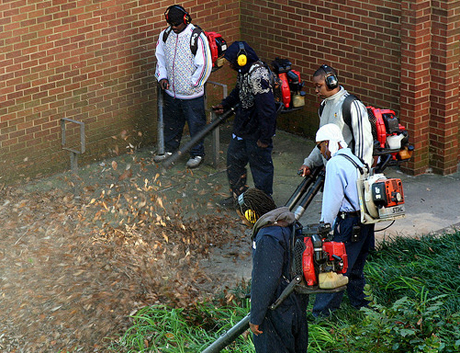 Would San Jose breathe a little easier if it regulates gas-powered leaf blowers? Maybe. Is it an enforceable policy? Probably not. (Photo by hectorir, via Flickr)
Councilman Ash Kalra wants to deliver San Jose from the evils of gas-powered leaf blowers. Also on the Rules and Open Government Committee agenda for Wednesday is a plea from senior citizens for the city to protect older affordable homes, like mobile home parks.

Xavier Campos and Magdalena Carrasco will once again face off for San Jose's District 5 City Council seat.
San Jose Councilman Xavier Campos will face a familiar opponent when he runs for re-election in the June 2014 primary. Magdalena Carrasco, who lost the 2010 race for the East Side council seat by a slim margin, quietly filed papers this week to give it another shot.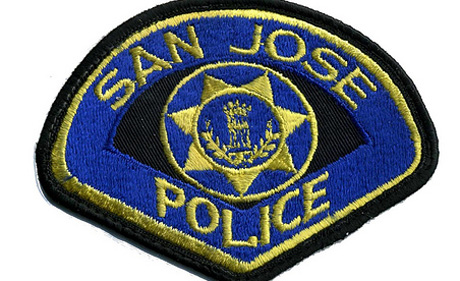 The city and its police union came to terms with an agreement to restore a 10-percent salary cut over the next two years.
Seventy-nine percent of the Police Officers Association's members voted to ratify a contract with the city that will restore veteran officers' wages to 2009 levels. The agreement, which comes after a weeklong vote, will phase in a 10-percent raise through 2015, making up for salary cuts over the past few years.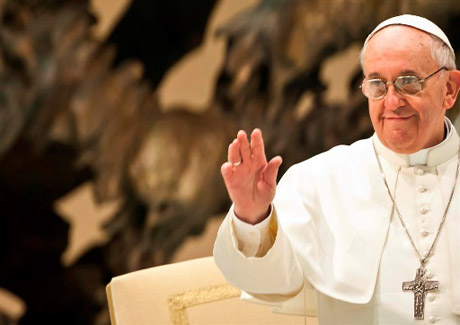 Pope Francis has taken an unusually open approach to many issues, but income inequality has been a consistent focus of his. (Photo by Christus Vincit, via Flickr)
Pope Francis urged politicians last week's in his apostolic exhortation (official papal message) to guarantee all citizens "dignified work, education and healthcare." As a spiritual man, educated in high school by Jesuits, I was struck by the Pope's pointed criticism of economic inequality.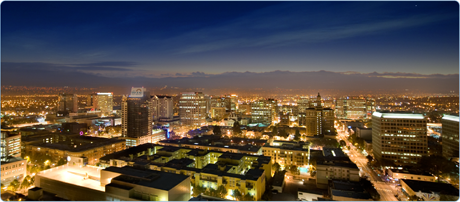 Five contenders are vying to represent downtown San Jose on the City Council. (Photo via city of San Jose)
An intellectual property attorney has thrown his name into what is becoming a crowded race to replace downtown San Jose Councilman Sam Liccardo. Gagliardi joins four others who have filed statements of intent to run in the June primary for the District 3 seat. Other candidates include community organizer Kathy Sutherland, San Jose police officer and sometimes-model Raul Peralez, downtown club owner Mauricio Mejia and youth sports league founder George Kleidon.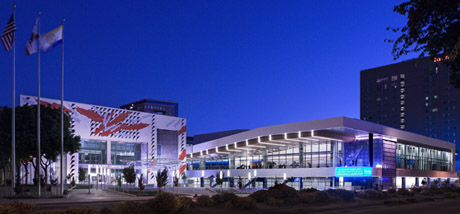 A new report says that Team San Jose, which operates the McEnery Convention Center, vastly exceeded revenue goals for the last fiscal year.
Team San Jose, the city's tourism and facilities management agency, vastly exceeded gross revenue goals last year. In 2012-13, the decade-old nonprofit generated $23.8 million—more than twice the projected target, according to an annual audit up for review at Tuesday's City Council meeting. Also on the agenda are plans to bring a music stage to St. James Park, a citywide financial audit and a discussion about changing building height requirements around the San Jose airport.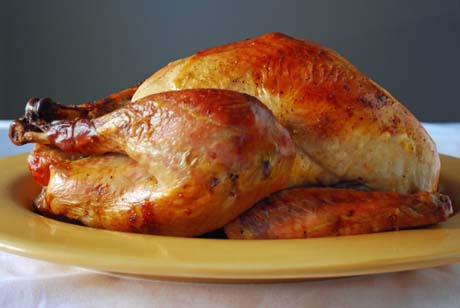 This is a turkey. (photo by sliceofchic, via Flickr)
Happy Thanksgiving to all of our San Jose Inside readers. We will return after the holiday weekend.—Editor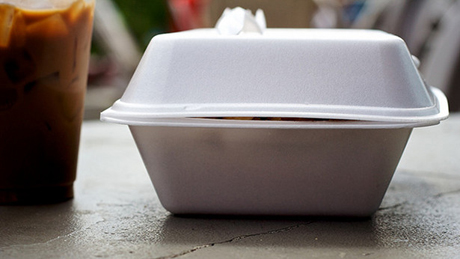 The San Jose City Council banned expanded polystyrene (EPS) products from being used by local restaurants in August. The ban's rollout begins in January.
A lobbyist-funded ballot initiative will attempt to overturn San Jose's ban on expanded polystyrene (EPS) to-go containers at local restaurants. Sponsored by the California Restaurant Association, a petition that gathered 38,952 signatures was turned in to the City Clerk's office Nov. 18. But before the county Registrar of Voters verifies if the necessary amount of signatures were gathered, critics have already lodged complaints with City Clerk Toni Taber that the petition misled signers.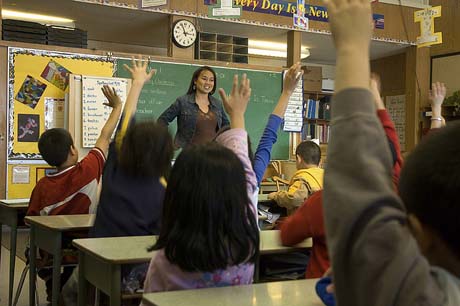 County Board of Education trustee Joseph Di Salvo says it's the time of the season to give thanks to teachers and local education leaders for their hard work. (Photo by audiolucistore, via Flickr)
As I have written on a multiple occasions, public education is the most critical civil rights issue of our day. And since it's that time of the season, I wish to give thanks to those who are making a measurable difference in education results, today and into the future.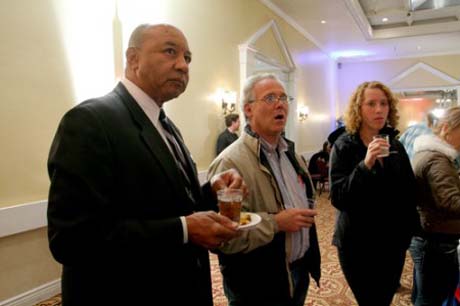 Forrest Williams stunned political observers when he decided to join the crowded San Jose mayor's race. (FIle photo)
More than a baker's dozen have declared plans to run for mayor of San Jose next year, but no announcement was more startling than former councilman Forrest Williams'. Out of the spotlight since his failed 2010 county supervisor bid against Mike Wasserman, his announcement last month came out of left-left field considering his past supporters at the South Bay Labor Council are all-in for former vice mayor and present county supe Dave Cortese. Fly isn't the only one scratching its head over Williams' kind-of, sort-of run. He said SBLC officials have called to "ask what's my plan," which is code for "WTF, Forrest?" There are some theories that 2010 figures into his new effort. A look at disclosure forms shows that Williams and his wife, Dorothy, had to forgive $116,950 they loaned his supervisor campaign. Williams insisted that he forgave only about $50-60K, though, and isn't running to help pay off old debts.
Mission Statement: This site is designed to encourage political debate, discussion and change in our city, started by people who value San Jose and are interested in her future and in this valley's place in the state and nation.
Disclaimer: All views expressed on this site are solely the opinion of the individual writer.
Comment Policy: Please read our comment policy before posting.
© 2013 San Jose Inside. All rights reserved. Contact us