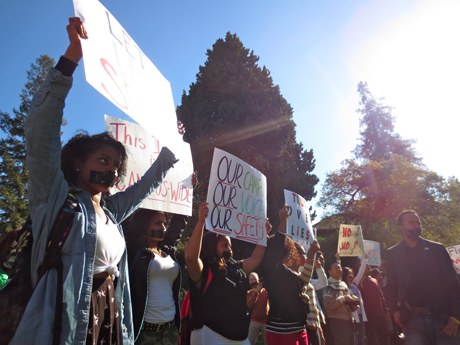 Hundreds of students rallied last month at the SJSU campus during an NAACP press conference about alleged hate crimes.
In the wake of high-profile hate crime allegations on campus, San Jose State University has enlisted a retired judge to conduct an independent review of what happened. LaDoris Cordell, San Jose's independent police auditor, will oversee the investigation, which will look at how the university failed to prevent four white students from racially terrorizing a black roommate.


The Levitt Pavilion in Arlington, Texas is one possible example of what could go up in St. James Park in San Jose.
The Levitt Pavilion received support from the San Jose City Council this week, after Sam Liccardo gathered enough interest from neighbors and urbanists to get approval for an "Exploratory Committee." Will it be "the answer" or "part of the answer" to what ails St. James Park? We shall see.
George Shirakawa Jr. shuffled into court Wednesday for the first time since being sentenced to a year in jail. The former county supervisor wore a red jump suit and his wrists were shackled to his waist while his ankles were shackled together. Except for a whispered exchange with his attorney, Jay Rorty, Shirakawa didn't say a word during the brief proceeding.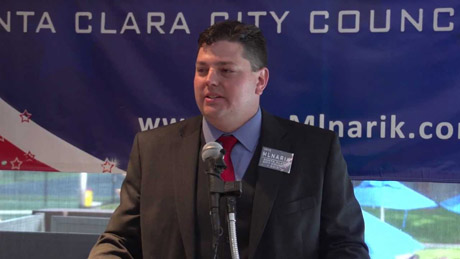 John Mlnarik didn't win a seat on the Santa Clara City Council, and now he's being accused of breaking campaign laws. (Screenshot via YouTube)
Since his unsuccessful bid for a seat on the Santa Clara City Council last year, attorney John Mlnarik has been on the legal warpath. To date, Mlnarik has sued: a couple whose diminutive dog allegedly nipped him on the hand while he was campaigning; blogger and political operative James Rowen for defamation; and a former employee, attorney Elena Rivkin Franz, who supposedly misused company resources to start her own firm and steal clients. The last two targets on that list are fighting back, however, and the Fair Political Practices Commission (FPPC)—the state political watchdog—could have an interest in their allegations.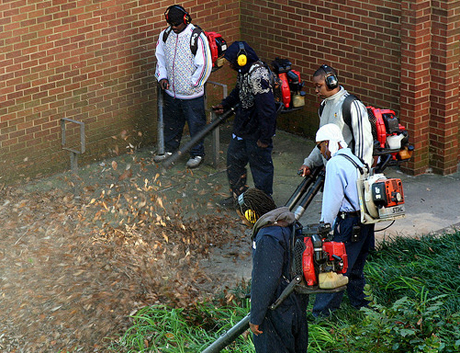 Would San Jose breathe a little easier if it regulates gas-powered leaf blowers? Maybe. Is it an enforceable policy? Probably not. (Photo by hectorir, via Flickr)
Councilman Ash Kalra wants to deliver San Jose from the evils of gas-powered leaf blowers. Also on the Rules and Open Government Committee agenda for Wednesday is a plea from senior citizens for the city to protect older affordable homes, like mobile home parks.

Xavier Campos and Magdalena Carrasco will once again face off for San Jose's District 5 City Council seat.
San Jose Councilman Xavier Campos will face a familiar opponent when he runs for re-election in the June 2014 primary. Magdalena Carrasco, who lost the 2010 race for the East Side council seat by a slim margin, quietly filed papers this week to give it another shot.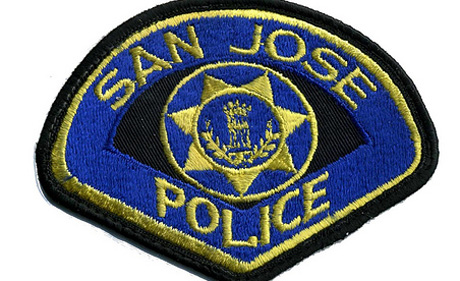 The city and its police union came to terms with an agreement to restore a 10-percent salary cut over the next two years.
Seventy-nine percent of the Police Officers Association's members voted to ratify a contract with the city that will restore veteran officers' wages to 2009 levels. The agreement, which comes after a weeklong vote, will phase in a 10-percent raise through 2015, making up for salary cuts over the past few years.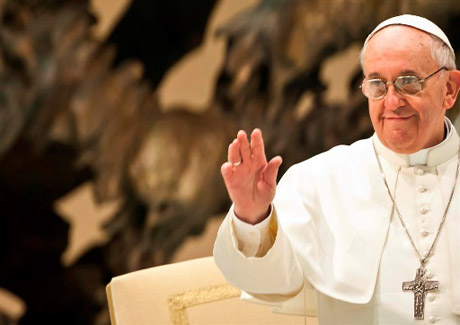 Pope Francis has taken an unusually open approach to many issues, but income inequality has been a consistent focus of his. (Photo by Christus Vincit, via Flickr)
Pope Francis urged politicians last week's in his apostolic exhortation (official papal message) to guarantee all citizens "dignified work, education and healthcare." As a spiritual man, educated in high school by Jesuits, I was struck by the Pope's pointed criticism of economic inequality.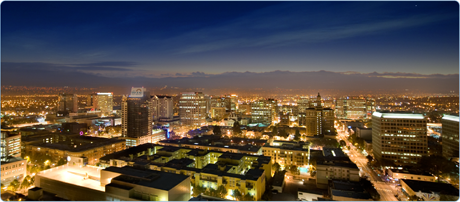 Five contenders are vying to represent downtown San Jose on the City Council. (Photo via city of San Jose)
An intellectual property attorney has thrown his name into what is becoming a crowded race to replace downtown San Jose Councilman Sam Liccardo. Gagliardi joins four others who have filed statements of intent to run in the June primary for the District 3 seat. Other candidates include community organizer Kathy Sutherland, San Jose police officer and sometimes-model Raul Peralez, downtown club owner Mauricio Mejia and youth sports league founder George Kleidon.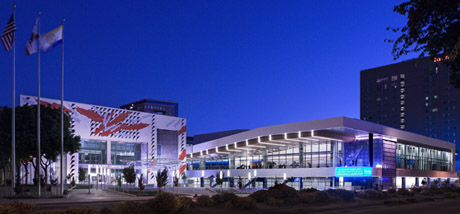 A new report says that Team San Jose, which operates the McEnery Convention Center, vastly exceeded revenue goals for the last fiscal year.
Team San Jose, the city's tourism and facilities management agency, vastly exceeded gross revenue goals last year. In 2012-13, the decade-old nonprofit generated $23.8 million—more than twice the projected target, according to an annual audit up for review at Tuesday's City Council meeting. Also on the agenda are plans to bring a music stage to St. James Park, a citywide financial audit and a discussion about changing building height requirements around the San Jose airport.
Mission Statement: This site is designed to encourage political debate, discussion and change in our city, started by people who value San Jose and are interested in her future and in this valley's place in the state and nation.
Disclaimer: All views expressed on this site are solely the opinion of the individual writer.
Comment Policy: Please read our comment policy before posting.
© 2013 San Jose Inside. All rights reserved. Contact us