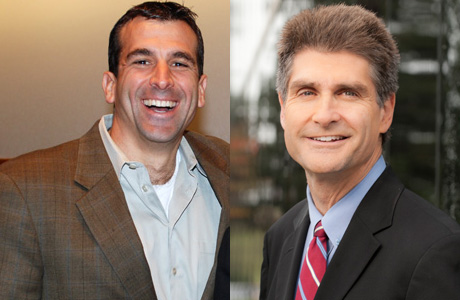 San Jose Councilman Sam Liccardo, left, has been getting plenty of support in his bid for mayor from friend and Silicon Valley Leadership Group CEO Carl Guardino.
Roughly 1,300 people attended the Silicon Valley Leadership Group's (SVLG) Annual Lunch last week at the Santa Clara Convention Center—but not everyone left satisfied. Carl Guardino's boosterism of one San Jose mayoral candidate has created concern that the leadership group CEO is blurring the line between personal preference and organizational support.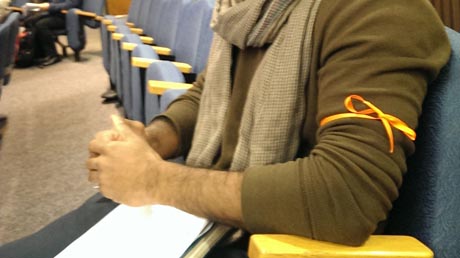 Speakers supporting no change to the existing detainer policy in Santa Clara County wore orange ribbons to Tuesday's Board of Supervisors meeting.
Just when a debate over Santa Clara County's civil detainer policy was getting stale, straight-laced Supervisor Joe Simitian delivered a bombshell by admitting he was arrested as a kid. The former state senator declined to share any more details except to say that he was locked up for "47-and-a-half hours" in Juvenile Hall on suspicion of some crime, cleared and then released. A details man, Simitian may be the only person to ever make the distinction between being in jail for 47-and-a-half hours and 48. "I'm going to ask you about that later," joked fellow Supervisor Cindy Chavez. Maybe it was an attempt to relate, but Simitian's youthful brush with the law hardly compares to the plight of undocumented immigrants who face deportation if charged with a crime.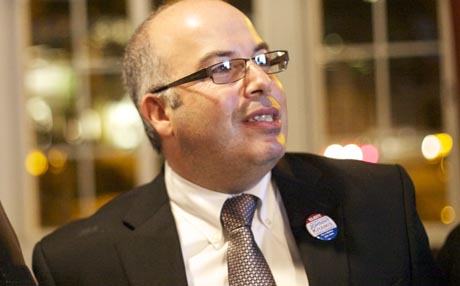 Councilman Johnny Khamis was the target of an angry Facebook post that included profanity directed at him by San Jose police officers.
An angry Facebook post directed at San Jose Councilman Johnny Khamis has led to three San Jose police officers being investigated by the department's Internal Affairs division.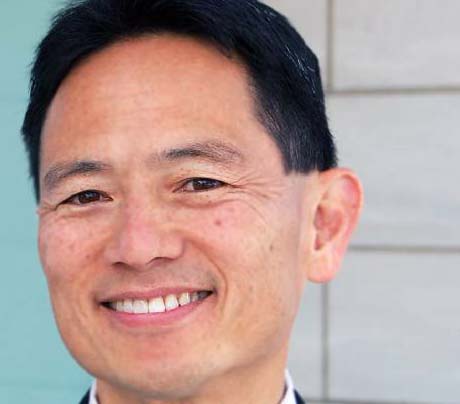 Ed Shikada will serve as the next city manager of San Jose.
Following a closed session meeting for the City Council on Tuesday morning, San Jose City Manager Debra Figone announced that Ed Shikada will take over her role when she retires in December.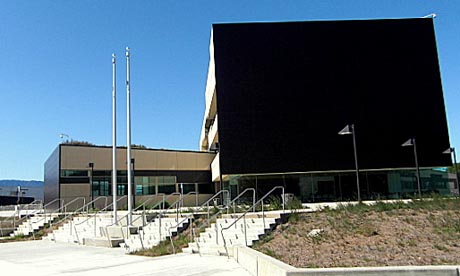 The $91 million police substation in South San Jose has remained vacant since its completion three years ago. (Photo via calpensions.com)
Police Chief Larry Esquivel suggests holding off on opening the new-but-empty police substation in south San Jose until later next year. But are there enough officers on the force to staff a second field office? While the city considers the chief's proposal, there are also a couple plans making their way to Wednesday's Rules and Open Government Committee meeting to get cadets to foot the bill for their own training if they leave too soon after receiving their training.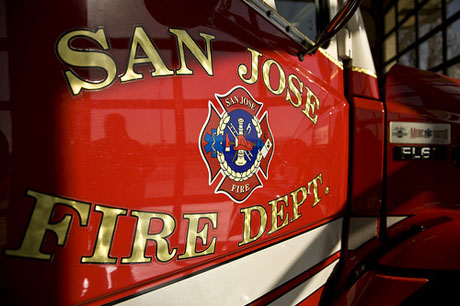 Fire safety requirements for San Jose's high-rise buildings could lead to split in the City Council on Tuesday.
An update to the city's fire and building codes would retain the option for high-rise developers to install oxygen-refilling stations for firefighters. The City Council on Tuesday will talk about reinstating a rule that would that would allow Firefighter Air Replenishment System (FARS), as opposed to reinforced elevators, in every building 75 feet or taller. Also on the council agenda is an urgency ordinance to allow hunters in Almaden to shoot wild pigs and a brewing fight over using leftover Measure P funds to build a massive softball complex.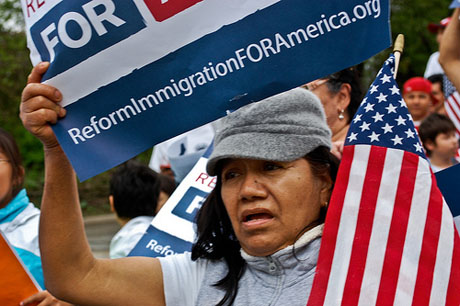 On Tuesday, the county Board of Supervisors will discuss its policy on detaining undocumented immigrants. (Photo by Sasha Y. Kimel, via Flickr)
Santa Clara County's Board of Supervisors on Tuesday will review its policy on how local law enforcement should cooperate with federal immigration authorities. The county was one of the first in the nation to take a stand against a 2010 Obama administration enforcement policy that led to a record number of deportations in California.

Mayor Chuck Reed sent a letter to union leaders around California expressing an interest in working together on a pension reform plan.
After launching a statewide ballot initiative to scale back pension benefits for public employees, San Jose Mayor Chuck Reed reached out to union leaders, suggesting an open dialogue in the process. The move has already been described as shrewd, naive and/or insincere.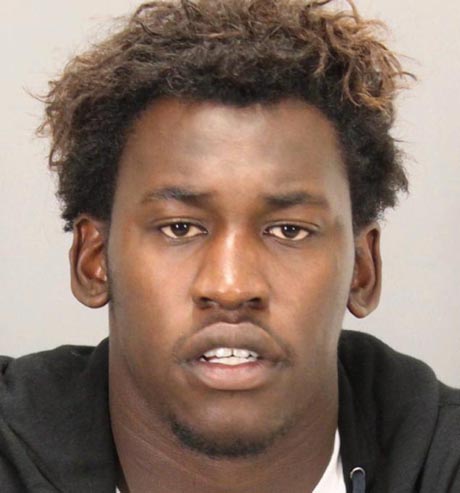 Aldon Smith's legal troubles have caused tension between county law enforcement offices.
San Francisco 49ers linebacker Aldon Smith surrendered himself to authorities on felony weapons charges Wednesday night. The 24-year-old, who until Thursday was on indefinite leave from the team, turned himself in to the Santa Clara County Sheriff's Office after checking out of rehab. He immediately posted $75,000 bail. While sports fans might be more concerned with Smith's return to the Niners, a report on how his weapons case was handled has raised questions about the possibility of preferential treatment. A source within the county tells San Jose Inside that a dispute is now raging between the Sheriff and District Attorney's offices.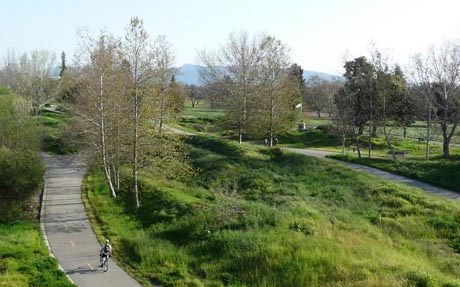 Guadalupe River Trail is just one of many trails in San Jose that should be made a priority by future officeholders. (Photo courtesy of San Jose Parks Foundation)
Election season is almost here. There is a large group of mayoral candidates and a number of City Council races that will determine the direction of San Jose's city government for years to come. One important issue I hope every candidate addresses is the future of San Jose's parks and trails.
Mission Statement: This site is designed to encourage political debate, discussion and change in our city, started by people who value San Jose and are interested in her future and in this valley's place in the state and nation.
Disclaimer: All views expressed on this site are solely the opinion of the individual writer.
Comment Policy: Please read our comment policy before posting.
© 2013 San Jose Inside. All rights reserved. Contact us