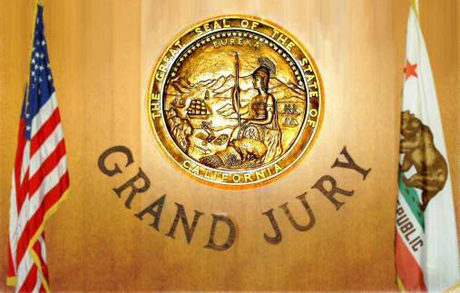 Grand jury testimony from late last month led to George Shirakawa Jr.'s indictment in a political mail fraud scandal.
George Shirakawa Jr. is currently spending his days in the Santa Rita Jail infirmary, while his county-provided attorney is attempting to seal grand jury transcripts that shed new information on his alleged role in a political mail fraud scandal. Since the documents remain public for the time being, San Jose Inside has decided to publish the grand jury transcripts in their entirety.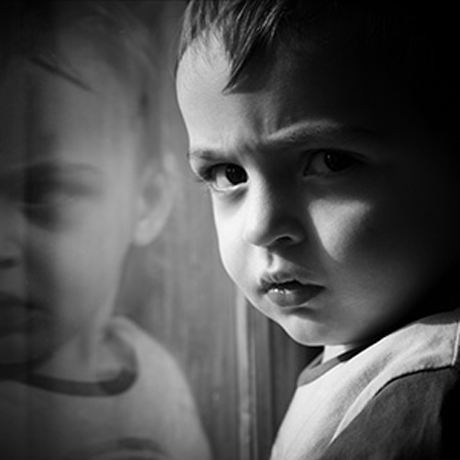 The county continues to drop or not return calls made to its child abuse hotline. The Department of Family and Children's Services has blamed budget cuts, but a recent audit said that is no excuse.
Despite calling it "a humanitarian issue," Santa Clara County Supervisor Dave Cortese said he doesn't want to assign blame to the the county's Department of Family and Children's Services, which has failed to answer thousands of calls to the local child abuse hotline—the public's first point of contact with welfare services.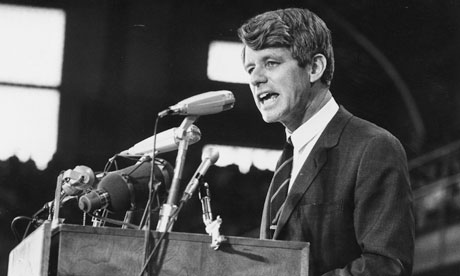 Robert Kennedy had it right when talking about the responsibilities we have as a society to our fellow man.
Income inequality is one of the biggest problems in Silicon Valley. We have at least 48 billionaires in the Bay Area alone. Yet, we also have thousands of people who struggle to survive working low wage jobs. Even the recent increase in the minimum wage in San Jose is not enough to live in an area where housing prices have soared, transportation costs continue to increase and most people have a negative net worth. But as individuals, we can make a difference.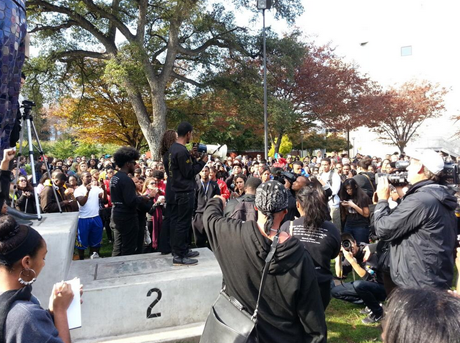 More than 300 people rallied at SJSU Thursday to express outrage at the allegations and solidarity for the victim. (Photo by CamCash Photography, via Twitter)
San Jose State University suspended three white students Thursday after the District Attorney charged them with hate crimes. The three young men allegedly fastened a bike lock around their African-American roommate's neck—twice—while also racially bullying him and locking him in his bedroom.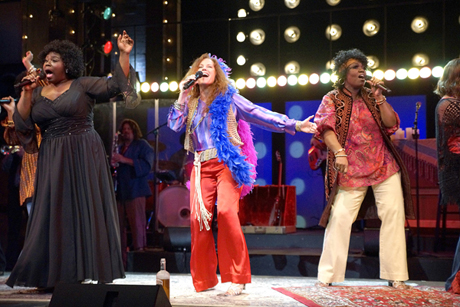 The Rep's One Night with Janis Joplin set a ticket sales record for the San Jose theatre company. (Photo by Kirk Tuck)
Ever since Rick Lombardo took the reigns and imprinted his vision on the San Jose Repertory Theatre, the performance center has had excellent seasons. But until recently, a behind-the-scenes drama was playing out—one that would test Lombardo, Managing Director Nick Nichols and the Rep's Board.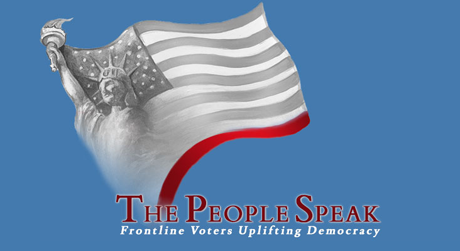 A civic initiative called "The People Speak" wants to leverage a small margin of voters to keep the mayor's race free from personal attacks.
As the mayoral race heats up, it's safe to assume some candidates will resort to personal attacks against their opponents. But Manuel Herrera, a trustee of the East Side Union High School District, has a plan to counteract the negativity. Will it work?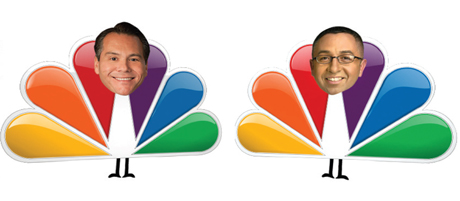 San Jose Councilman Xavier Campos, left, and NBC reporter Damian Trujillo came together last week for a hard-hitting interview. Or was it free air time for a friend?
As previously noted in this space, it's nearly impossible to get Xavier Campos to agree to an interview. It helps, however, if you have a close relationship with the media-dodging councilman like NBC's Damian Trujillo, who scored a rare on-camera chat last week. What did we learn from Trujillo's interview and a follow-up report? Hardly anything. But we did learn plenty about Trujillo and NBC Bay Area.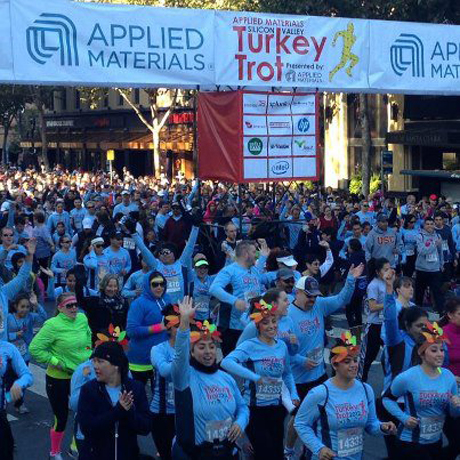 The annual Turkey Trot raises more than $850,000 for local nonprofits, but one of them has a dubious history in fulfilling its mission.
Almost 28,000 people are expected to run in the 9th Annual Silicon Valley Turkey Trot, the Thanksgiving morning race put on each year by the Silicon Valley Leadership Group Foundation. The runners, walkers and joggers might be surprised to note that money raised in previous years to pay health care premiums for low income kids was diverted to political campaigns.
San Jose's police union reached a tentative agreement with the city this week that would give officers a 10 percent raise over the next three years. The Police Officers Association is expected to be on board with the plan, and so is the City Council.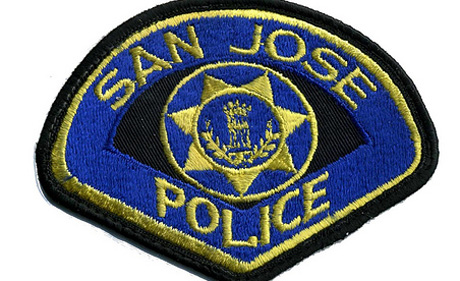 San Jose Councilman Ash Kalra and local media want to know who ordered the change in calculating gang stats, and why it was misreported to the public.
San Jose Councilman Ash Kalra says the city's got some explaining to do about its police stats gaffe. In a memo to the Rules and Open Government Committee, which meets Wednesday, Kalra calls for a hearing in front of the City Council about why a change was made in calculating gang stats, and why the numbers were misrepresented to the public.
Mission Statement: This site is designed to encourage political debate, discussion and change in our city, started by people who value San Jose and are interested in her future and in this valley's place in the state and nation.
Disclaimer: All views expressed on this site are solely the opinion of the individual writer.
Comment Policy: Please read our comment policy before posting.
© 2013 San Jose Inside. All rights reserved. Contact us