Media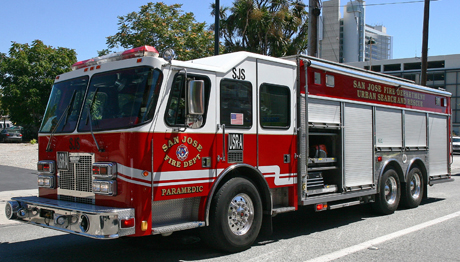 The San Jose Fire Department has taken an either/or approach to fire safety requirements for high-rise buildings.
For the last several months, a fight with multi-million dollar implications has quietly been waged over fire safety requirements in San Jose's tallest buildings. The clash—featuring a tangled array of alliances between elected officials, developers, lobbyists, a monopolistic breathing device manufacturer, a union spurned and an ambivalent fire department—will come to a head Thursday afternoon, when the Public Safety, Finance & Strategic Support Committee meets to discuss the city's tri-annual review of its fire and building codes.

Political consultant Dustin DeRollo says he has no role in running the anonymous links blog The Daily Fetch, but he did provide the site with an edited PDF as a source.
The Daily Fetch takes no prisoners—at least that's what political consultant and lobbyist Dustin DeRollo told Fly when denying he has any role in producing the anonymous links blog. In the past six months, the Fetch—under new ownership—has taken a decidedly aggressive tone in going after everyone from Mayor Chuck Reed, his City Council allies and defeated county supervisorial candidate Teresa Alvarado to Metro and its staff. But one group that has received far less criticism from the blog is the organized labor machine and its elected allies, such as Cindy Chavez. So, when DeRollo's name turned up as the quasi-editor of a PDF the site posted for a story last week, speculation in Silicon Valley political circles percolated that he and his business partner, Tom Saggau, have been orchestrating the site. Both men say that couldn't be further from the truth, claiming DeRollo was improperly ratted out as a source for a story he expected not to lead back to him.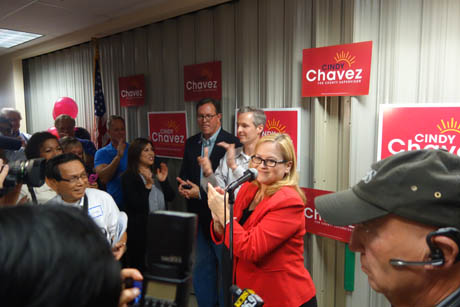 Cindy Chavez, center, talks to supporters after first poll results showed her well in the lead for the county supervisor's election Tuesday.
Election nights have morphed into a game of cat and mouse between Fly and Stacey Hendler Ross, PR flack for the South Bay Labor Council. In the county supervisor primary and then the runoff, which took place Tuesday, Hendler Ross has taken to her new role as bouncer. No more than a minute into this week's election night party for new county Supervisor Cindy Chavez, Hendler Ross grabbed a San Jose Inside reporter by the arm and tried to escort him out before realizing she should use her words. Noting that it was a private party and only "legitimate media" could enter, Hendler Ross also gave an SJI intern the boot, once again stifling the free press. Or so she thought.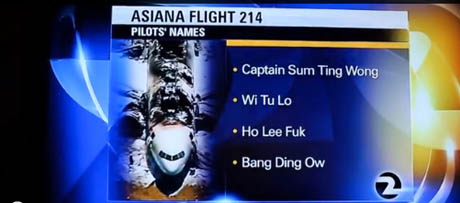 KTVU would like nothing more than for everyone to forget about its racist and factually incorrect report about the Asiana flight 214 crash.
Almost three weeks afterKTVU afternoon anchor Tori Campbell read fake, racist names while reporting on the July 6 Asiana flight 214 crash, the news station is still cleaning up its mess. The station confirmed Wednesday that it has fired at least three longtime producers over the on-air gaffe, which went viral a few seconds after Campbell stopped talking. But in an effort to erase any video evidence of the blunder, KTVU has also begun using copyright law to demand that YouTube remove videos of its anchor's mistake.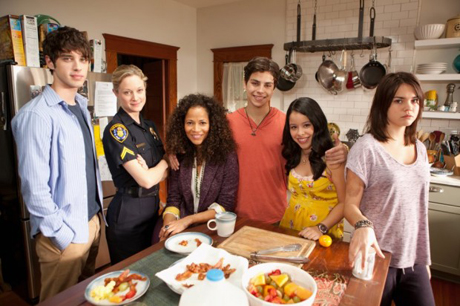 A show debuting this summer on ABC, The Fosters, details the lives of a lesbian couple raising a household that includes foster children.
I had high hopes for the new ABC Family cable show The Fosters when I saw the first promo. Produced by Jennifer Lopez, the new summer series highlights a new "non-traditional" family with foster children, and I was anxious to see how a foster family and the child welfare system would be portrayed on TV. But, after watching a few episodes, and speaking with a couple of foster kids about it, I have mixed feelings.
Why wait for "Anchorman 2" to hit theaters when we can just tune in to KTVU's coverage of the Asiana flight 214 crash? Proving some newscasters will literally say anything put on a teleprompter, Channel 2's afternoon anchor Tori Campbell read four obviously fake—and blatantly racist— names that supposedly belonged to the pilots of the Boeing 777 that crashed while attempting to land at San Francisco's airport on July 6.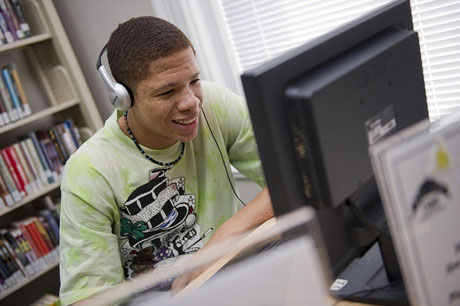 Teen behavior online is in steady flux, according to a report by the Pew Research Center. (Photo by Gates Foundation, via Flickr)
According to the May 2013 Pew Research Center report, "Teens, Social Media, and Privacy," teens are changing their habits when it comes to choosing social media and how much information they make public. Parents be advised.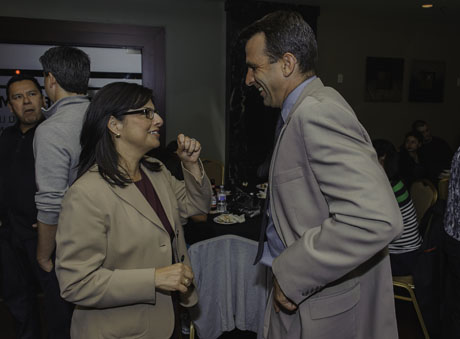 County Supervisor candidateTeresa Alvarado and San Jose Councilman Sam Liccardo talk at Alvarado's election night party. Alvarado finished second to Cindy Chavez, whom she will now face in a runoff. (Photo by Aron Cooperman)
Tuesday night's special election ended with Cindy Chavez and Teresa Alvarado placing first and second, respectively, in the primary for the county supervisor seat formerly held by George Shirakawa Jr. But while each candidate hosted parties to celebrate making it to the runoff, one of Chavez's handlers was less than thrilled to allow media access.

County prosecutor Chuck Gillingham made some bold accusations about Metro in a press conference Wednesday. (Photo by Sugar Wang, courtesy of Singtao Daily)
County prosecutor Chuck Gillingham Jr., son of the former county sheriff, called a press conference Wednesday to accuse Metro of being an accomplice to prostitution and underage sex trafficking. Gillingham said he was acting in an unofficial capacity as a concerned citizen. But it seems something much greater is at play.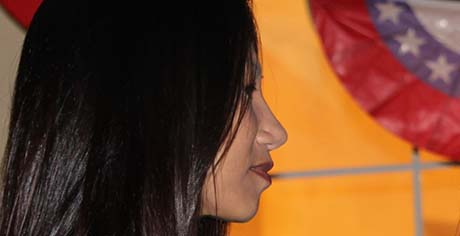 San Jose Vice Mayor Madison Nguyen was surprised to learn a local Vietnamese group had a problem with a comment she made to the local daily newspaper.
An assortment of local politicians and community members gathered in the City Hall rotunda late last month to pay their respects at the 38th "Black April," a ceremony to honor and remember the Vietnamese diaspora and fall of Saigon. By most respects, it was a solemn occasion that showed respect and solidarity. And then the Mercury News had to go and ruin everything.
Mission Statement: This site is designed to encourage political debate, discussion and change in our city, started by people who value San Jose and are interested in her future and in this valley's place in the state and nation.
Disclaimer: All views expressed on this site are solely the opinion of the individual writer.
Comment Policy: Please read our comment policy before posting.
© 2013 San Jose Inside. All rights reserved. Contact us