Culture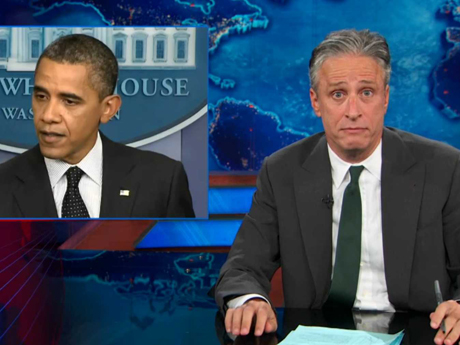 The Daily Show with Jon Stewart has become a massive success not just because of its humorous reality checks of the far right, but also for taking Democrats to task. (Image via Comedy Central)
The Markkula Center for Applied Ethics at Santa Clara University held a program on campaign ethics Friday. The central question posed: Do campaigns have ethical standards? It is not a question that can be fully answered in a sound bite. So let's start with the three core issues: lies, inconsistency and money.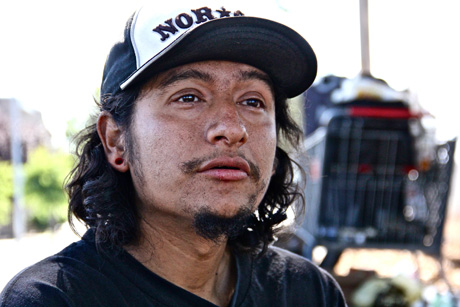 Omar, a young man interviewed this summer by San Jose Inside, was one of 1,200 homeless youth under the age of 25 in Santa Clara County. (Photo by Chip Scheuer)
A point-in-time count on the number of homeless individuals and families in San Jose and Santa Clara County was completed earlier this year. Santa Clara County had 1,200 homeless youth under age 25—either in homeless shelters or on the street. This was more than the number counted for San Francisco during the same time. It is hard to believe that we have more homeless youth and young adults than San Francisco, but the numbers don't lie.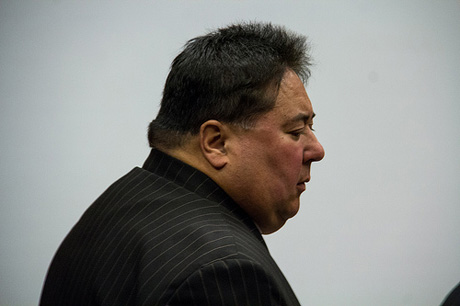 George Shirakawa Jr.'s illegal actions have had a direct effect on multiple people's careers. (Photo by Geoffrey Smith)
There is life after George Shirakawa Jr., as three men are proving with varying degrees of success. A former chief of staff to the incarcerated supervisor is rewriting history on his new blog, while a former county CFO has accepted a demotion after failing to catch Shirakawa's crimes. Perhaps most interesting, though, is how the city's acting police chief, Larry Esquivel, has managed to stay above the fray.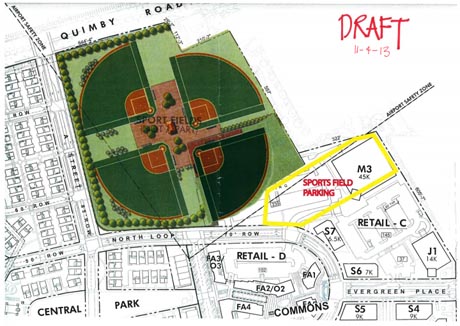 Plans to build a four-field softball complex at a site by Eastridge Mall were delayed so the city could explore other options.
Two minutes shy of deadline to place it on the Nov. 19 City Council agenda, Councilmember Pierluigi Oliverio logged a request for the city to revisit the discussion about where to place a softball complex paid for by the remaining balance of a $228 million pool of bond funds. That and more at Wednesday's Rules and Open Government Committee.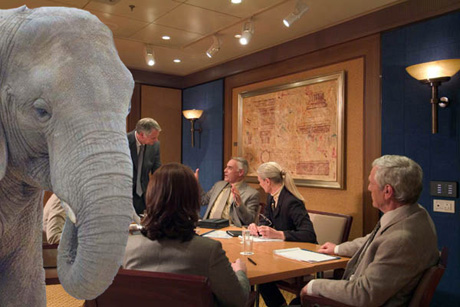 It's a touchy subject, but county Board of Education trustee Joseph Di Salvo says it's time local districts and charter schools looked at restructuring teacher contracts so only the best and the brightest are retained. (Image via http://www.sustainabilityadvantage.com)
An elephant in the room when discussing publicly-funded charters vs. traditional public schools is collective bargaining—union vs. non-union. I think it is time we face the issue head-on and begin a charter-by-charter, district-by-district conversation. One way to achieve this goal is to experiment with "thin" contracts that forego tenure and seniority-based layoffs, and provide opportunities for performance pay based on results—not just results from state tests.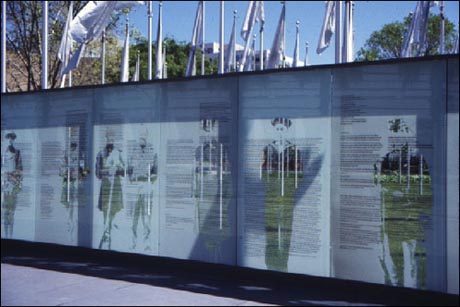 The Veterans Memorial of San Jose-Santa Clara Valley was opened on Park Avenue in 1997. (Photo courtesy of http://www.johnlewisglass.com)
What was once known as "Armistice Day" has become a day to honor American veterans of all wars. I suggest we honor veterans by spending a few moments at one or both of the veterans' memorials in San Jose's Guadalupe River Park.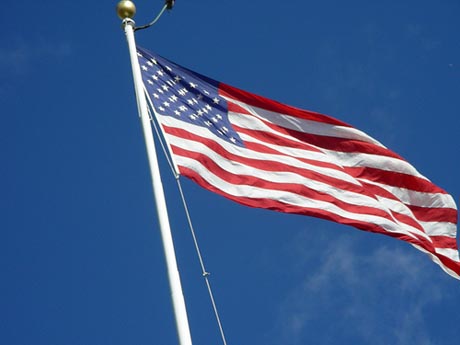 Ceremonies honoring the men and women who have served in the U.S. armed forces took place across the county Monday for Veteran's Day. (Photo by brittanylynae, via Flickr)
Communities across the nation on Monday recognized the men and women who have served in the U.S. armed forces. A ceremony for San Jose's 95th annual Veterans Day parade was held near the SAP Center, and hours earlier the Veterans Day National Ceremony commenced at Arlington National Cemetery in Virginia.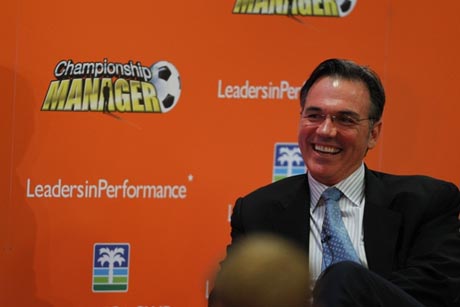 Billy Beane, general manager of the Oakland A's, has faced tight budgets when trying to assembly a top-notch team. Ed Shikada will have similar challenges as San Jose's city manager, Peter Allen writes. (Photo by Muboshgu, via Wikipedia)
Every winter, Oakland A's general manager Billy Beane has one hand perpetually tied behind his back, as he tries to rebuild his rosters for the following season. Frugal ownership, a decrepit stadium, and multiple run-ins with raw sewage make the A's one of the least desirable Major League Baseball landing spots for top free agents. So, Beane, the man profiled in Michael Lewis' bestseller Moneyball, does his best to cobble together lineups with bargain basement prospects and aging journeymen. And because he's exceptionally good at his job—and a little lucky—he manages to field competitive teams year after year. The city of San Jose faces similar obstacles in recruiting and retaining the best and brightest minds to run the day-to-day operations of America's 10th largest metropolis.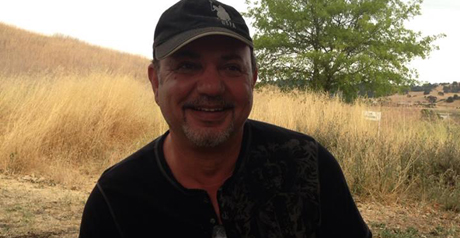 Ray Shafazand, a former owner of nightclubs in downtown San Jose, had rape charges against him dropped by the District Attorney's office earlier this week.
Former downtown nightclub owner Ray Shafazand will not stand trial for rape charges, as the District Attorney chose to drop its case against him Monday. The trial for Shafazand, who has been in the hospitality business since 1984 and previously owned downtown San Jose's Myth Taverna and Lounge, was expected to begin in February 2014. He told San Jose Inside on Thursday that the alleged victim and another woman conspired to frame him. In the process, he said, they have "ruined my life."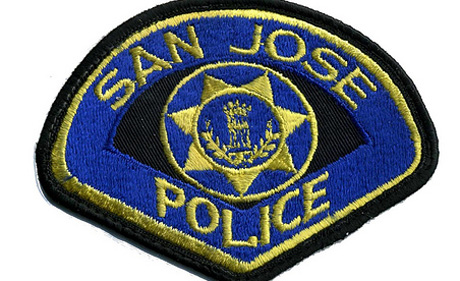 San Jose's gang violence stats for this year don't tell the whole story compared to past numbers.
When the San Jose Police Department boasted about a 42.9 percent drop in gang-related homicides last month, it should have placed an asterisk by that figure. Police failed to mention that the dip in homicides and other gang violence this year came mostly from a change in the way the department classifies those crimes.
Mission Statement: This site is designed to encourage political debate, discussion and change in our city, started by people who value San Jose and are interested in her future and in this valley's place in the state and nation.
Disclaimer: All views expressed on this site are solely the opinion of the individual writer.
Comment Policy: Please read our comment policy before posting.
© 2013 San Jose Inside. All rights reserved. Contact us