Culture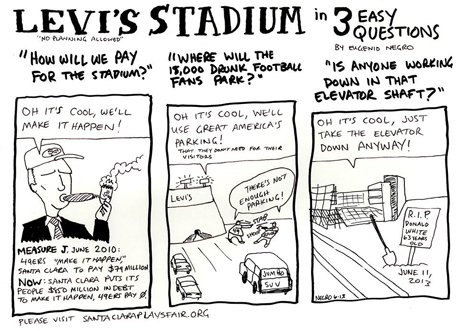 The group Santa Clara Plays Fair added this "satirical cartoon" Sunday to its Facebook page.
Santa Clara Plays Fair has long been considered one of the South Bay's preeminent NIMBY groups. Most sports economists consider the new 49ers football stadium in Santa Clara—set for completion in 2014—to be an excellent example of how private-public partnerships can create economic development while the city only puts some temporary skin in the game. Santa Clara Plays Fair disagrees, and the NIMBYs, ever allergic to planning and progress, appear unwilling to go gently into that good night. In what was probably intended to be a satirical cartoon posted on the group's Facebook page, artist Eugenio Negro asks three rhetorical questions about the new stadium, each getting edgier until the third joke falls off the cliff.

Malala Yousafzai recently spoke about the importance of education and non-violence in front of the United Nations. (Image via http://www.malala-yousafzai.com/)
Two bullets have the potential to change the world. One pierced the heart of Trayvon Martin on a rainy night in Florida early last year; the other penetrated the head of Malala Yousafzai on Oct.9, 2012. Trayvon died the night he was shot, while Yousafzai recovered from critical condition to triumphantly address the United Nations last week. It is my hope that Ms. Yousafzai's passionate speech can help transform the conversation about equality, justice and education. Let me explain.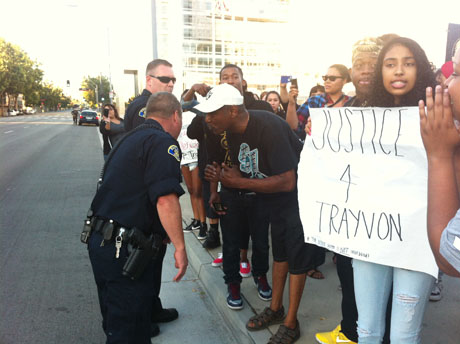 More than 100 people gathered Sunday at San Jose's City Hall to protest the ruling in the Trayvon Martin case. (Photos by Christiana Cobb)
Text messages, emails, Facebook and Twitter announcements brought more than a hundred community members to San Jose's City Hall on Sunday, as part of a protest and march in response to the not guilty verdict in the Trayvon Martin case.
Why wait for "Anchorman 2" to hit theaters when we can just tune in to KTVU's coverage of the Asiana flight 214 crash? Proving some newscasters will literally say anything put on a teleprompter, Channel 2's afternoon anchor Tori Campbell read four obviously fake—and blatantly racist— names that supposedly belonged to the pilots of the Boeing 777 that crashed while attempting to land at San Francisco's airport on July 6.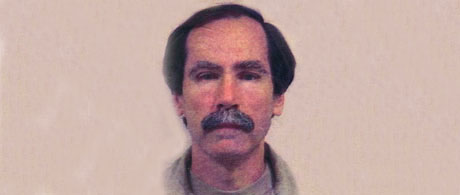 Christopher Evans Hubbart is expected to go free, potentially in Santa Clara County, despite a lengthy criminal record.
A convicted serial rapist may get released in Santa Clara County, should a judge agree to a writ objecting to his relocation to Los Angeles County, where he was born and raised. SoCal native Christopher Evans Hubbart, 62, has admitted to raping 40 women in Los Angeles and Santa Clara counties between 1971 and 1982, according to the Santa Clara County District Attorney's Office. Due to more lenient laws in the past, Hubbart likely avoided prison terms that would have kept him incarcerated for life.
A San Jose sex crimes detective was charged this week with possessing sexually graphic photos of a teen girl. Tony Fregger, 33, surrendered Thursday evening, according to the Santa Clara County District Attorney's Office. The eight-year SJPD veteran has been placed on paid administrative leave from his assignment to the Sexual Assaults Investigation Unit.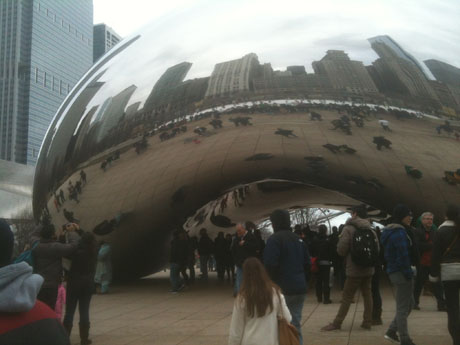 Cloud Gate, a three-story steel structure also known as "The Bean," is one of the key attractions in Chicago's Millenium Park, which was created through a unique partnership between the city, a foundation and a nonprofit.
We hear talk from time to time about partnerships between the public sector and private sector, essentially merging the mutual interests of governments, which serve communities, and private companies, which exist to make profits for shareholders or their private owners. But there is another entrant in the private sector that is often a partner but seems to get left out of the public/private partnership discussion: nonprofits. When it comes to parks, these organizations can make critical contributions.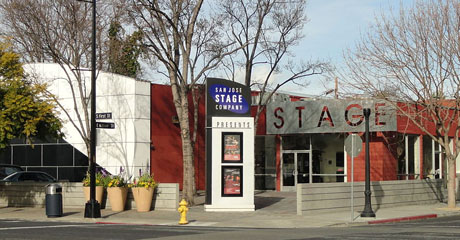 The San Jose Stage Company, located on South First Street and Williams, held a special benefit performance in late June to celebrate two anniversaries. The company hopes to build a new theater in its current location.
It was Will Durst's kind of crowd, as most of the audience could read—or knew someone who could. It was a special addition of the annual event where local politicians poke fun at themselves and each other: Monday Night Live. Held at the San Jose Athletic Center late last month, and on a Friday night instead of the standard Monday, the San Jose Stage Company also celebrated 30 years of local theater. It was a night to remember.

The homeless at St. James Park in downtown San Jose wait in line for food from volunteers. (Photo by Chip Scheuer)
Every two years, Santa Clara County does a Homeless Census and Survey to receive federal homeless funding. The most recent survey, conducted in January 2013, shows an increase in homelessness, as more and more people are setting up encampments in San Jose. Here are some possible steps San Jose and Santa Clara County can take to address the issue in a more humane way.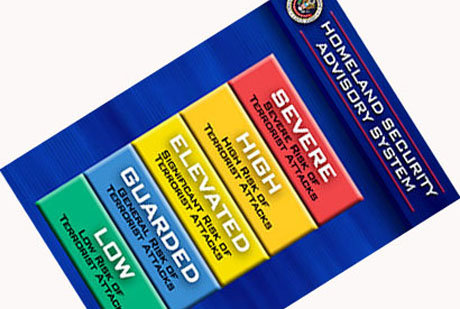 If we used the old Homeland Security Advisory System to measure the domestic threat of our education results, parents, students and school officials would be seeing red.
Last month I asked: How many more years will Silicon Valley put up with broken promises made to our children, before it is too late for us to recover from the lack of political will? The clock is ticking on a very real domestic threat.
Mission Statement: This site is designed to encourage political debate, discussion and change in our city, started by people who value San Jose and are interested in her future and in this valley's place in the state and nation.
Disclaimer: All views expressed on this site are solely the opinion of the individual writer.
Comment Policy: Please read our comment policy before posting.
© 2013 San Jose Inside. All rights reserved. Contact us