Business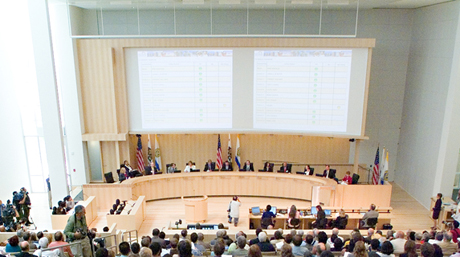 The City Council meets Tuesday to discuss its top priorities for the 2013-14 fiscal year.
Regulating alcohol sales, electric car plug-ins and cannabis clubs are among the city's top priorities this coming year, according to a memo up for discussion at Tuesday's City Council meeting. Other items on the meeting agenda include a development deal that could land the city a new park and an audit that finds the monitoring of consultants needs to be much improved.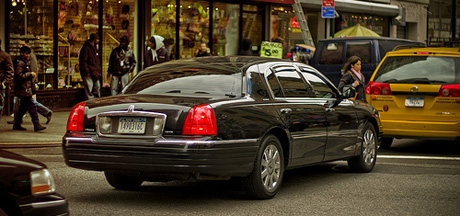 In a recent example of "rentseekers" trying to eliminate competition, established taxi companies are targeting innovative companies like Uber. (Photo by Luke Roberts, via Flickr)
I watched a piece on CNN the other day that really tied the room together, in terms of the battle over America's energy future. Recently in this space, I've ranted about rentseekers—established industries backed by favorable regulations that stifle innovation and thrive by maintaining the status quo. This story rides a thru-line from social innovators, like Uber and Airbnb, to the heart of the solar energy revolution, and it exposes a dilemma at the core of our economy: The free market doesn't really exist.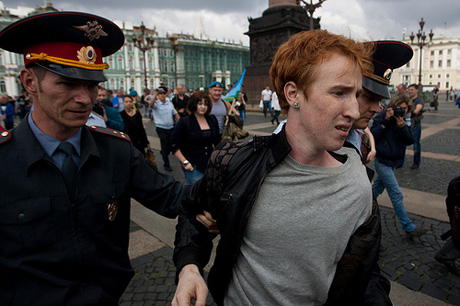 Russia's new laws against the LGBT community have sparked international protests. The country will host next year's Olympic games. (Photo by valya v, via Flickr)
Russia inspired pandemic outrage this summer when it introduced a spate of homophobic laws, including one that outlaws "gay propaganda," which could get citizens and tourists jailed for something as innocuous as wearing a rainbow T-shirt. Santa Clara County Board of Supervisors President Ken Yeager wants his colleagues to take a stand against the draconian legislation, especially since the country plans to host the 2014 Olympics and Paralympics.
A gut-and-amend state Senate bill that would restrict nonprofits from spending taxpayer cash for political purposes has elicited opposition from K-12 and community college associations, various local governments—including San Jose—and the nonprofits that get money from them. That and more at Wednesday's Rules and Open Government Committee meeting.
The San Jose Environmental Innovation Center (EIC) has been in the news a lot recently, due to the fact that it is $1.6 million over budget and six months behind schedule. This project was always risky, as it utilized complicated tax credits that expose the general fund—the guarantor of the project—to future risk. So, being in the position to avoid future financial risk, why would I support yet another project such as the EIC, which could imperil our general fund? When this issue came to the council, I voted "no" several times, where was I often the only "no" vote. When there is a single dissenting vote, this automatically means that any substitute motion would die for a lack of a second. This is true in all cases.

A growing number of politicians and climate experts are calling on people to divest from fossil fuels.
The Santa Clara Valley Water District became the first water agency in the nation to join a movement to divest from fossil fuels, retracting investments from companies considered to contribute to climate change and harm the world's water supply.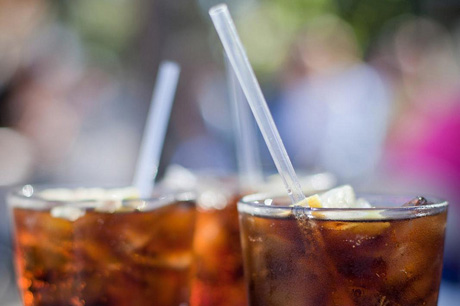 Councilman Ash Kalra has proposed a ban on the sale of certain sugary drinks at City Hall and city events. (Photo by Olli Pitkänen, via Flickr)
In a move New York Mayor Michael Bloomberg might appreciate, Councilman Ash Kalra wants to ban sugary drinks from all city-owned buildings and city-sponsored events. Other items on the Rules and Open Government Committee agenda include a potential raise in the airport's noise curfew fines and David Wall alleging that the Environmental Innovation Center fiasco was a ponzi scheme.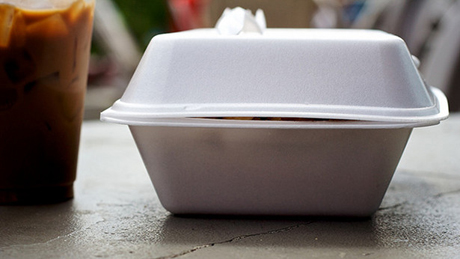 After nearly two years of discussion, the City Council is expected to ban some city restaurants from providing expanded polystyrene takeout containers. (Photo by D'Arcy Norman, via Flickr)
After months of outreach trying to get restaurants used to the idea, the city's moving ahead with its ban on Styrofoam-style take-out containers, a uniquely problematic type of litter because of the way expanded polystyrene (EPS) breaks apart and infiltrates the region's waterways. On Tuesday, the City Council will discuss the controversial ban slated to go into effect Jan. 1. Other items on Tuesday's agenda include a jobs development program with Work2Future and a service agreement with the San Jose Downtown Association.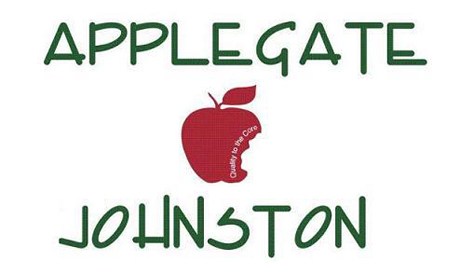 City officials appear to have made a serious mistake in trusting Applegate Johnston Inc., based out of Modesto, with a contract to build San Jose's Environmental Innovation Center.
Contractors working on San Jose's $11 million Environmental Innovation Center (EIC) walked off the job last month a half-year behind schedule and $1.6 million over budget. A couple weeks later, the company, Modesto-based Applegate Johnston, Inc., filed for bankruptcy. Modesto-based Applegate Johnston, Inc. was awarded a contract for San Jose's EIC in 2011, despite having previously finished two fire stations several months late.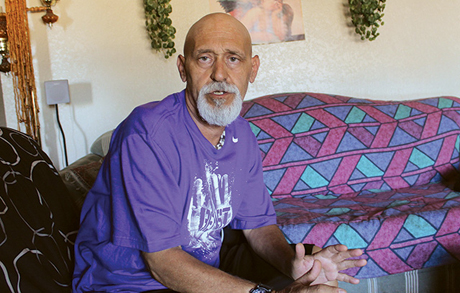 Gilroy resident Daniel Garcia receives Section 8 vouchers to help pay his rent, but federal cuts due to the sequester will soon leave him paying much more out of his fixed income.
Starting in September, as a result of federal budget sequestration earlier this year, rent will rise significantly for Santa Clara County's Section 8 tenants, close to 60 percent of whom are elderly or disabled.
Mission Statement: This site is designed to encourage political debate, discussion and change in our city, started by people who value San Jose and are interested in her future and in this valley's place in the state and nation.
Disclaimer: All views expressed on this site are solely the opinion of the individual writer.
Comment Policy: Please read our comment policy before posting.
© 2013 San Jose Inside. All rights reserved. Contact us