Business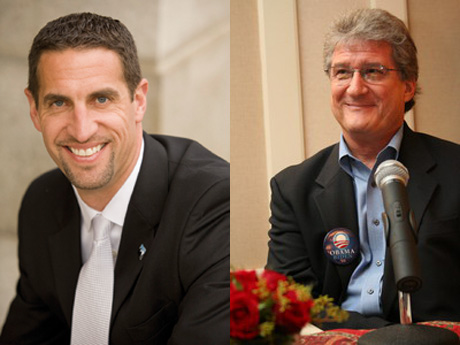 Despite a report in ABV News, there has been no reconciliation or partnership between the San Jose Silicon Valley Chamber of Commerce, and its CEO Matt Mahood (left), and the Democratic Central Committee. DCC chair Steve Preminger, right, says the two men have never even met.
TV sportscaster and former San Jose City Council candidate Robert Braunstein penned a heartwarming editorial in his newsletter about the reconciliation of two political rivals: the San Jose Silicon Valley Chamber of Commerce and Democratic Central Committee. The business backers and the labor supporters, Braunstein wrote, have let bygones be bygones. Except they haven't.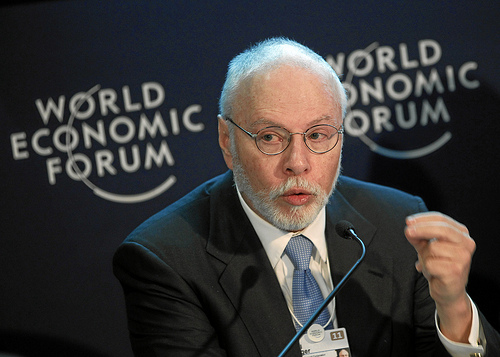 Paul Singer, chair of the Manhattan Institute, which paid for San Jose Mayor Chuck Reed's flight to New York this week, is also CEO of Elliot Management—one of the biggest "vulture funds" in the world. (Photo by World Economic Forum, via Flickr)
First he behested $200,000 on behalf of a shadow group under the control of John Arnold, the former Enron executive who helped crash California's economy before making big bucks as a hedge-fund manager. Then he acted as chief requester for $50K from Richard Riordan, the former mayor of LA, and a matching denomination from a couple of pension-busting obsessed businessman in Silicon Valley. Now, San Jose Mayor Chuck Reed, in his quest to put a state pension reform measure on next year's ballot, appears to have joined forces with the Manhattan Institute and its billionaire chairman Paul Singer, an ardent supporter of The One Percent.

Development near Santana Row and Valley Fair mall could lead to the eviction of residents of a nearby mobile home park.
John Dowling and other residents of the Winchester Ranch Mobile Home Park could be forced out of their homes if developer Pulte Homes buys the park property, which is adjacent to Santana Row and the Valley Fair mall in San Jose. Cali-Arioto Properties owns the land, and like a lot of mobile home park owners in the region, the family proprietor is exploring the option of selling the lot, which houses more than 145 mostly low-income seniors and disabled residents. Real estate prices are going up and the park lies in a part of the city pegged for future mixed-use development under the city's General Plan.

A petition is circulating in support of a Levitt Pavilion being installed at St. James Park.
There's a petition going around that aims to transform St. James Park from an open-air drug den to a destination for free live music. The San Jose Rock Shop, a music store near the downtown park, posted the petition directed at Councilman Sam Liccardo on Change.org to let a national nonprofit called the Levitt Pavilion build an outdoor stage. So far, it's gathered more than 100 signatures from residents of Santa Clara and Santa Cruz counties. Liccardo seems all for the idea–he posted a link to the petition on Facebook Wednesday encouraging others to sign their support.

Volunteers from the Pacific Asian Advisory Council volunteer at a Second Harvest Food Bank center in San Jose. With cuts to the Calfresh food stamp program, a greater burden will be placed on Second Harvest, which provides meals for more than 250,000 people per month. (Photo courtesy of PAAC)
The government shutdown may be over, but the Republican-fueled hits keep on coming—especially for Silicon Valley's most vulnerable citizens. Starting Nov. 1, extra funding provided by the American Recovery Act, President Obama's 2009 economic stimulus package, expire. As a result, people who rely on rely on food stamps, officially known as the Supplemental Nutrition Assistance Program (SNAP), or CalFresh in California, will see their benefits decrease. In addition, the U.S. House of Representatives approved a bill last month that would cut $40 billion from the program over the next decade—resulting in 3.8 million people getting kicked off the program next year, the Congressional Budget Office estimates.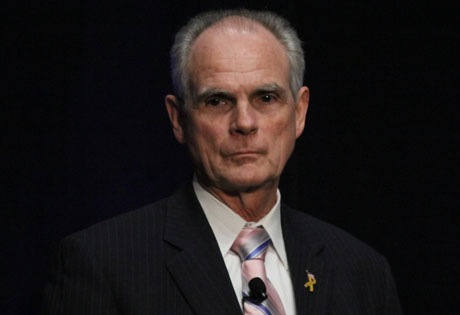 Chuck Reed has joined mayors from other California cities to file forms for a state pension reform initiative for next year.
San Jose Mayor Chuck Reed on Tuesday filed to put a polarizing state constitutional amendment on the November 2014 ballot that would allow government agencies to dial down public pension benefits. If voters OK the Pension Reform Act of 2014, it would change the state constitution to empower government agencies to negotiate existing employees' pension and retiree healthcare going forward.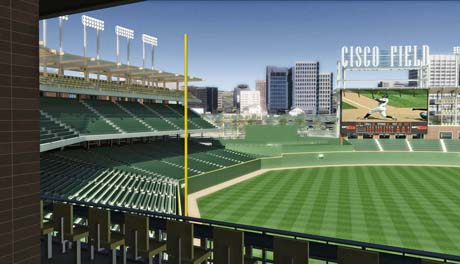 Parts of San Jose's lawsuit to allow the Oakland A's to relocate here and build a stadium were thrown out Friday.
A federal judge on Friday dismissed most of San Jose's lawsuit against Major League Baseball, which accused the league of flouting antitrust laws by delaying a proposed move of the Oakland A's to the South Bay. U.S District Judge Ronald M. Whyte said San Jose could go ahead with claims that MLB got in the way of an option agreement between the city and the A's over property for a new stadium. That means the city could still pursue billions of dollars in damages, but has to back down on a court order to allow the A's to move to San Jose.


The Fair Political Practices Commission (FPPC) had three of its bills dedicated to government transparency signed by Gov. Jerry Brown.
Gov. Jerry Brown signed into law a trio of bills sponsored by the Fair Political Practices Commission (FPPC), the state's political watchdog group, making it easier for the rest of us to police our politicians.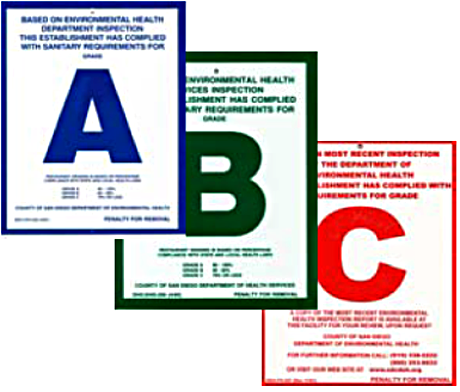 Santa Clara County will implement a new grading system for local restaurants after receiving community feedback.
A new policy is expected to require Santa Clara County restaurants to post grades from their latest health inspection report on the front window of the establishment. No more hiding that cockroach problem.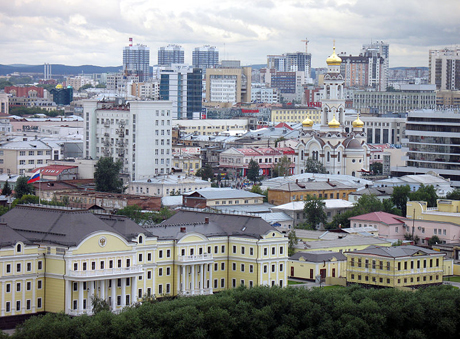 Ekaterinburg is the fourth-largest city in Russia and one of San Jose's "sister cities." (Photo by Ghirlandajo, via Wikipedia)
After Russia imposed a number of draconian anti-gay laws over the summer, LGBT advocacy groups asked U.S. leaders to sever sister-city ties with any Russian towns. San Jose fielded some of those requests, but councilmembers Xavier Campos, Ash Kalra and Pete Constant say the city's in a better position to use that international relationship with Ekaterinburg to open up a meaningful dialogue instead. The trio said as much in a memo to the Rules and Open Government Committee, which will meet Wednesday.
Mission Statement: This site is designed to encourage political debate, discussion and change in our city, started by people who value San Jose and are interested in her future and in this valley's place in the state and nation.
Disclaimer: All views expressed on this site are solely the opinion of the individual writer.
Comment Policy: Please read our comment policy before posting.
© 2013 San Jose Inside. All rights reserved. Contact us