Business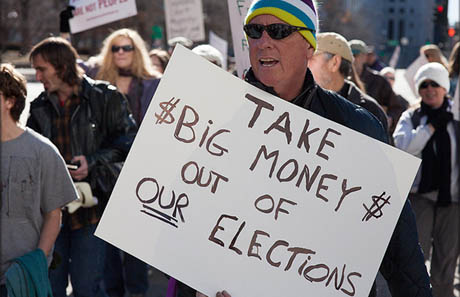 Lawmakers across the country are signing resolutions in opposition to the U.S. Supreme Court's decision in the Citizens United case. (Photo by ithnmsrtkn, via Flickr)
As lawmakers around the county urge Congress to create a constitutional amendment to overturn the controversial Citizens United decision, the City Council on Tuesday may vote in favor of supporting a resolution to overturn the landmark U.S. Supreme Court case. Other items on Tuesday's agenda include lawsuit settlements, a new contract for Microsoft software and state taxes.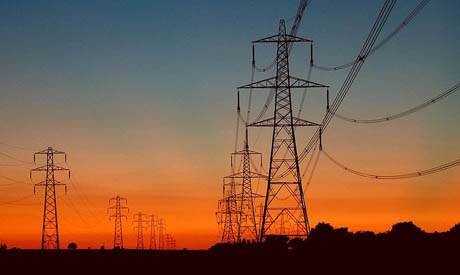 Investor owned utilities often receive criticism for putting profits above public safety and sustainability.
In my last column I noted that prominent Southern California physicians and solar energy companies have teamed up to fight Assemblyman Steve Bradford and powerful utility interests seeking to kill net metering—and cripple the solar market. This is a major step for the renewable energy movement, as an upstart industry challenges entrenched interests by saying what many have been afraid to say in the past: Investor owned utilities are bad for your health.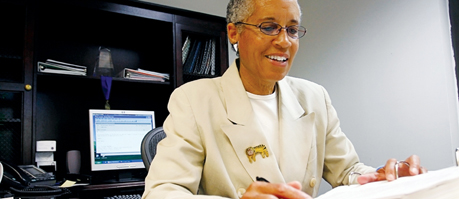 Independent Police Auditor LaDoris Cordell will present her annual report to the City Council on Tuesday.
Despite an uptick in crime and a top brass changing of the guard, fewer people logged complaints against the San Jose Police Department in 2012 compared to previous years. There was a 7-percent drop in citizen complaints last year, according to an annual report by the Independent Police Auditor's office, which is on the agenda for Tuesday's City Council meeting. Other items on the agenda include additional expenses for the Environmental Innovation Center project.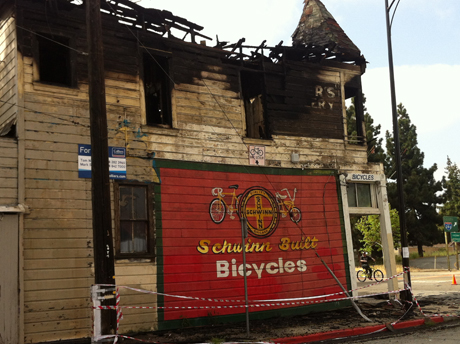 A fire gutted the historic Faber's Cyclery building in downtown San Jose on Thursday night.
Once known as the "mecca for vintage bike enthusiasts," the historic Faber's Cyclery building is no more. The 129-year-old building on South First Street was the site of a three-alarm fire Thursday night, leaving the structure with heavy damage and a slight lean to one side. One writer predicted this would happen almost five years ago to the day.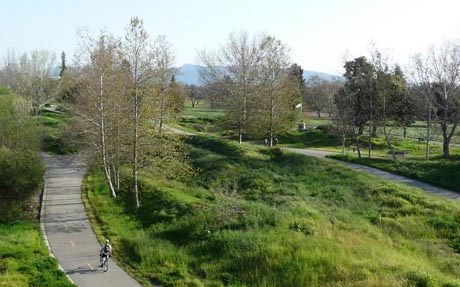 This landmark marks the newly established Guadalupe River Trail, which now connects downtown to North San Jose.
Last Saturday, a modest group of runners, bicyclists and community leaders gathered on a trail near San Jose's airport for a quietly auspicious occasion—the completion of the Guadalupe River Trail from San Jose to Alviso.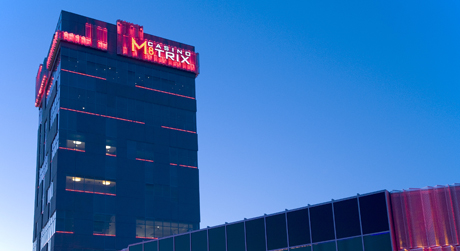 The San Jose Police Department's gaming administrator disputes claims that his secondary employment presented a conflict of interest or had any role in the delayed opening of Casino M8trix.
San Jose's top casino cop has had enough. In his first interview since Casino M8trix filed lawsuits in February against the city of San Jose, Richard Teng, the San Jose Police Department's gaming administrator, called accusations against him "a political nightmare." There is history in this dispute.

The city says it has received enough complaints about trash and graffiti near clothing donation boxes that it will consider a new ordinance regulating the drop-off containers.
Enough people have complained to the city about drop-off containers for used clothing, mostly in grocery story parking lots, as being magnets for graffiti and trash, that San Jose's Planning Commission agreed earlier this year to do something. But some people suspect this is part of a larger strategy by Goodwill Industries, Inc. to put up a little more red tape for companies that own the scattered-about donation boxes. A proposed ordinance is criticized in a letter submitted to the public record for Wednesday's Rules and Open Government Committee.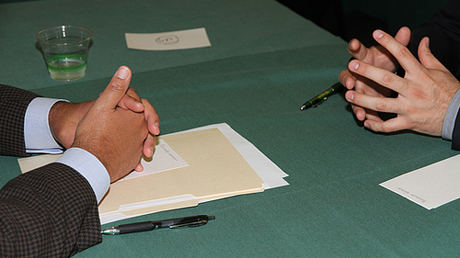 The CIty Council on Tuesday will discuss interview questions for applicants hoping to become San Jose's next chief information officer for the IT department. (Photo by bpsusf, via Flickr)
City officials admit that San Jose's IT department tails behind other Silicon Valley municipalities, and to change that they want a new department head. In questions geared toward candidates applying for the role of chief information officer, the City Council asks how the applicants plan to make San Jose more competitive and how to improve data access to the public. Other items on Tuesday's San Jose City Council agenda include a $10 million airport taxiway proposal, a resolution supporting a ban of flavored tobacco sales in San Jose and a possible bump in fees for developers.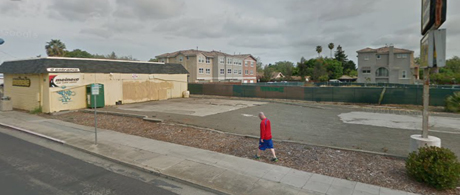 This is a portion of a parcel on West San Carlos Street that will be converted into an affordable housing complex with some retail space.
Last month, I wrote about West San Carlos Street as one of the major boulevards in San Jose. West San Carlos is the strategic link between our city's downtown and the Santana Row/Valley Fair area. A major parcel on West San Carlos is the site of the former Fiesta Lanes bowling alley and retail/auto center. The City Council voted this month to remove the final hurdle in the transformation of this strategic parcel by funding the construction of a housing complex that would be exempt from property tax. The vote was 10-1 in favor of approval, with my vote as the only one against this proposal.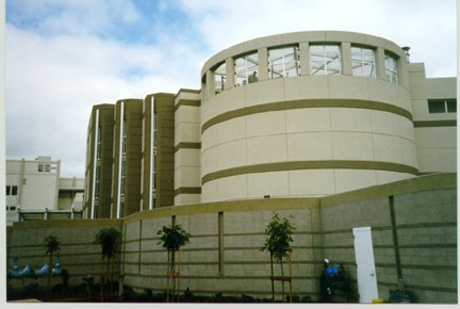 An increase last year in the number of sexual assaults of incarcerated youth at Santa Clara County's Juvenile Hall (pictured) and other county facilities could result in a new grant to address the problem.
The number of sexual abuse cases involving kids behind bars nearly doubled last year when compared to 2011. The disturbing increase occurred in spite of declining populations at Santa Clara County Juvenile Hall and William F. James Ranch. A report on sexual assaults involving incarcerated youth will go before the Santa Clara County Board of Supervisors on Tuesday. Also on the agenda are a number of health and public safety contracts up for renewal.
Mission Statement: This site is designed to encourage political debate, discussion and change in our city, started by people who value San Jose and are interested in her future and in this valley's place in the state and nation.
Disclaimer: All views expressed on this site are solely the opinion of the individual writer.
Comment Policy: Please read our comment policy before posting.
© 2013 San Jose Inside. All rights reserved. Contact us