Business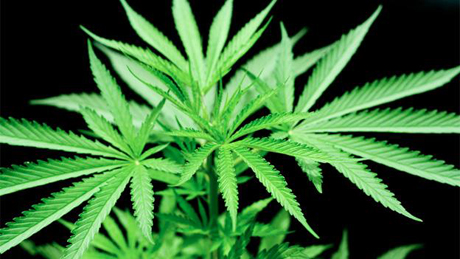 San Jose's City Council decided Tuesday to increase regulation on medical marijuana collectives.
It's déjà vu all over again, with apologies to Yogi Berra. The San Jose City Council once again passed an ordinance that could effectively put all medical marijuana collectives out of business. A more progressive approach would be to enforce existing law and pass an ordinance completely legalizing marijuana for general use.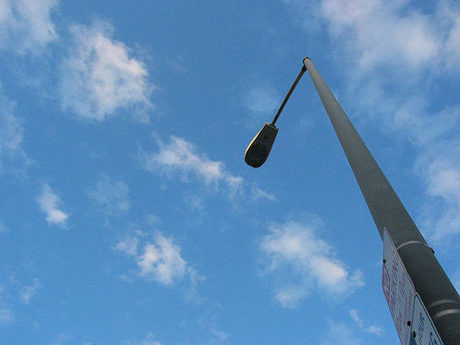 Leasing streetlights to cell phone providers could expand 4G service and get some of the city's broken lights fixed, according to two councilmembers.
Copper wire theft and other problems leave hundreds of streetlights dark, creating a public safety problem in several neighborhoods. But what if the city leases these poles to telecom companies as cell stations to expand their 4G network? Councilmembers Rose Herrera and Sam Liccardo proposed the idea, saying the lights get fixed, courtesy of Philips, and San Jose receives better cell phone service while residents aren't left in the dark.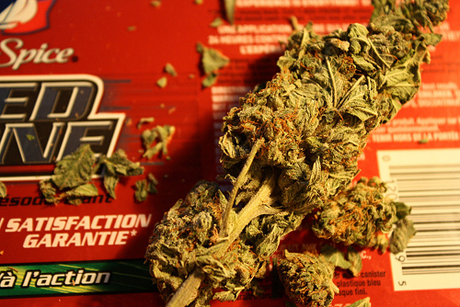 The city wants to take another crack at regulating the medical marijuana industry. (Photo by it was 3 a.m., via Flickr)
Leveraging anecdotal evidence of increased crime and a poll conducted by teenage prohibitionists, the city aims to tighten restrictions on local pot clubs. Under new rules—if they garner a majority vote Tuesday from the City Council—dispensaries would operate no closer than 1,000 feet from a school, 500 feet from a substance abuse clinic and 150 feet from a home.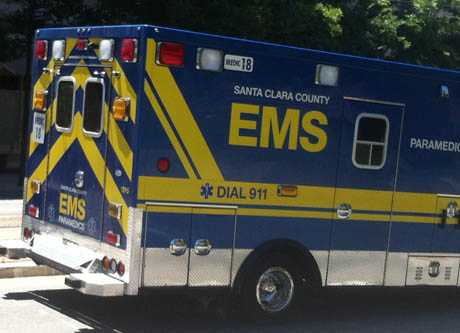 Rural/Metro went bankrupt in August but the ambulance company is expected to continue providing emergency transport services for county residents.
Despite going bankrupt in August, it looks like Rural Metro will continue providing ambulance services for Santa Clara County residents—at least through 2016. Other items on Tuesday's Board of Supervisors agenda include a request for $8 million from the department that oversees the child abuse hotline and a discussion on the Santa Jose Sate hate crime allegations.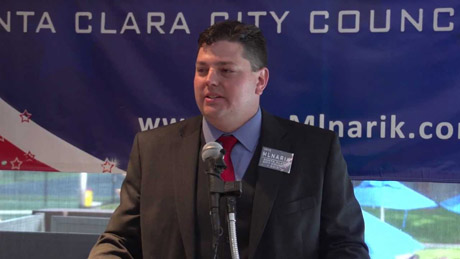 John Mlnarik didn't win a seat on the Santa Clara City Council, and now he's being accused of breaking campaign laws. (Screenshot via YouTube)
Since his unsuccessful bid for a seat on the Santa Clara City Council last year, attorney John Mlnarik has been on the legal warpath. To date, Mlnarik has sued: a couple whose diminutive dog allegedly nipped him on the hand while he was campaigning; blogger and political operative James Rowen for defamation; and a former employee, attorney Elena Rivkin Franz, who supposedly misused company resources to start her own firm and steal clients. The last two targets on that list are fighting back, however, and the Fair Political Practices Commission (FPPC)—the state political watchdog—could have an interest in their allegations.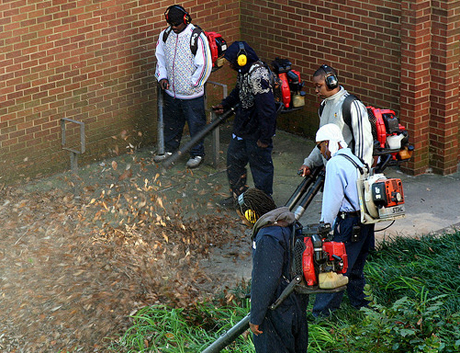 Would San Jose breathe a little easier if it regulates gas-powered leaf blowers? Maybe. Is it an enforceable policy? Probably not. (Photo by hectorir, via Flickr)
Councilman Ash Kalra wants to deliver San Jose from the evils of gas-powered leaf blowers. Also on the Rules and Open Government Committee agenda for Wednesday is a plea from senior citizens for the city to protect older affordable homes, like mobile home parks.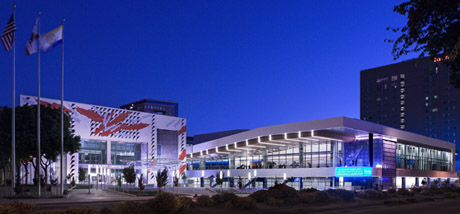 A new report says that Team San Jose, which operates the McEnery Convention Center, vastly exceeded revenue goals for the last fiscal year.
Team San Jose, the city's tourism and facilities management agency, vastly exceeded gross revenue goals last year. In 2012-13, the decade-old nonprofit generated $23.8 million—more than twice the projected target, according to an annual audit up for review at Tuesday's City Council meeting. Also on the agenda are plans to bring a music stage to St. James Park, a citywide financial audit and a discussion about changing building height requirements around the San Jose airport.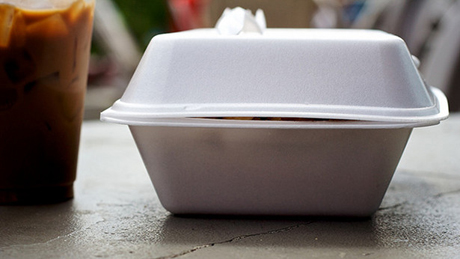 The San Jose City Council banned expanded polystyrene (EPS) products from being used by local restaurants in August. The ban's rollout begins in January.
A lobbyist-funded ballot initiative will attempt to overturn San Jose's ban on expanded polystyrene (EPS) to-go containers at local restaurants. Sponsored by the California Restaurant Association, a petition that gathered 38,952 signatures was turned in to the City Clerk's office Nov. 18. But before the county Registrar of Voters verifies if the necessary amount of signatures were gathered, critics have already lodged complaints with City Clerk Toni Taber that the petition misled signers.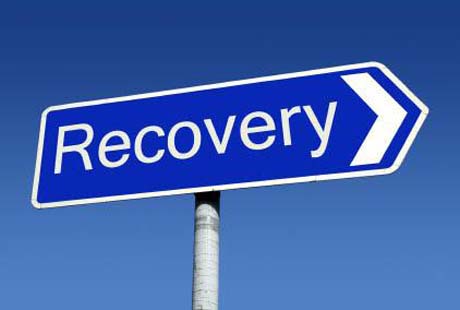 Assembly Bill 109 requires the state to release thousands of non-violent, non-sexual offenders. The county is making plans to assist parolees who suffer from drug addiction.
Santa Clara County needs more drug rehab housing for convicts slated for release under the state's 2011 prison reform measure. On Tuesday, the county Board of Supervisors will consider allocating $526,000 to the Department of Drug and Alcohol Services to pay for up to 130 more treatment beds by the end of next month. Other items on the Board agenda include skydiving permits, vaccinations, a new fire chief for South County and a $225,000 grant to the Hispanic Chamber of Commerce Silicon Valley.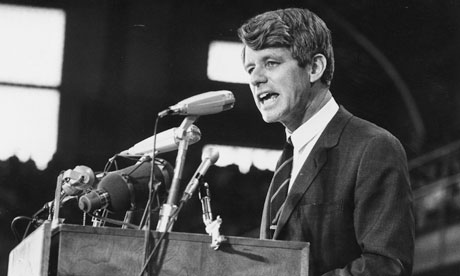 Robert Kennedy had it right when talking about the responsibilities we have as a society to our fellow man.
Income inequality is one of the biggest problems in Silicon Valley. We have at least 48 billionaires in the Bay Area alone. Yet, we also have thousands of people who struggle to survive working low wage jobs. Even the recent increase in the minimum wage in San Jose is not enough to live in an area where housing prices have soared, transportation costs continue to increase and most people have a negative net worth. But as individuals, we can make a difference.
Mission Statement: This site is designed to encourage political debate, discussion and change in our city, started by people who value San Jose and are interested in her future and in this valley's place in the state and nation.
Disclaimer: All views expressed on this site are solely the opinion of the individual writer.
Comment Policy: Please read our comment policy before posting.
© 2013 San Jose Inside. All rights reserved. Contact us